Best Songs from Ariana Grande's Dangerous Woman
harveythehippie
I know it is not out yet, but by the time of you reading this, it will probably be. Let's get started...
The Top Ten
1
Into You

All songs deserve to be in the top of the charts but they didn't respect Ariana and treat her like the other artist, they treat her like a joke, so Ariana will prove everyone wrong and do her thing, love her fans and slay Grammy
So catchy. One of my all time favorite songs by her
I'm so into this song. One of her best
This one is good I recommend it
V 6 Comments
2
Bad Decisions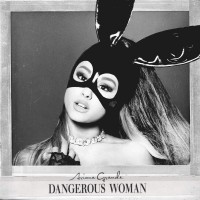 Oh wow. He vocal height is fantastic from the start of the song to the end.
This song truly empowers her inside feminist and dangerous woman, it also highlights the fact that she is no longer a little girl off of nickelodeon.. also one of my personal favorites
This feel-good song has power, catchiness and variety rolled into one. This is my favourite song from the album along with Greedy.
V 1 Comment
3
Greedy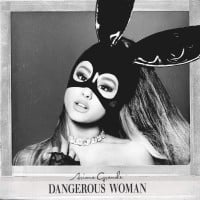 One of my favorites! Ari's voice is so amazing and this is the best song to dance to
V 5 Comments
4
Side to Side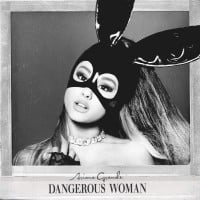 The new sexiness and boldness ari brings in this song is fantastic along with the beat and the collaboration with nicki minaj, one of my personal favorites from the album
This song is amazing. Her and Nicki killed it
Love the song... not nikki. Swears too much - slytherinforever
Been up all night naw naw been up all dayay and boy you got me walkin side to side... - grak111
V 5 Comments
5
Moonlight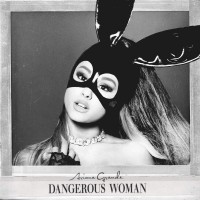 I LOVE THIS SONG She really shows off her soothing and sweet parts of her voice in this one. I listen to it all the time, especially when I need to relax. Beautiful, soothing, and calming song.
This song should top because it's is the best songs from Dangerous Woman and one of most sounding and catchiest songs by Ariana Grande.
Love the wedding vibe of this track. Is a lovely song. - JustListen
It's the best and most beatiful song I ever heard p.s. Love you Ariana you are the best singer in the entire world
V 2 Comments
6
Dangerous Woman

This is the first song where I feel Ariana used her voice very differently. When she teased us with the snippets, I got so excited. Really great guitar solo and vocals in this song. Just plain amazing.
I love this song
Love d voice
7
Knew Better/Forever Boy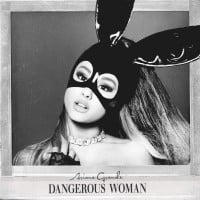 Yazz she should make Knew Better a seprate song because Forever Boy sucks!
V 1 Comment
8
Touch It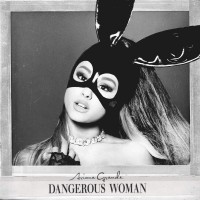 It's different than every single pop song out there
I love It! Her Whistle High note and It's Emotional
Love this song. Favorite one on the album. Well at least in my top 10. - grak111
This song has a catchy rhythm and it's my favorite! - Louiiiizwashere
V 5 Comments
9
Sometimes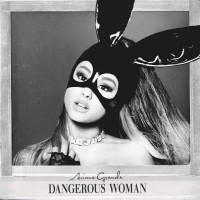 V 4 Comments
10
Thinkin Bout You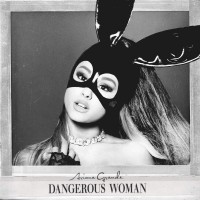 Her best song, a mix of emotions, vocals and moderns sounds. Thinking Bout You could be a hit single.
Amazing. This song gives me the chills! It's just that song where the instrumental gives you those goosebump chills. Only Intro(My Everything), Thinkin Bout You and Almost is Never Enough can do that. THE REAAL GOOSEBUMPS!
V 3 Comments
The Contenders
11
Leave Me Lonely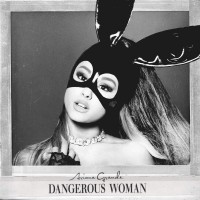 Ariana I love you but slow down. There are only a few ballads on this album and this is one of them. Slow down. Especially at the chorus.
This should be number 1 on the list! It is amazing!
The lyrics! Completely in love with this song!
V 2 Comments
12
Be Alright

13
Everyday
This should be number 1. It's so edgy and catchy
I listen to this EVERYDAY EVERYDAY EVERYDAY
I love this song and is so glad that this was chosen as the fourth single from DW- here's my top 5-
1) everyday 2) touch it 3) bad decisions 4) moonlight 5) thinkin' bout you
V 3 Comments
14
I Don't Care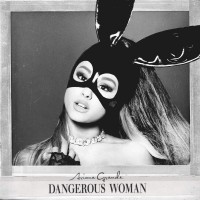 Why is this song rated so low? It tells a story about her getting tired of people comparing her to her idols and her being on Nickelodeon and how she felt obligated and she doesn't care about it anymore.
I need this song. I don't care about the wait anymore. - grak111
V 3 Comments
15
Focus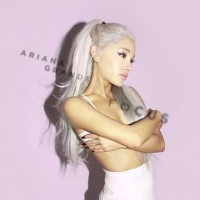 I love this song just as much as Moonlight and Into You! It's so edgy and exciting, and it makes you want to get up and dance.
16
Jason's Song (Gave It Away)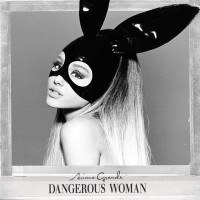 This song gives me Broadway vibes it's so catchy and fun to sing to!
Love all the jazz in this song. Underrated bevause it's on the deluxe edition only. Y'all should definitely give it a listen...!
17
Let Me Love You

This song actually pretty good one but I hate the part when Lil Wayne rap, he actually suck. - BeaM456
I dread this song its just a worser remake of Hands On Me. - grak111
V 3 Comments
18
Step On Up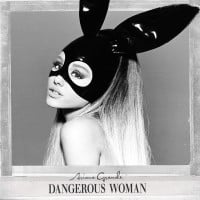 I like this song as well for it's edgy and bouncy beat, but not my favorite.
BAdd New Item
Recommended Lists
Related Lists
Best Ariana Grande Songs
Best Songs from Ariana Grande's Album My Everything
Best Songs From Ariana Grande's Yours Truly
Top Ten Best Songs by Taylor Swift, Ariana Grande, Selena Gomez, and Demi Lovato
Best Songs by Ariana Grande, Meghan Trainor, Iggy Azalea, Little Mix, Cher Lloyd, and Selena Gomez Songs
List StatsUpdated 19 Feb 2017
200 votes
18 listings
307 days old

Top Remixes (6)

1. Knew Better/Forever Boy
2. Greedy
3. Thinkin Bout You
grak111

1. Into You
2. Thinkin Bout You
3. Everyday
BeaM456

1. Into You
2. Dangerous Woman
3. Leave Me Lonely
StonePlatinum
View All 6
Posts
Error Reporting
See a factual error in these listings? Report it
here
.