Top Ten Best Songs on Bad or Disappointing Albums by Good Artists
Often, a great artist who you love beyond compare releases a slip of an album that leaves you disappointed. Some of these albums are absolutely horrible and make you lose your faith in that artist, others are just mediocre and don't deliver the same quality as their previous works.

No matter what is the case, you'll most likely end up leaving the album in your shelf, next to the other albums of that artist which you listen to again and again. If it wasn't for this one, two or three songs on it that have that certain spark you love the artist for. Most of the album is a frustrating experience but for this short moment(s), you remember why you're a fan.
The Top Ten
1
Tell Me - Usher

Tell me how Tell Me is better than Crash? Nah seriously Crash is a great song and best on the album. - ParasN2000
Lol what's up with these r&b artists having one amazing song on an awful album? - DaWyteNight
2
Space - Lil Wyte

3
Still Crazy in Love - Sarah Connor

Sarah Connor has a beautiful voice, one of the best of modern pop singers. I personally put her in one league with Aguilera and Beyoncé. Her biggest hits are dramatic and soulful ballads which showcase great emotion, grace and strength. Like other great soul divas, she is a pure performer (her 2015 German language debut is her only album as a singer songwriter so far), and up until this album, she was offered music that compilemented her voice. But on "Sexy as Hell" they tried to change her image to a sex vixen, but due to bad production, songwriting and the fact that her voice is more graceful than erotic, the result was bad. But fortunately, the album also contains this beautiful ballad - and that's what she's most comfortable with. - Martin_Canine
Go back to fighting terminators!
Considering that her last album went triple platinum in Germany, is a nationwide singing superstar and is a multi millionaire with an estimated wealth of 27 million euros (around 30 million US dollars) without an international career, while fighting Terminators earns her no money or recognition at all... I don't think she'll do that. - Martin_Canine
4
Just the Way You Are - Johnny Gill

5
1985 - J. Cole

6
Genius - R. Kelly

The black panties album was horrible, but this song was pretty nice. Lyrically, it's nothing too amazing and pretty similar to what Kelly usually sings about but at least he isn't using auto-tune and talking about how he wants to marry a girl's vagina. - DaWyteNight
7
Bossaura - Kollegah

Many people including me regard "Bossaura" as Kollegah's weakest album. Kollegah is great as always, offering an advanced mix of punchlines, rhymnes and clever twists. But the production is fatal. The beats sound cheap and amateurish, and thick layers of flanger and autotune destroy every bit of atmosphere. Autotune has been used by other German rappers as well such as Farid Bang, DatAdam or SpongeBozz, but on here it was used without the slightest feel for mood (weird because SpongeBozz partly helped creating the sound).
But the title track is 6 minutes of pure rapping over a sinister beat without any chorus. The track is seen by many fans as his lyrically best and has his most stunning rhymes of all time. - Martin_Canine
8
Aura - Lady Gaga

"Artpop" contains is by far least artful or poppy album. It contains monotonous production and singing, little of her dark extravaganza and overall feels repetitive and rushed. But the opening song "Aura", produced in collaboration with psytrance project Infected Mushroom, is a surreal and stomping pleasure. - Martin_Canine
9
Keep It Between Us - Kelly Rowland

10
Victimized - Linkin Park

I know it's uncomfortable talking about this album so soon after Chester's suicide, but it won't change that it wasn't their best.
The album was an experiment with electro pop and that's simply not their genre.
But "Victimized" was a wild and rough rock piece that foreshadowed the style of their great follow up "The Hunting Party". - Martin_Canine
The Contenders
11
Everything - Boosie Badazz

Damn Boosie, what happened? How do you name your album after 2Pac and have so many skippable tracks! - DaWyteNight
12
Mondfinsternis - Kollegah

As I wrote on the item "Bossaura", the album was weakly produced and slaughtered with special effects. Nevertheless, "Mondfinsternis", which almost constantly features doubletime rapping, became one of Kollegah's most popular and acclaimed tracks. The beat is okay and the chorus isn't so bad as well, but the raps by Kolle are the highlight. - Martin_Canine
13 AmenJena - Nicole Scherzinger
14
Helal Money - Kay One

Kay One was an acclaimed freestyle rapper whose flow and technique was considered outstanding in the late 2000s. His debut and second albums were much anticipated, but in the end they turned to be Pitbull-esque house pop rather than rap. They were mediocre and didn't show his talent, but were at least acceptable. They were light hearted and had production that could keep up with the US. Then "Rich Kidz" was released and it was widely panned. It was the same house pop but with cheap and amateurish production that sounded more like demos. But there is "Helal Money", a Lil Wayne-ish hip hop track featuring the popular rapper Farid Bang, in which Kay One shows much of the energy of his early freestyle days. Fortunately he kept that style for his two follow up albums.
(PS: on the audio sample, the first/third voice is Kay One, the deeper second voice is Farid Bang) - Martin_Canine
15
Gang Bang - Madonna

Madonna is one of my absolute favorite artists, and definitely my favorite pop artist. Alwayd having full control over her projects, she always managed to make each album special, outstanding and unique. Well, until "MDNA". This album features exchangable contemporary electro-pop that could have been done by anybody with more memorable and irresistible results. Madonna's voice and lyrics often feels as casual as another synth line on the beat. The liveliest moment on the record comes from a short guest verse by Nicki Minaj. Nevertheless, "Gang Bang" is one awesome song. It has this extremely static robotic and dark techno tone with Madonna coldly chanting the same haunting melody fragment again and again. The sound is beyond cool. - Martin_Canine
16
Fear of the Dark - Iron Maiden

One of their best songs from one of their worst albums - christangrant
A great song but honestly I think Afraid to Shoot Strangers is better. - IronSabbathPriest
Agree here, too. - Metal_Treasure
17
Genesis - Brian McKnight

The album wasn't bad or anything, but just very generic and forgettable especially after the masterpiece album a year before "Better." - DaWyteNight
18
Under Pressure - Queen & David Bowie

A great song on Their weakest album Hot Space though Put Out The Fire is also very good - christangrant
19
Cathedral Spires - Judas Priest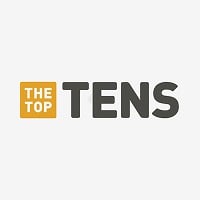 The album is widely considered a disappointment but I personally like this song very much. - Metal_Treasure
20
Wrecking Ball - Miley Cyrus

Even the music video for this is nowhere near as bad as it gets made out to be.
I used to not like this song because I didn't like the music video, but the song itself is actually very good and one of the best songs on "Bangerz"
FU and Drive were good too but this stood out the most. Bangerz had the most potential in an album ever because there some really great songs there but that little prick called Mike WiLL mess it up. - AlphaQ
Bangerz had several good pop songs, like "FU", "Drive", "Adore You", "4 by 4",...
The album was completely overshadowed by her public image though, that's why many consider it a bad album. But the music she made in that time is quite good and catchy actually, and not as pseudo-shocking as her videos (even if I don't think they are THAT bad), and she actually has a nice voice. - Martin_Canine
21
When I Was Your Man - Bruno Mars

22
Get Out of Here with Me - R. Kelly

This album was pretty awful, I still have nightmares about it until this day, but this song is everything you could ask for in r&b, and Kelly is using his full potential, something he doesn't do often these days. - DaWyteNight
23
Million Miles an Hour - Nickelback

I am a fan of Nickelback. Their albums are full of awesome guitar sounds, poppy melodies and despite many people claiming they're repetitive, their albums also cover a variety of moods without feeling like mixed bags. But "No Fixed Address" is like a collection of leftovers and outtakes. The songs barely have a common tone, at best are strange (e.g the duet with Flo Rida), but most often are simply forgettable.
But I have to say the opener "Million Miles an Hour" DOES rock. Unfortunately, it doesn't keep this up. - Martin_Canine
24
Cold Sweat - Megadeth

A Great Thin Lizzy cover on their 2nd worst album - christangrant
Yep, agree with christangrant. That moment when the best song on a Megadeth album is a cover song... Thank god, it's the best cover they've ever made. - Metal_Treasure
25
The Sign of the Cross - Iron Maiden

Great song, also not a bad album.
26
Castle - Eminem

27
Sticks and Stones - Nelly Furtado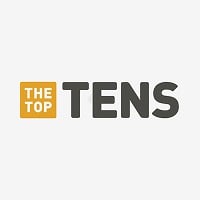 Nelly Furtado has made some of the greatest pop albums of the 2000s and early 2010s, as she draws from a variety of genres, cultures, moods and mentalities, and mixes them into living, breathing albums. However her 2017 experiment of creating an artpop album like Beyoncé or Rihanna successfully did the year before completely failed, on any level. It came out as boring and soulless, had neither much art nor pop. One thing Furtado never failed to do is make me smile. Her music was always so full of life and love. Well, she failed this time. It's so bleak, listless and unpersonal. I feel more frustrated about the lack of her great and fun personality than about the music. Listen to "The Spirit Indestructible" and then to this album. Then tell me nothing broke in between those two records.

But "Sticks and Stones" is an exciting Furtado pop number with an earworm chorus that would have fit better on any other album by her. - Martin_Canine
28
In My Remains - Linkin Park

This song is everything this album could have been. It is more poppy, calm and electronic than their previous works, but it still has a lot of power and rough emotion. Even though retrospectively I am sure Bennington had the latter throughout the entire album, it only shows on some songs, like this one. - Martin_Canine
29
Duke Nukem Theme - Megadeth

It was a japanese bonus track on Risk and this was the best song mainly because it's mostly a great hard rock instrumental - christangrant
30
Mother Russia - Iron Maiden

31
Fueled - Anthrax

32
The Game - Motörhead

Bonus Track on Hammered which is considered one of Motorheads weakest albums but this song is one of their best - christangrant
33
The Clansman - Iron Maiden

Stone me, but I prefer the studoi version to the live with Bruce. Blaze sings like a neanderthal in this song and it fits its lyrics and atmosphere.

I don't think the album is bad either. There would be no bad songs on it if you cut out the never-ending-chorus of The Angel and the Gambler and cut some of the repetition out of Don't Look to the Eyes of a Stranger. - Alkadikce
Because of the live version with Bruce.

I think the X Factor is better. Sign of the Cross, Man on the Edge, Fortunes of War, Edge of Darkness are all great. No Prayer for the Dying has the title track, Mother Russia and Run Silent Run Deep.
But Virtual XI has only The Clansman, and I guess Futureal is alright. - IronSabbathPriest
34
Bring Your Daughter to the Slaughter - Iron Maiden

This title rather goes to Mother Russia or Run Silent Run Deep from the album. - Alkadikce
Good song bad album
35
We Made You - Eminem

Ew bad artist alert
36
Diamonds - Rihanna

37
Mockingbird - Eminem

38
Young Forever - Jay Z

39 Casualty - Nicole Scherzinger
40
Trust Nobody - Boosie Badazz

41 Sunday - Sonic Youth
42
Chloraseptic - Eminem

43
Backyard Party - R. Kelly
If you thought that the rest of "the buffet" was all going to be like this, then you were in for a disappointment. This was one of the only good songs on the album. This proves that R. Kelly still has the talent, voice and writing ability to make good music, but just chooses not to. - DaWyteNight
44
Wake Up Everybody - R. Kelly

45
Us - James Bay

Electric lights was a boring album, I was really surprised by this song - Redrocky416
46
Time Fell Out - Kandromona
This 10-minute closing epic is the only good song on Enabled Mom: Here You Are! Of course the live version with James and Berry sounds better but with songs like Show Elimination and the title track, it sounds like a masterpiece.
47
Call on Me - Starley

THIS IS A SONG TO LISTEN TO
48
Don Dada - Boosie Badazz

49
Moments of Pleasure - Kate Bush

BAdd New Item