Best Songs By Jefferson Airplane / Starship
westofohio
The Top Ten
1
We Built This City

It's very good, it's also better than todays crappy music. - Gehenna
It's not my favorite either, but I honestly don't think this is a horrible song. Today's music is crap, it's just crap, it's CRAP. I would take the "worst of the 80's" over any of the autotune "up in the club" from today.

Plus, I gotta defend Mickey Thomas's voice. He's a way underrated vocalist.
This song was never bad, it was always good - Gehenna
Terrible song. There are great Jefferson Airplane songs, true classics, and some very good Jefferson Starship songs. This is a just dreck, an embarrassment next to the great music this band made.
6 Comments
2
White Rabbit

On of the best songs ever written or sang. Perfect.
Absolutely one of my very favourites of all time by any band, although I prefer the version Grace Slick did with the Great Society
Mistic, incredible
3
Nothing's Gonna Stop Us Now

Better than today's crappy music. - Gehenna
Somebody to love is my favorite but this one definitely needs to be higher
Nice song and great video! We built this city is cool too
Love it - best song!
2 Comments
4
Somebody to Love

Domination!
Better and more meaningful than white rabbit;
I listened to White Rabbit first and I was shocked to hear music of that level. Then I heard this song and I was in love with Jefferson's. I play it quite often on my guitar too. Cool chords and really good music. Although I haven't heard most of their song, but so far this is the best one.
'White Rabbit' and 'Somebody to Love' are Grace slick's gift to Jefferson Airplane and undoubtedly the best tracks of this band so far.
1 Comment
5
Sara

My favorite song in the 80's - westofohio
Reminds me of my girl Maddie
6
Miracles

The prettiest and best song they had. You didn't have to be high to enjoy it.
One of the most peaceful songs ever
So much better than most on this list.
Magical, mystical, miracles...
7
Count on Me

Love it over and over.
This is the one for me! It takes me back to that happy place! It's my favorite of all time!
I absolutely love this song! One of the best songs ever!
The best I can listen to this over and over
1 Comment
8
Runaway

Guitar riff toward the end is fantastic
My favorite song by JS. Incredible guitar lines and harmonies. Song always takes me somewhere else and brings back the butterflies of falling in love and wanting to Runaway.
9
It's Not Over ('til It's Over)

10
Jane

Are you kidding me! This is one of the best rock songs of all time. It puts me in heaven every time I listen to it, it is way better then 12 on the list. Also it's their best song
My favorite rock song of all time! So, obviously, I think it should be #1 on here.
This should sit at No.3. storming rock track.
Just listen -- too bad gracy isnit on it
The Contenders
11
No Way Out

12
With Your Love

This is my favorite, although White Rabbit is a great song. Marty Balin's voice is special, and this song is the perfect song for him.
13
Today

Such a lame list! Kids nowadays have simply listened to White Rabbit & Somebody to Love and call themselves hippies... This is by far the best song by the Plane
Jerry Garcia plays the high notes in the recurring lick here.
100-300ug of acid + Today = ecstacy
best vocal
14
Winds of Change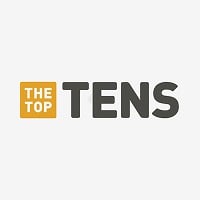 Amazing song!
15
Sweeter Than Honey

16
Find Your Way Back

The vocal combination of this group was hard to beat back in the day. They outdid themselves on this one. Their best by far.
Best song or 1 of the best they made.
How could this list be complete without this heavy hitting
Power ballad.
beast
1 Comment
17
Volunteers

What a pity the Starship schlock is on the list and "Volunteers" isn't.
18
Stranger

It cooks!
19
Wooden Ships

20
Ride the Tiger

Perfect Hippy song. Should be in the top ten.
21
She Has Funny Cars
Best of all on the list
22 Aerie (Gang of Eagles)
23
Embryonic Journey

24
Good Shepherd

25
High Flyin' Bird

26
It's Not Enough

27
Blues from an Airplane

Awesome song from their first album
28
We Can Be Together

29
It's No Secret

30
Third Week In the Chelsea

31
St. Charles

32
Be My Lady

33
Come Up the Years

34
Two Heads

35
War Movie

A statement towards the mood of the country at that time. Great song...
36
Crown of Creation

37
Trial by Fire

38
The Ballad of You and Me and Pooneil

39
Plastic Fantastic Lover

40
Martha

41
Watch Her Ride

42
Triad

43
Layin' It On the Line

44
Have You Seen the Stars Tonight?

BAdd New Item
Related Lists

Best Jefferson Airplane Songs

Best Songs On Jefferson Airplane's Surrealistic Pillow

Best Psychedelic Songs Between Jefferson Airplane, and the Grateful Dead

Best Jefferson Airplane Albums

Best Cobra Starship Songs
List StatsUpdated 6 Aug 2019
600 votes
44 listings
9 years, 101 days old

Top Remixes

1. We Built This City
2. Nothing's Gonna Stop Us Now
3. Somebody to Love

mneilan

1. We Built This City
2. Sara
3. No Way Out

GehennaTheSecond
Error Reporting
See a factual error in these listings? Report it
here
.