Best Songs On Kendrick Lamar's Good Kid, Maad City
The Top Ten
1
Sing About Me, I'm Dying of Thirst

yes
Classic!
This is the most underrated Kendrick Lamar song ever! One of his most lyrically impressive songs ever.
Easily the best song on this album not on this album by him ever. The story telling is pure amazing and in the 2nd verse where's his verse is fading out and he made it like he was the dude talking to the other guy that's dying. Incredible ideas in this one song definitely his best work.
V 4 CommentsUListen to Sample
2
M.A.A.D City

Such a great song with such a haunting story of gangsta life in compton, you see the difference between drake and kendrick is drake grew up a lucky life (he came out to prove it was actually pretty hard on if you're reading this its too late) and it might have worked (i liked it) but the lifestyle cannot compare. That will always be the difference between drake and rappers like meek and kendrick who had scary times growing up in gang areas.
What is there to say, kendrick kills it! First verse is goat, and the second just totally goes over the top
Best rack on the album plus the radioactive mash up makes this song even more special
This will be in my playlist till the day I die
V 1 CommentUListen to Sample
3
Money Trees

Such a good Kendrick and jay rock song. So easy to like and such a chill vibe to it. And also the story behind it makes it perfect
This song is most balanced song of the best in this album. MAAD City and Sing About Me are great, but their moods make it so you have to listen to them at a certain time. You can listen to this MAADsterpiece whenever
I struggled to vote on my favourite because there's little doubt the whole album is unbelievable (and that statement has been said over and over again because it is), so I just went on this one because it is. I think if you were to do monthly polls on the albums I listened to most it would definitely feature this one all the time if there was a top 5.
Definitely without a doubt best song on this album. It is also one of my favorite rap songs of ALL TIME. Incredible beat, Kendrick's verses were pure greatness, and JAY ROCK UNTOUCHABLE ON THIS JOINT! PROBABLY HIS BEST VERSE EVER WHICH DEFINITELY ADDS TO THE FACT WHY THIS IS THE BEST SONG ON THE ALBUM. This. Song. Is. Flawless
V 4 CommentsUListen to Sample
4
Swimming Pools (Drank)

very cool
Of course, this song made kendrick famous
Party song? It is against alcohol taking over our youths at parties! So mad at people not reading the lyrics to this. If you want party music then check out Infected Mushroom.
To be honest I never likes swimming pools. It's a good party song, but other than that I think this song should be 7th place behind bitch don't kill my vibe.
UListen to Sample
5
Backseat Freestyle

5 it should be 3 no grammar
Goddam I feel amazing
Call me crazy but this track just don't appeal to me
UListen to Sample
6
Bitch, Don't Kill My Vibe

Aside from being such a chill and nice song, it also illustrates Kendrick as an introvert in an amazing way and in an extremely accurate portrayal of being introverted
I love this song. It's just a total chill song
UListen to Sample
7
The Art of Peer Pressure

yes
Honestly, not even the top 10?! Storytelling is on point.
Hands own my all-time favorite Kendrick song.
Love the intro: "One day it's gonna burn you out..."
UListen to Sample
8
Good Kid

Incredibly underrated. The perspectives that he raps from as the Good Kid in a crazy city is incredible. The way he relates being unaffiliated in the midst of an ongoing gang war, to being a young, black male suffering through police brutality is amazing.
So Underrated - Glauberson
UListen to Sample
9
Sherane a.k.a. Master Splinter's Daughter

This is one of the very few tracks from Kendrick that I actively dislike. The thing that absolutely kills the song is the beat, which is very dark-sounding and feels a bit out of place in a song about Kendrick's sexual fantasies in his youth.
This song opens up this album beautifully.
This is underrated
Kinda sad but true how this great song is by far the weakest from this classic album good kid,m.A.A.d city... make me happy typing that title
UListen to Sample
10
Compton

So cool. Old school dre on the song to.
UListen to Sample
The Contenders
11
Poetic Justice

Drake is trash drake will never merc Kendrick kid try again
Drake merced Kendrick on his own song
UListen to Sample
12
Real

UListen to Sample
13
The Recipe

UListen to Sample
14
Black Boy Fly

...Why is this at the very bottom? Unacceptable.
Another masterpiece overlooked by the masses for something more vibeable..such a shame
UListen to Sample
15 County Building Blues
16
Now or Never

Clean. No cuss. Love it.
UListen to Sample
17
Bitch, Don't Kill My Vibe (Remix)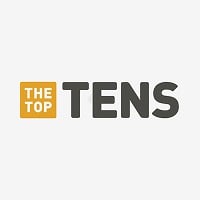 You are the best in the game.
Honestly this is better than the real version. Jay Z is good on it but K goes off
18 The Recipe (Black Hippy Remix)
19
Collect Calls

The Most Underrated Song On The Album
Very underrated yet dope
I don't understand how underrated this is man...it's almost illegal how badly people overlook this here masterpiece
UListen to Sample
BAdd New Item
Related Lists

Kendrick Lamar - Best Songs on Good Kid, M.A.A.D City

Best Kendrick Lamar Songs

Best Songs On Kendrick Lamar's Section.80

Best Songs On Kendrick Lamar's Untitled Unmastered
List Stats
400 votes
19 listings
5 years, 282 days old

Top Remixes (17)

1. Sing About Me, I'm Dying of Thirst
2. Real
3. M.A.A.D City
Jimmyjones

1. Money Trees
2. Sing About Me, I'm Dying of Thirst
3. Backseat Freestyle
VaultDude101

1. M.A.A.D City
2. Swimming Pools (Drank)
3. Money Trees
Glauberson
View All 17
Error Reporting
See a factual error in these listings? Report it
here
.