Best Songs on Ne Obliviscaris' Urn
Metal_Treasure
The official release date is in 2 days (October 27th, 2017) but I couldn't wait anymore...
Ne Obliviscaris are an extreme progressive metal band from Australia, formed in 2003. They released their debut album in 2012 and Urn is their 3rd album.
Their songs are long, technical, progressive (of course), heavy and melodic at the same time.
Frequent use of violin makes their sound uniqie and different from the other prog metal bands. These guys are very talented.
I was very excited about this album and I am happy it isn't a disappointment, on the contrary - I love it.
And what's not to like here: angelic clean vox, evil harsh vox, fretless bass, violin, cello, dueling solos on guitar and violin (something you don't hear everyday).
Personnel
Band members:
Tim Charles - Violin, Vocals (clean)
Xenoyr - Vocals (harsh), Artwork
Matt Klavins - Guitars
Benjamin Baret - Guitars (lead)
Daniel "Mortuary" Presland - Drums
Guest/Session musicians:
Robin Zielhorst - Bass (a Dutch bassist who played fretless bass)
Tim Hennessy - Cello
The Top Ten
1
Urn (Part I) - And Within the Void We Are Breathless

CjWriter1997 remix contains great comments so go and read them. His song order is a bit different than mine but I don't mind. Why? Because all songs are very good and it was difficult for me to rank them.
And I am glad to hear this is his #1 album of 2017. It's #1 for me, too. - Metal_Treasure
A very well thought out composition and also perfectly executed although it's 7:30 minutes long.
The smooth angelic voice you hear isn't a guest female singer - it's just the impressive Tim Charles' falsetto! Who knew he could do this so good... (2:55-3:20)
His violin is awesome, too, including the violin solo.
The fretless bass by Robin Zielhorst is fantastic as well, great chorus (my favorite chorus on this album), and so on.
And, oh yes, Xenoyr harsh vox - that growl at 4:10 is about 13 seconds long. - Metal_Treasure
2
Libera (Part I) - Saturnine Spheres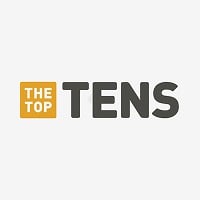 An epic and perfect opening track (9:52). I particularly love how the violin takes the lead at 5:20-6:50 and it sounds so great. The way they use violins just works.
I am still torn between this song and Urn (Part I). - Metal_Treasure
3
Eyrie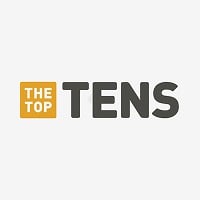 The riff I am talking about in my first comment on this song is the best metal riff of 2017 in my opinion. There were interesting riffs by other bands in 2017 but this one just stands out. - Metal_Treasure
This is the longest song on the album (11:51) and is very impressive as well.
The riff at 4:30 is a killer and is probably my favorite riff in this album. The riff is also well paired with the drums and the whole section gives me a very djenty feel.
And last but not least, this song is vocal-oriented (esp. the first half) and is probably the biggest vocal effort of Tim on this album - his vocal performance is almost flawless.
I know I kinda overlooked the harsh vocals by Xenoyr in my comments but I have to say he's amazing, too. Only in this song he did a growl that is about 16 seconds long (7:55) and it works great being combined with the killer riff I mentioned. - Metal_Treasure
4
Intra Venus

Like all their songs, this one also has very good natural transitions between the violin and guitars (wonderfully blending during the solo), between the clean and harsh vocals.
This is the only song on this album with a video clip (so far) and it's an opportunity to see the band members if you haven't yet. - Metal_Treasure
5
Urn (Part II) - As Embers Dance in Our Eyes

It's the closing track - while most of the songs start softer and get heavier, this one tries the opposite: the first half is heavier, the 2nd half is softer with clean vox. - Metal_Treasure
6
Libera (Part II) - Ascent of Burning Moths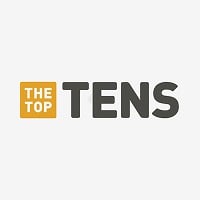 This is a short song (2:36) and is a violin solo (one of their lead singers is a very good violinist - Tim Charles). - Metal_Treasure
BAdd New Item
Recommended Lists
Related Lists

Best Songs from Ne Obliviscaris' Debut Album Portal of I

Best Songs on Ne Obliviscaris' Citadel

Best Songs of All Time

Most Romantic Hindi Songs
List Stats
6 listings
119 days old

Top Remixes (4)

1. Urn (Part I) - And Within the Void We Are Breathless
2. Eyrie
3. Urn (Part II) - As Embers Dance in Our Eyes
cjWriter1997

1. Urn (Part I) - And Within the Void We Are Breathless
2. Libera (Part I) - Saturnine Spheres
3. Intra Venus
Metal_Treasure

1. Libera (Part I) - Saturnine Spheres
2. Urn (Part II) - As Embers Dance in Our Eyes
3. Intra Venus
KobraKid
View All 4
Posts
Error Reporting
See a factual error in these listings? Report it
here
.