Top 10 Songs to Play the Day SpongeBob Finally Gets Cancelled
Once this show finally gets canceleld here's songs to play for it. (I seriously think this show has gone on for far too long.)
The Top Ten
1
It's Over - Roy Orbison

It's over for this show to still be running.
2
In the End - Linkin Park

Pretty obvious why.
3
The End - The Beatles

Only Beatles song I thought was perfect for this list.
4
All the Small Things - blink-182

Yeah also seems fitting in my opinion.
5
So Long Goodbye - Sum 41

Seems rather fitting.
6
Last Resort - Papa Roach

7
Good Riddance (Time of Your Life) - Green Day

It would be a fitting good bye song in my opinion.
8
It's All Over - Three Days Grace

Self explantory at best.
9
Say Goodbye - Theory of a Deadman

It is time for this show to say good bye lel.
10
The Worst Day Ever - Simple Plan

It wouldn't be the worst day ever.
The Contenders
11
The Best Day Ever - SpongeBob SquarePants

Eh it kind of makes sense.
12
Goodbye May Seem Forever - Jeanette Nolan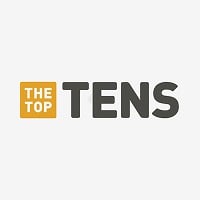 Yeah no...
13
How to Save a Life - The Fray

Eh good song but not the song I would choose.
14
Ocean Man - Ween

MAYBE THE FIRST SONG TO PLAY IN CREDITS BUT I PUT WHEN IT GET CANCCELED
15
Say Goodbye - Skillet

16
My Immortal - Evanescence

17
No Way Out - Phil Collins

No Way Out of it being cancelled maybe.
18
What Hurts the Most - Rascal Flatts

It doesn't hurt at all actually.
19
Apologize (Onerepublic) - Ryan Tedder
No.
20
Goodbye Cruel World - Pink Floyd

I don't think having a T.V. show is worth kiling yourself over.
21
I'm So Lonesome I Could Cry - Hank Williams

You've had to be a real emo to be lonesome over a T.V. show being cancelled.
22 Not in Nottingham - Roger Miller
23
Wake Me Up When September Ends - Green Day

24
Blue Beyond - Trisha Yearwood

25
When She Loved Me - Sarah McLachlan

So SpongeBob's a she now?
26
Will the Sun Ever Shine Again? - Bonnie Raitt

Um it will always shine again.
27
When You're Gone - Avril Lavigne

Just...No.
28
Future - Paramore

29
I'm So Excited - Pointer Sisters

30
SpongeBob SquarePants Theme Song - SpongeBob SquarePants

31
See You Again - Wiz Khalifa

32
Total Eclipse of the Heart - Bonnie Tyler

33
Carry On - Fun.

34
Fix You - Coldplay

35
The Funeral - Band of Horses

BAdd New Item
Recommended Lists
Related Lists

Top 10 Songs to Play When Ash Finally Wins the Pokemon League

Best Songs to Play On the Day Sanjay and Craig Gets Cancelled

Best Songs to Play on the Day Voltron: Legendary Defender Gets Cancelled

Top 10 Disney Songs to Play On the Day Sanjay and Craig Gets Cancelled
List Stats
35 listings
1 year, 40 days old

Posts
Error Reporting
See a factual error in these listings? Report it
here
.