Top Ten Best Songs to Play at Your Funeral
1
Stairway to Heaven - Led Zeppelin

I want this song for my funeral, actually. It would be a beautiful farewell, telling them I have gained enough money to buy the stairway itself! - MontyPython
This is a good song to play at a funeral, but only if the person did some good things throughout their life.
This would be a great song for any funeral. That way they'll be ready to go to heaven! - EpicJake
Who wouldn't want this song played at their funeral? I certainly want it played at mine!
2
Hotel California - Eagles

"You can check out any time you like but you can never leave! " - jmepa1234
Ok, what the hell?
Hotel California?
Funeral?
Are you crazy?
3
My Immortal - Evanescence

You can have any evanescence songxD going under,bring me to life,my last breath.
This song is beautiful and sad. - Ilovestephanie
I want this at my funeral! - Userguy44
I love this song! -RoseWeasley
4
Hurt - Johnny Cash

Yes. - JamesBourne
It's a very sad song and the title really reflects well how the people at your funeral must feel (unless you've been an a** all your life). - RogerMcBaloney
5
How to Save a Life - The Fray

6
A Tout Le Monde - Megadeth

7
Another One Bites the Dust - Queen

Good song, but not an appropriate one to play at a funeral.
Best song ever! 10/10 would definitely put it on my funeral list
Hmmm. Good idea. LAWYER! I HAVE ARRANGEMENTS FOR MY FUNERAL! - Money1208
8
Free Bird - Lynyrd Skynyrd

Should be in the top 10
9 Far from Home - Five Finger Death Punch
10
What a Wonderful World - Louis Armstrong

This would be a great song for a funeral. I would play it if I went to a funeral. - Mumbizz01
This is what I want to be played at my funeral. - Alpha101
How is highway to hell 3 and this 9 this reminds of good things what does high way to hell rimend
The Contenders
11
To Live is to Die - Metallica

Perfect - RogerMcBaloney
12
Shine on You Crazy Diamond - Pink Floyd

Everyone will cry :'( - Gehenna
If you guys want to cry, then I'll cry. It's ok to cry D':
13
Highway to Hell - AC/DC

What? Really? Where do you think the people think you're headed? - PositronWildhawk
Funny enough that this song is also featured #1 on the list 'Worst Songs to play at your funeral'
Not anymore. Stupid Hoe is number 1 now. But still don't play this one at a funeral.
No, while it's a good song, it's a bad choice for a funeral, NO! - Neonco31
That is just going to make everyone at the funeral feel relaxed and not worry isn't it? - alyssa800900
14
Livin on a Prayer - Bon Jovi

The saddest song ever
15
The Show Must Go On - Queen

Beautiful song. - Userguy44
16
Fade to Black - Metallica

This would be appropriate to play at a funeral if the person had committed suicide.
A beautiful and moving song about suicide, should be MUCH higher. - Songsta41
17
How Could This Happen to Me - Simple Plan

18
All You Need is Love - The Beatles

I love this ICONIC song!
19
Yesterday - The Beatles

If you want everyone to cry their eyes out... - Brobusky
I want to play this in my funeral.. beautiful song..
20
Tears in Heaven - Eric Clapton

This should be first. "Would you know my name if I saw you in heaven? " - railfan99
21
See You Again - Wiz Khalifa

RIP Paul Walker - Neonco31
22
Into the West - Annie Lennox

Ah man, this really is a beautiful song. I'd be happy, I'm sure, if this was played at my funeral someday. - BKAllmighty
This is a beautiful song. I would absolutely love to have this played at my funeral.
This song changed me as a person.
23
I'll Be Missing You - Puff Daddy

Definitely
24
Life Goes On - 2pac

25
Bohemian Rhapsody - Queen

This Should Be In The Top 10 - masoncarr2244
26
With a Little Help from My Friends - Joe Cocker

27
Kashmir - Led Zeppelin

Should be on the top 10 - malamJONES
28 Goodbye May Seem Forever - Jeanette Nolan
29
Lazarus - David Bowie

30
Come Sail Away - Styx

31
Home Sweet Home - Motley Crue

Love this song so much, listening to it seems so comforting somehow, so I guess it would work for a funeral. - RogerMcBaloney
32 Beyond the Realms of Death - Judas Priest
33
As - Stevie Wonder

34
100 Years - Five for Fighting

35
Beautiful Pain - Eminem

36 Dance of Death - Iron Maiden
37
Bitter Sweet Symphony - The Verve

38
Heaven - Warrant

39
Fly to the Angels - Slaughter

40
Song to the Siren - This Mortal Coil

41
Rock You Like a Hurricane - Scorpions

How would this be good for a funeral? I probably don't think it would be good if the person died from a hurricane
42
Don't Stop Believing - Journey

43
Voice of the Soul - Death

This should be MUCH higher - countnightdark13
44
Everything Changes - Pokémon

45
Rainbow Connection - Kermit the Frog

46
Cry - Godley & Creme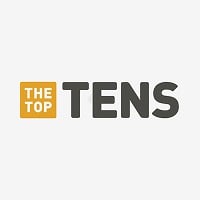 47
Good Riddance (Time of Your Life) - Green Day

No, that's a bad song. >:/ - Gehenna
What I'll do. - Cyri
48
Forever Young - Bob Dylan

49
The Sound of Silence - Simon & Garfunkel

50
One Sweet Day - Mariah Carey and Boyz 2 Men

PSearch List