Songs That Predicted Chester Benington's Suicide
Chester Bennington was a talented man, and unfortunately some of his songs predicted his suicide. I'll be focusing on the lyrics that have a dark or sometimes suicidal tone to them. If I missed a song that you think predicted his suicide feel free to add it, and if you ever feel suicidal you need to know that you're never alone.

1 Given Up

"Stuck in my head again, feels like I'll never leave this place. There's no escape, I'm my own worst enemy."
Good job on the song called memories.That frankly quite reminds me of the song by The Buggles(A British pop duo) called I am a Camera.It is one of my favorite songs by The Buggles. - Kevinsidis
2
In the Darkness

"I want to cut through my skin, and pull you within. My heart burns like the sun, as our flesh becomes one. In the darkness, my heart aches at the sight of you. Trembles and quakes within sight of you." - Depressing... but also predicted his suicide like a majority of his songs.
3
Leave Out All the Rest

"When my time comes, forget the wrong I've done. Help me leave behind some reasons to be missed, and don't resent me and when you're feeling empty. Keep me in your memory, leave out all the rest, leave out all the rest." I think those lyrics best explain themselves.
4
Walking in Circles

"Quiet everyone's sleeping through life, afraid that their questions just might have answers. Quiet everyone's shut off their minds, So I'll turn on mine.' - In general the song sounds like it's about depression, and is very depressing to listen to.
5
My Suffering

"You kiss away all of my pain! You wash away these bitter stains! YOU are to blame my suffering! " - Dark as hell, and in general seems like the warning signs were always present.
6
One More Light

"And if they say... who cares if one more light goes out in the sky of a million stars. It flickers, flickers. Who cares when someone's time runs out, if a moment is all we are. We're quicker, quicker. Who cares if one more light goes out? Well I do." - Those lyrics alone predicted his suicide two months before it happened...
7
Condemned

"Come on and beat me, I'm not a man. Go on and kill me, Condemned." Sounds like the song itself predicted his suicide...
8
Inside of Me

"I feel like my time is slipping away (Every minute gone by seems like a day) I'll never get back, the things I lost along the way."
9
Easier to Run

10
Crawl Back In

"Sometimes I look at my own face, and I don't know who I am. I see a piece of everyone I know, buried underneath my skin."
The Contenders
11
Nobody Can Save Me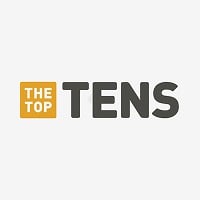 12
Heavy

13
System

"You fell away, what more can I can say? The feelings evolved, I won't let it out. I can't replace your screaming face, feeling the sickness inside."
14
Bleed It Out

15
Powerless

16
Same on the Inside

17
Cry Cry

18
Battle Symphony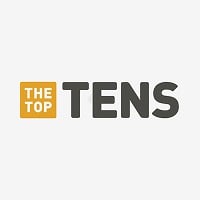 19
Runaway - Linkin Park

20
Pushing Me Away

21
By Myself

22
Breaking the Habit

23
Talking to Myself

24
Burning in the Skies

BAdd New Item