Top Ten Songs that Should Be Included in YouTube Rewind 2019
Smashball23 These are songs that need to featured in 2019's Youtube Rewind. Let's make it better than 2018's.
The Top Ten
1
SICKO MODE - Travis Scott
This is crap. Maybe Stinko Foot. - I80
If only if it Submarine Man's version.
2
thank u, next - Ariana Grande
3
Bohemian Rhapsody - Lil Meerkat
Lol yes. - Userguy44
4
Sunflower (Spider-Man: Into the Spider-Verse) - Post Malone & Swae Lee

5
Shallow - Lady Gaga & Bradley Cooper

Honestly I am not sure there even will be a rewind after the disaster last one was.
Yess beteter tahn the jojo siwa song. But I kinda like the other songs in the movie better to be honest
6
Bitch Lasagna - Party in Backyard & Pewdiepie

Perfect - AlexImmortal420
7
Sweet Victory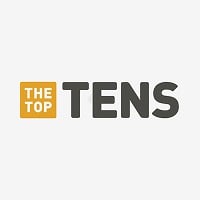 8 Single D - Akeem Lawanson
9
Old Town Road - Lil Nas X

How on earth is this lower than thank u, next?
I don't like this song, but it will probably be in the YouTube Rewind because it was extremely popular this year. - MysticalDream
GET THE HELL OUT OF HERE! NO NO NO NO NO! HELL NO! PUT ME OUT OF MY MISERY ALREADY BY TURNING OFF MY INTERNET FOREVER AND GIVE ME A LIFETIME SUPPLY OF FOOD AND WATER PLEASE BECAUSE I WOULD NEVER LEAVE THE HOUSE AGAIN! 7 RINGS, B LAZAGNA, HIT OR MISS AND THIS SONG ARE THE WORST SONGS I HAVE EVER HEARD IN MY ENTIRE LIFESPAN! ALSO, STOP PLAYING FORTNITE NOW! WATCH THE EMOJI MOVIE FOR ONCE IN YOUR LIFE! CANCEL YOUTUBE REWIND 2019, AND FORTNITE: THE MOVIE! MAKE EMOJI MOVIE 2 NOW SONY! GENE MEH, YOU BETTER NOT FLOSS!
10
Juice - Lizzo

The Contenders
11
Breathin - Ariana Grande

12
I Love the Smelly Feet - Submarine Man

Submarine Man isn't even a real rapper. Who suggested this "song"?! - AlexImmortal420
OH GOD NO WHO PUT THIS ON THE LIST
13
Mo Foota - Submarine Man

14
Bop! - Jojo Siwa

If this is added then I'm moving to Japan lol - Mocchiko
15
Life is Fun - Boyinaband

16
Wow. - Post Malone

17
Stinko Foot - Submarine Man

18
Earth - Lil Dicky

Hell no! Even Submarine Man is better! - ShrekTheGoat
I'm a marijuana plant I can get u fffd up and I'm Kanye West - Mocchiko
19
Mo Bamba - Sheck Wes

20
Better Now - Post Malone

No! That's like putting "Attention" by Charlie Puth on YT Rewind 2018. - SanicWantsHisSandwich
21
Why - Jeffy

When I was in 5th grade I knew all the lyrics
I'm glad that I'm going into college and forgetting them - Mocchiko
Disabled looking rat - infinitecirculation
This song will make this rewind worst than 2018's rewind. I'll rather have Justin Bieber sing baby for the whole rewind than this cringy muppet ripoff.
22
7 Rings - Ariana Grande

23
Revenge - Captainsparklez

If this isn't in the 2019 rewind, we're dropping a 20M dislike bomb - AlexImmortal420
If this ain't in I'm going to have a mental breakdown - Nicktendo64
24
I Love Toes - Noah Boat

Is this a fOoT fEtIsH - Mocchiko
25
Mad Love - Sean Paul

26
Tip Pon It - Sean Paul & Major Lazer

27
Naked Truth - Sean Paul

28
Body - Loud Luxury

29
Earfquake - Tyler, the Creator

30 Poison Mist - Lil Kev
31 Muhf***a SKRT - Lil Kve
32 Muhf***a SKRT - Lil Kev
33
Ira Dei - Mago de Oz

The best song of 2019 deserves to be on the YouTube Rewind (I just YouTube would acknowledge its existence at least. - PhoenixAura81
34
Campfire Song Song - SpongeBob SquarePants

BAdd New Item