Top Ten Songs that Topped the Austrian Ö3 Charts in 2017
Martin_Canine
This list is not about the most successful songs in Austria in 2017, and not about the best Austrian songs of 2017. This list is about the best songs that have at one or more points topped the Austrian single charts in 2017.
The full list can be found here with some extra information (in German):
https://de.m.wikipedia.org/wiki/Liste_der_Nummer-eins-Hits_in_Österreich_(2017)
Or here, a lot more more basic and in English:
https://en.m.wikipedia.org/wiki/List_of_number-one_hits_of_2017_(Austria)
The Top Ten
1
Dusk Till Dawn - ZAYN & Sia

Sia's voice, much like Lana Del Rey's, has something that is always captivating and hypnotizing. Time seems to stop when she sings, and on here she is backed by powerful production between rock, pop and electro and a slow yet instantly memorable melody. - Martin_Canine
From October 13th to 19th. - Martin_Canine
2
Rockstar - Post Malone & 21 Savage

Really, I have no idea who this is and I am stunned this topped the charts because I never heard it before creating this list. But hell, I love these trap type of beats, and on here it is not used for rapping but singing, which adds something a bit more recognizable. Even though I have to say this vibrato is most unnatural. - Martin_Canine
Hey, Martin from the past, listen up: you're gonna be the biggest fan of this guy in 2018! - Martin_Canine
From October 27th to November 2nd. - Martin_Canine
3
More Than You Know - Axwell Λ Ingrosso

The definition of an earworm. The pleasant kind of it. The melody is one of those that immediately leave an impression when you first hear them, and the techno beat just makes you ecstatic. I think I will add this to my (way too long) remix of best 2017 songs, as the only Austrian number one hit on it. - Martin_Canine
From August 18th to September 21st. - Martin_Canine
4
Perfect - Ed Sheeran

I don't really have much of an opinion on Ed Sheeran. Everything he makes is fine and he executes it well, yet doesn't get through to me as something incredible. When his songs are on the radio, they are always good pop to listen to, but I never thought of buying his album. This song is a solid pop song as well. It's a well crafted ballad, sung with credible emotion and lyrics that offer everything you expect from such a song. - Martin_Canine
From November 3rd to 9th. - Martin_Canine
5
Hallelujah - Pentatonix

Like "Moonlight Shadow", this is a song of such a strong and powerful composition that almost every rendition of it comes out as absolutely great ("the fourth, the fifth / the minor falls and the major lives" ---> goosebumps). This acapella version may not be one of the best covers, but it still works for what it is. - Martin_Canine
From January 6th to 12th. - Martin_Canine
6
Despacito - Luis Fonsi & Daddy Yankee

I never got what makes this song that outstanding. It's a latino summer hit, there have been countless in the last twenty years (I know that for native speakers it might sound entirely different but it was a world wide hit and most people who don't speak Spanish associate Spanish songs with summer and holiday, plus the upbeat music adds to this feeling). Don't get me wrong, I kind of like it, it's just not anything special. But it still is the most viewed video on YouTube, almost twice as much as "Gangstam Style" which is indeed something unique and memorable (and a lot of fun), and look at how long it stayed on top of the charts. It's fine and it will fit on every summerhit sampler CD and I will gladly listen to it in summer, but... really, it's not the best or most memorable pop song of the year. - Martin_Canine
From April 28th to August 17th. - Martin_Canine
7
Shape of You - Ed Sheeran

You know, Ed Sheeran had the bad luck that newcomers Eat Your Heart Out recorded a cover of this. Their pop punk / alternative style cover became one of my favorite songs of the year (I really liked a lot of songs this year... not necessarily the most successful ones, but many nevertheless). In direct comparison, EYHO's rendition is just... much more what I love in music. It's more dramatically emotional and has more energy due to its rock sound. - Martin_Canine
From January 20th to April 13th. - Martin_Canine
8
Hey Bro - Marco Wagner & Dave Brown

You know... I'd rank this song much higher because it really has this awesome techno beat and will be stuck in your ear for hours... but gosh, these lyrics. And yes, to an Austrian this sounds just as silly as to a native speaker of English. - Martin_Canine
From April 14th to 20th. - Martin_Canine
9
Señorita - Kay One & Pietro Lombardi

Kay One... why?
Since most of you don't know him, let me explain what my problem with this song is. Kay One became acclaimed in the underground battle rap scene and was hailed as Germany's best freestyler. After having been disappointed by several big names and being close to poverty, he finally got a label contract on ersguterjunge records, the biggest German hip hop label, founded by best selling rapper Bushido. He released two albums there... but they only were Pitbull/Flo Rida-esque house pop. Successful yes, but not liked by hip hop fans who knew what he was capable of. He and Bushido parted ways in the most hateful kind of way (two of the best and most notorious German diss tracks came from this era), then he released another album in that style, universally panned. But then he released two simply awesome hip hop albums that showcase all the talent that started his career, an exceptional flow and creative punchlines. And now... we got this poppy "Despacito" clone in duet ...more - Martin_Canine
From September 22nd to October 12th. - Martin_Canine
10
Alone - Alan Walker

I have nothing against it and I don't hate it but... I somehow don't like it personally. I don't what it is. Maybe it's the beat or the melody, maybe everything just doesn't quite add to much. I don't know. It just fails to please me. - Martin_Canine
From January 13th to 19th. - Martin_Canine
The Contenders
11
Columbo - Wanda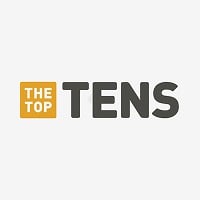 From October 20th to 26th. - Martin_Canine
12
Was Du Liebe Nennst - Bausa

December 1st to 28th. - Martin_Canine
BAdd New Item
Related Lists

Top Ten Songs that Topped the Austrian Ö3 Charts in 2018

Top Ten Albums That Topped The Austrian Ö3 Charts in 2019

Top Ten Weirdest Songs That Topped The Austrian Charts

Ten Honorable Mention of the List "50 Greatest Songs That Topped The Austrian Charts in the 20th Century, Ranked by Martin Canine"

Best Pop Songs of 2017 that Never Topped the Charts
List Stats
12 listings
1 year, 349 days old

Top Remixes

1. More Than You Know - Axwell Λ Ingrosso
2. Dusk Till Dawn - ZAYN & Sia
3. Rockstar - Post Malone & 21 Savage

Martin_Canine
Error Reporting
See a factual error in these listings? Report it
here
.