Top 10 Songs Where the Music Artists Were Just Having Some Fun
Metal_Treasure
There are several signs that music artists were just having some fun. Not always but it's usually when a song is far from the usual genre/style of the artist - music or lyrics (or both) are very different.
The Top Ten
1
Big Balls - AC/DC

How about every single Steel Panther song ever... but yeah, this one by AC/DC is an obvious too. - benhos
"For the last time, the song is about ballrooms! ". I love this song, as innuendos fill every single line of lyrics.
2
Oops!...I Did It Again - Children of Bodom

A death metal band covering Britney Spears? Sounds like having fun. - Metal_Treasure
It's so weird to imagine a metal musician saying 'oops! '..lol! - Ananya
Just imagine Zakk Wylde saying 'oops' - Ananya
3
Hocus Pocus - Focus

I like this song
When a progressive rock band makes a song with yodeling (LOL) and meaningless lyrics, you know they were just having some fun. This song became their most popular song.
What's yodeling? Play the song sample and check out this list - Top 10 Songs with Yodeling - Metal_Treasure
4
Money - Gamma Ray

I like this pirate alike heavy metal song, it's funny as hell.
What can I say? Only LOL (Gamma Ray are a metal band). - Metal_Treasure
5
Surfin' Bird - Sodom

What reason a thrash metal band would have to cover this song? It's nowhere near thrash. The only reason is having fun. Moreover, the name of the original band is The Trashmen (trash, thrash). - Metal_Treasure
I think even the Trashmen back in 1963 meant this song as a joke
The only one on the list I've heard, and I don't wanna add another. - KingDoggo777
6
Breaking the Law - Judas Priest

7
Hocus Pocus - Iron Maiden
This song is a Focus cover - the original was already mentioned: the song is funny and it was strange a progressive rock band made a song of this type.
When an elite metal band covers this song it's obviously for fun, too. Basically drummer Nicko McBrain was having fun - he was the "lead singer" and added some funny lines (i.e. intentionally more meaningless) to the original lyrics...LOL - Metal_Treasure
8 F**k a Dog - Blink-182
9
Baby One More Time - Dweezil and Ahmet Zappa

Britney Spears in the good hands of the Zappa family... - Metal_Treasure
10
What If? - Guttermouth

The Newcomers
?
F**K the Police - N.W.A

?
What If Eminem Did Jingle Bells? - Bob Rivers

The Contenders
11
Hello Kitty - Avril Lavigne

12
Gucci Gang - Lil' Pump

13
Stupid Hoe - Nicki Minaj

This is really funny!
It wasn't even be made to be taken seriously. It was just a diss track. The song is seriously overhated.
Doesn't change the fact that it still sucks and deserves its hate.
This song deserves all the hate it gets for being an annoying and awful song I don't care if it isn't "meant to be taken seriously" its still awful regardless Disstracks can be good (Real Muthaphuckin Gs by Eazy E and No Vasilne by Ice Cube are examples) but this is NOT how you do it - christangrant
YOU a StOOpiD hoOw - HufflepuffGeekGirl
14
It's Everyday Bro - Jake Paul

15
All I Want for Christmas - Theocracy

A metal band makes an original Christmas song (not a cover). You know Christmas themes aren't typical in metal and lyrics of this song are far from the band style.
Besides, lyrics aren't typical Christmas lyrics either - in this song Santa and all holiday heroes live in the US circa 2010. And the Christmas heroes have problems... - Metal_Treasure
16
Surfin' Bird - The Trashmen

17
Toxic - Trollfest

18
Fack - Eminem

Honestly, I understand why people hate this song, but it's so damn terrible it's hilarious to me. I think Em was not thinking when he made this, and intentionally dropped one of the most randomly terrible yet funny songs ever. - MasonOcker
19
Uptown Funk - Mark Ronson

20
Watch Me (Whip/Nae Nae) - Silento

21
Der Jegermeister - Trollfest

Just play the song sample - Metal_Treasure
22
Die Jbg3 Weihnachtsgeschichte - Kollegah & Farid Bang
With "Jung brutal gutaussehend 3" the two rappers have just released probably the most anticipated German hip hop album of the year, a sinister, dark and fairly brutal record that overall lives from creating an intense and menacing atmosphere... and then they released "The JBG3 Christmas Story" about two weeks to three weeks later, which basically ironically shows how thugs celebrate Christmas (for example with Farid Bang dressing up as Santa Clause and then stealing from the house he's in - which turns out to be Kollegah's). It doesn't take itself seriously at all and was probably purely the result of them fooling around in the studio. - Martin_Canine
23
You are a Pirate - Alestorm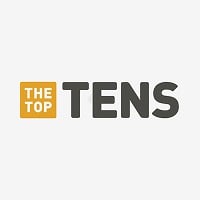 A cover of a song from LazyTown, before the memes too. - cjWriter1997
24
All by Myself - Green Day

25
#selfie - The Chainsmokers

26
The Neden Game - Insane Clown Posse

Really, this song... is the funniest thing ever recorded. Also because it's on one of their most serious albums. - Martin_Canine
27
Hocus Pocus - Helloween

Another Focus cover where a metal singer is yodeling! LOL.
Iron Maiden didn't do the yodeling part because I guess nobody in the band was able to. But apparently Andi Deris of Helloween can yodel. Who knew it! - Metal_Treasure
28
Sunlight - Bag Raiders

29
All the Small Things - Blink-182

Why is this on here?
30 Dominated Love Slave - Green Day
31
Lookin' Out My Back Door - Children of Bodom

A death metal band covers a song originally by Creedence Clearwater Revival.
Play the sample and watch the video clip to be convinced they did it for fun. - Metal_Treasure
32
Without Me - Eminem

33
P***y - Rammstein

34
Deepthroat - Cupcakke

35
More Than You Know - Axwell Λ Ingrosso

36
Seaside Rendezvous - Queen

37
Saturday Night - Jake Paul

38
I Believe in a Thing Called Love - The Darkness

39 Wipe Me Down - Foxx, Lil Boosie & Webbie
40 En Slemmig Torsk - KSMB
41
Honey I'm Good - Andy Grammer

42
Baby - Justin Bieber

43
Thrift Shop - Macklemore & Ryan Lewis

44
Baby Got Back - Sir Mix-A-lot

Normally Id hate a song like this actually find this song very funny too bad Anaconda ruined it - christangrant
45
Living After Midnight - Judas Priest

46
Trumpet Lights - Chris Brown

47
Rock Me Amadeus - Edguy

48
X - M@$ - Corey Taylor

49
Show Me Yo' Booty Hole - Saosin
This song isn't meant to be taken seriously. They were just bored.
50
Man's Not Hot - Big Shaq

PSearch List
Related Lists

Top Ten Songs About Having Fun

Best Songs From Fun.'s Some Nights
Things Some People Are Just Born Not to Have

Top Ten Random Names to Add to Any Top Ten List Just for the Fun of It
List Stats
100 votes
60 listings
348 days old

Top Remixes

1. F**K the Police - N.W.A
2. Big Balls - AC/DC
3. Breaking the Law - Judas Priest
LightningStrike

1. Big Balls - AC/DC
2. Hocus Pocus - Focus
3. Oops!...I Did It Again - Children of Bodom
Metal_Treasure
Error Reporting
See a factual error in these listings? Report it
here
.