Top 10 Songs That Will Restore Your Faith In Modern Music
Hoy know how people hate the 2010s When it comes to music? These will restore people's faith (or not)
Modern: 2010-now

1 Uptown Funk - Mark Ronson

I'm so happy this gem is here. Everything about it just lifts me. - Britgirl
It's still my jam. - Misfire
2
Rolling In the Deep - Adele

A lot of songs from Adele restores my faith in modern music, actually. But I'm not such a fan of "Hello". - Misfire
3
Love the Way You Lie - Eminem

This one is the only respectable song in the list, the other ones give cancer
I understand why this is in the top spot. It's a great song! - Misfire
4 Head Above Water - Avril Lavigne
5
Somebody That I Used to Know - Gotye

I loved this song as a kid. Still do. - Misfire
6
All of Me - John Legend

I'll never ever grow tired of hearing this. It's beautiful - even the funked up version. - Britgirl
7
Stylo - Gorillaz

8
Set Fire to the Rain - Adele

9
Burn the Witch - Radiohead

10
Alright - Kendrick Lamar

The Contenders
11
Highway Tune - Greta Van Fleet

12
On Melancholy Hill - Gorillaz

13
Ain't It Funny - Danny Brown

14 Concrete Angel - Jackie Evancho
15
Busted and Blue - Gorillaz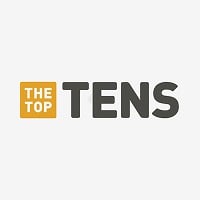 16
High Hopes - Panic! at the Disco

17
Apocalypse - Jackie Evancho
Jackie Evancho's just released single is her first venture into the world of "pop", now that she is 16 years old. Her once-a-century voice has previously been heard mostly on Classical, Musical Theater, Christmas, and Classical Crossover-genre numbers, but its no surprise that an exceptional talent like hers can sing almost anything.
Why no sample or photo?
18
Andromeda - Mastodon

19
Idontwannabeyouanymore - Billie Eilish

20
Someone Like You - Adele

21
Show Me a Leader - Alter Bridge

22
Lightning Strike - Judas Priest

23
Stressed Out - Twenty One Pilots

I guess it's alright. I listen to it occasionally. - Misfire
24
We the People - A Tribe Called Quest

25
Let Me Go - Avril Lavigne

26
Gore - Deftones

27
Humility - Gorillaz

28
See You Again - Wiz Khalifa

29
L.A. Girlz - Weezer

30
Six Degrees of Separation - The Script

The Script's the best man!
31
22 - Taylor Swift

32
Tranz - Gorillaz

33
Runaway - Kanye West

34
Downtown - Macklemore

35
Lithium - Evanescence

I'm sorry, but this is my opinion: Most of the songs on this list don't even restore my faith in modern music, but this is one of the few that do! Seriously, songs like this should have way more recognition.
36
Elastic Heart - Sia

37
Pompeii - Bastille

38
Demons - Imagine Dragons

39
Riptide - Vance Joy

40
Wake Me Up - Avicii

41
Never Too Late - Three Days Grace

42
Full Throttle Tribe - Pain of Salvation

43
I Guess I Just Feel Like

44
Radioactive - Imagine Dragons

45
Love Yourself - Justin Bieber

I surprised myself by how much I love this song. His voice suits it. It's stripped back and a lot mire grown up than previous JB songs. Made much better though because it was written by Ed Sheeran. - Britgirl
46
Final Masquerade - Linkin Park

47
Rope - Foo Fighters

48
Wicked Games - The Weeknd

49
King Kunta - Kendrick Lamar

50
The Monster - Eminem

PSearch List