Top 10 Songs with Parts in a Different Language
Metal_Treasure
Examples:
1) the song is mostly in English but has at least some words in another language - French, Spanish, German, Korean, Finnish, Chinese,...
2) the song isn't in English but has English words in it.
3) the song is in German but has French, Spanish, or any non-German words.
All possible language combinations - from 1-2 words to whole choruses or verses.
I just copied the lyrics from the internet and spelling mistakes are possible.
The Contenders: Page 3
41
Don't Ask Me Why - Billy Joel

42
Legacy - Pet Shop Boys

43
Black Diamond Bay - Bob Dylan

44
For Evigt - Volbeat

The song is in EN but has these lines (I guess in Norwegian or Danish):

For evigt, måske for evigt
Skal vi sammen, samme vej
Og når I morgen får øjne, og natten hviler sig
Skal vi for evigt måske samme vej - Metal_Treasure
45
Oops! I Did It Again - Children of Bodom

The song is in English because it's a Britney Spears cover but the spoken part is in Finnish. And it's not a translation of the original spoken part - they talk about drinking in Finnish.
Also, in the intro Alexi uses the Finnish swear word "perkele".


English translation:
Alexi: "Hey guys, I really have to go..."
Janne: "Before you go, look what I brought for you! "
Alexi: "Goddammit, looks good, isn't this a...? "
Janne: "Yeah yeah, sixpack yes."
Alexi: "Oh, you shouldn't have my friend... and besides, we have some hooch here..."
Janne: "I know, but this is for tomorrow morning! " - Metal_Treasure
46
Gekommen Um Zu Bleiben - Wir Sind Helden

The song is in German, but has a few lines where they have some "Genglish" puns on English or German phrases:

"Ihr sagt THE höher THEY COME,
THE blöder THEY FALL"
"So verdammt emporgekommen und immer noch STANDING TALL"
"Ihr sagt Was so abgeht must doch bitte COME DOWN"
"Dann sagt ihr schau, THE END IS NEAR, NOW bitte FACE YOUR FINAL CURTAIN" - Martin_Canine
47
Circumstances - Rush

48
Belles of Paris - The Beach Boys

49
Deja Vu - Dionne Warwick

50
Deja Vu - Beyonce

51
Deja Vu - Iron Maiden

52
Rolex Daytona - Kollegah & the Game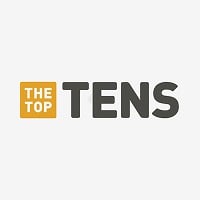 Kollegah has two verses and the chorus, all in German, but The Game's guest verse is entirely in English. - Martin_Canine
53
At My Window - The Beach Boys

54
Sunday Girl - Blondie

55
Or Nah (German Edition) - The Game, Kollegah, Too $hort, Problem & Eric Bellinger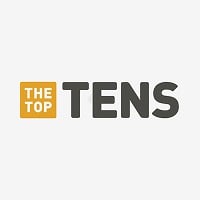 Kollegah's guest verse is the only part of the song that's in German, all of the other rappers perform in English. - Martin_Canine
56
Girls & Boys - Prince

57
No Joke - Shindy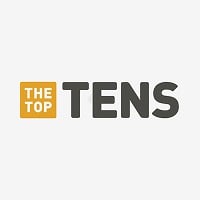 Shindy's worst song to date (and also Ali Bumaye's, who's the feature guest) contains lazy writing, a cheap beat and listless puns. Disappointing from a good and inventive rapper who at that time was at his peak.
Anyway one of the worst parts is the chorus, where Shindy suddenly switches to English but only for the last word(s) so that the lines remotely rhyme.
"Hoes sagen ich bin DOPE
Halt's Maul wenn ich SMOKE
Ich bin allergisch gegen BROKE
Zehn Mille in der Tasche NO JOKE"

Shindy and Ali, you both can do much much better. Why such a lazy filler track on an otherwise great album? - Martin_Canine
58
Amerika - Rammstein

The song is entirely in German, except for part of the chorus ("WE'RE ALL LIVING IN Amerika", later on "SOMETIMES WAR") and the bridge ("THIS IS NOT A LOVE SONG / I DON'T SING MY MOTHER TONGUE, NO"). - Martin_Canine
59
Sweetest Poison - Nu Pagadi
The two verses and the second half of the bridge after the second chorus are in German... the chorus and the first half of the bridge are in English.
This structure of English choruses and German verses was used throughout the band's only album. - Martin_Canine
60
Gangnam Style - Psy

A song in Korean but there are several words in English: style; Eh, sexy lady; Baby, baby; You know what I'm saying - Metal_Treasure
PSearch List
Recommended Lists
Related Lists

Top Ten Most Beautiful English Language Songs from Female Singers

Best Spanish Language Songs

Best Italian Language Songs

Top 10 Songs that Mention Human or Animal Body Parts in the Title

Best English Language Songs by German Speaking Music Artists
List Stats
100 votes
82 listings
230 days old

Top Remixes

1. It's a Sin - Pet Shop Boys
2. Should I Stay or Should I Go - The Clash
3. Lady Marmalade - LaBelle

Metal_Treasure

1. Voulez-Vous - Abba
2. Hold on Tight - Electric Light Orchestra
3. Hasta Manana - ABBA

jrodz

1. Monster - Darkviktory & Paperblossom
2. Started from the Bottom - Spongebozz
3. Bad Romance - Lady Gaga

Martin_Canine
Posts
Error Reporting
See a factual error in these listings? Report it
here
.