Top Ten Songs With the Stupidest Names
RalphBob
The Top Ten
1
Boom Boom Boom Boom Boom Boom Boom Boom Boom Boom Boom Boom Boom Boom Boom Boom - Dan Bull

It is a great song, but a really dumb name. Should be called the creeper rap. - RalphBob
Seriously how many words?
What kind of name is that?! - Powerfulgirl10
Eh... Sounds like boom boom pow nrm. Boom boom pow by the black eyed peas is better
V 7 Comments
2
Best Song Ever - One Direction

How ironically named this song is. - PositronWildhawk
That's the song's name, you've got to be kidding me - Delgia2k
If you actually bothered to listen to the song instead of judging it by who made it, you'd see why they named it that. - ProPanda
No it's not.
V 13 Comments
3
Blank Space - Taylor Swift

It's not about ex-lovers, it's about the media and how they perceive her boy-craving tendencies!
The title is kind of weird for the actual video.
Why do you think so?
This... IS COMPLETE CRAP!
V 2 Comments
4
Redstone Active - Phantaboulous

Something tells me OP is another 11 year old Minecraft fanboy - DubstepLover
There are THREE Minecraft songs! Shut up about it. - RalphBob
Who keeps putting Minecraft songs here? - allamassal
I don't know, this just sounds.. off to me.
V 2 Comments
5
Hey Captainsparklez - Minecraft Jams

6
Heigh-Ho - The Dwarf Chorus

ALL THEY SAY IS "HeigH-HO
7
Yo Ho (A Pirate's Life for Me) - Disney Chorus

8
Viral Song - Toby Turner & Tobuscus

9
Food Glorious Food - John Powell & Lionel Bart

The whole 2nd movie was stupid.
10
Fatal Foot Fetish - Macabre

It makes it sound as if the murderer in question literally died from his own foot fetish LMAO - xandermartin98
WHAT?!
The Contenders
11
Stupid Hoe - Nicki Minaj

All of the songs by niki manaj are crap. Please stop perverting our ears with this awful music!
What the hell does she mean? - EpicJake
Put this at number one on any/all bad song lists. It's in the ' name! - allamassal
12
Hail to Thee, Kamp Krusty - The Simpsons

13
Get Schwifty - Ryan Elder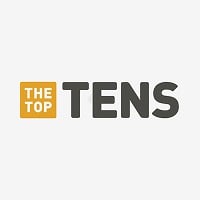 14
Ob-La-Di, Ob-La-Da - Beatles

15 Do the Moo Shoo - Veggie Tales
16
Like a G6 - Far East Movement

I remember this song - RockStarr
17
Blah Blah Blah - Ke$ha

This isn't music, this is perversion of the ears.
V 2 Comments
18
In-A-Gadda-Da-Vida - Iron Butterfly

19
Viva la Vida - Coldplay

I really love this song but I never understood the name...
20
Gimme Dat Ding - The Pipkins

Talk about bad grammar. - Croy987
21
P***y - Rammstein

22
#selfie - The Chainsmokers

23
Big Weenie - Eminem

24
Booty - Jennifer Lopez

The songs great, but not the title. It's so bad it's here twice! (58, scroll down)
25
Let It Go - Idina Menzel

It sounds like you really need to pee, and you finally find a toilet.
26
Miracle - Kimbra

27
Goofy Goober Rock - SpongeBob SquarePants

28
The Duck Song - Bryant Oden

Should have had a title about grapes or lemonade stands
V 1 Comment
29
Um, Um, Um, Um, Um, Um - Major Lance

Sounds like more of my brothers friend saying um um um
V 2 Comments
30
Boogie Wonderland - Earth, Wind & Fire

31 Adults Ruin Everything - Timmy Turner
32
Waka Waka - Shakira

Did Shakira just turn into Pac-Man?
33
Kiss Me Thru the Phone - Soulja Boy

34
Hips Don't Lie - Shakira

35
Ms. New Booty - Bubba Sparxxx

36
You Be Tails, I'll Be Sonic - a Day to Remember

This song made fun of Sega.
37
Smells Like Teen Spirit - Nirvana

38
Pretty Boy Swag - Soulja Boy

The gayest song I've ever heard and the gayest song title ever
39 Big Booty Judy - Money Montana
40 Show Me Yo' Bootyhole - Saosin
41
Booty Me Down - Kstylis

42
Yahhh! - Soulja Boy

43
A Bay Bay - Hurricane Chris

44
Truck Yeah - Tim McGraw

Truck yeah? More like truck NO!
45
Sex Metal Barbie - In This Moment

Sex, metal, and barbie don't go well - BlueFrostOfThunderClan
Um... maybe change the Barbie part...
46
Crank That (Soulja Boy) - Soulja Boy

...Crank what?
47 2 Way - Lil Romeo
48
Stanky Legg - The GS Boyz

Is that a disease?
49 Van Full of Retards - Anal C***
50
Starships - Nicki Minaj

PSearch List
Recommended Lists
Related Lists
Top Ten Stupidest Last Names

Top Ten Stupidest Pokemon Names
Top Ten Stupidest Comic Book Character Names
Stupidest Girls Names
List Stats
100 votes
83 listings
3 years, 65 days old

Top Remixes

1. Boom Boom Boom Boom Boom Boom Boom Boom Boom Boom Boom Boom Boom Boom Boom Boom - Dan Bull
2. Best Song Ever - One Direction
3. Blank Space - Taylor Swift
RalphBob
Error Reporting
See a factual error in these listings? Report it
here
.