Top Ten Songs With the Stupidest Names
RalphBob
The Top Ten
1
Boom Boom Boom Boom Boom Boom Boom Boom Boom Boom Boom Boom Boom Boom Boom Boom - Dan Bull

It is a great song, but a really dumb name. Should be called the creeper rap. - RalphBob
Seriously how many words?
What kind of name is that?! - Powerfulgirl10
Eh... Sounds like boom boom pow nrm. Boom boom pow by the black eyed peas is better
V 7 Comments
2
Best Song Ever - One Direction

How ironically named this song is. - PositronWildhawk
That's the song's name, you've got to be kidding me - Delgia2k
If you actually bothered to listen to the song instead of judging it by who made it, you'd see why they named it that. - ProPanda
No it's not.
V 13 Comments
3
Blank Space - Taylor Swift

It's not about ex-lovers, it's about the media and how they perceive her boy-craving tendencies!
The title is kind of weird for the actual video.
Why do you think so?
This... IS COMPLETE CRAP!
V 2 Comments
4
Redstone Active - Phantaboulous

Something tells me OP is another 11 year old Minecraft fanboy - DubstepLover
There are THREE Minecraft songs! Shut up about it. - RalphBob
Who keeps putting Minecraft songs here? - allamassal
I don't know, this just sounds.. off to me.
V 2 Comments
5
Hey Captainsparklez - Minecraft Jams

6
Heigh-Ho - The Dwarf Chorus

ALL THEY SAY IS "HeigH-HO
7
Yo Ho (A Pirate's Life for Me) - Disney Chorus

8
Viral Song - Toby Turner & Tobuscus

9
Food Glorious Food - John Powell & Lionel Bart

The whole 2nd movie was stupid.
10
Get Schwifty - Ryan Elder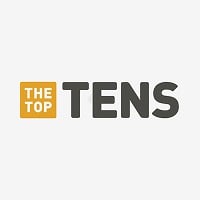 The Newcomers
?
I Love the Smelly Feet - Submarine Man

The Contenders
11
Fatal Foot Fetish - Macabre

It makes it sound as if the murderer in question literally died from his own foot fetish LMAO - xandermartin98
WHAT?!
12
Stupid Hoe - Nicki Minaj
All of the songs by niki manaj are crap. Please stop perverting our ears with this awful music!
What the hell does she mean? - EpicJake
Put this at number one on any/all bad song lists. It's in the ' name! - allamassal
13
Hail to Thee, Kamp Krusty - The Simpsons

14
Ob-La-Di, Ob-La-Da - Beatles

15
SpongeBob - Princess Vitarah

16 Do the Moo Shoo - Veggie Tales
17
Like a G6 - Far East Movement

I remember this song - RockStarr
18
Blah Blah Blah - Ke$ha

How on earth is this not higher?
This isn't music, this is perversion of the ears.
Blah blah blah 2 the song
19
In-A-Gadda-Da-Vida - Iron Butterfly

20
Viva la Vida - Coldplay

I really love this song but I never understood the name...
21
Gimme Dat Ding - The Pipkins

Talk about bad grammar. - Croy987
22
P***y - Rammstein

23
#selfie - The Chainsmokers

24
Big Weenie - Eminem

25
Booty - Jennifer Lopez

The songs great, but not the title. It's so bad it's here twice! (58, scroll down)
26
Wiggle - Jason Derulo

27
Let It Go - Idina Menzel

It sounds like you really need to pee, and you finally find a toilet.
28
Miracle - Kimbra

29
Goofy Goober Rock - SpongeBob SquarePants

30
The Duck Song - Bryant Oden

Should have had a title about grapes or lemonade stands
So annoying
31
Um, Um, Um, Um, Um, Um - Major Lance

Sounds like more of my brothers friend saying um um um
QUICK THINK OF A TITLE!

Um... um... um... um... um...

PERFECT, THAT'S YOUR NEW SONG!
32
Boogie Wonderland - Earth, Wind & Fire

33 Adults Ruin Everything - Timmy Turner
34
Waka Waka - Shakira

Did Shakira just turn into Pac-Man?
35
Kiss Me Thru the Phone - Soulja Boy

36
Hips Don't Lie - Shakira

This song sucks d*** so much.
37
Ms. New Booty - Bubba Sparxxx

38
You Be Tails, I'll Be Sonic - a Day to Remember

This song made fun of Sega.
39
Smells Like Teen Spirit - Nirvana

40
Pretty Boy Swag - Soulja Boy

The gayest song I've ever heard and the gayest song title ever
41 Big Booty Judy - Money Montana
42 Show Me Yo' Bootyhole - Saosin
43
Booty Me Down - Kstylis

44
Yahhh! - Soulja Boy

45
A Bay Bay - Hurricane Chris

46
Truck Yeah - Tim McGraw

Truck yeah? More like truck NO!
47
Sex Metal Barbie - In This Moment

Um... maybe change the Barbie part...
48
Crank That (Soulja Boy) - Soulja Boy

...Crank what?
49 2 Way - Lil Romeo
50
Stanky Legg - The GS Boyz

Is that a disease?
PSearch List
Related Lists

Top Ten Songs With a Person's Name in the Title

Best Songs From Deadmau5's For Lack Of A Better Name

Songs With the Best Names

Best Songs from A Day to Remember's Album And Their Name Was Treason
List Stats
100 votes
85 listings
3 years, 334 days old

Top Remixes

1. Boom Boom Boom Boom Boom Boom Boom Boom Boom Boom Boom Boom Boom Boom Boom Boom - Dan Bull
2. Best Song Ever - One Direction
3. Blank Space - Taylor Swift
RalphBob
Error Reporting
See a factual error in these listings? Report it
here
.