Songs You Would Play On a Loop
What songs do you listen to that you would gladly play over and over again? Here are mine. What's yours?
The Top Ten
1
Yesterday - The Beatles

I can't hear this song and not want to play it again. And again. And...you get the idea, right? - Britgirl
2
Let Her Go - Passenger

Best song ever!
I absolutely love this. I'd play it until my ears dropped into my lap. - Britgirl
Only know you love her when you let her go...
I like the voice in this song - Ajkloth
3
Absolutely Me - Caro Emerald

So catchy. Brilliant. Good to hear someone trying to keep Jazz and Charleston alive. - Britgirl
4
God Only Knows - The Beach Boys
I certainly would play this over and over if Pet Sounds didn't have so many other great songs. - beatles
I play this over and over again sometimes. A beautiful song that gently breaks my heart. - Britgirl
5
Valerie - Amy Winehouse

Or any song by this woman. - Britgirl
6
Fix You - Coldplay
I've been playing a lot of Coldplay recently. - Britgirl
I liek this a lot! - Curti2594
7
Extreme Ways - Moby


I downloaded this after looking at one of PositronWildhawk's lists. I must have played it a hundred times since then. Really good. - Britgirl
8
Boogie Woogie Bugle Boy - The Andrews Sisters

Ah, don't laugh at me. I love 'em! - Britgirl
9
Dogs & Birds - Robbie Williams

Best song I've ever listened to
10
Need You Now - Lady Antebellum
The lyrics just eat away at your heart. It's one of those songs you don't want to hear but can't stop yourself from playing it just once. And then you listen again just to torture your soul some more. - Britgirl
The Contenders
11 Monster - Imagine Dragons
12
Just Give Me a Reason - Pink

Pink's finest song, methinks. - Britgirl
My favorite. Pink song
13
Get Lucky - Daft Punk

14
Gotta Be Somebody - Nickelback

This song has significant meaning to me because it gives me hope - Curti2594
This is One of my top 3 All Time Fave songs ever!
Love Nickelback & Adore this beauty Song! - Curti2594
15
First Time - Lifehouse

One of my all time 3 fave songs for good reason - Curti2594
16
I Want to Know What Love Is - Foreigner

Love this song so much! - Curti2594
This song has everything and even though it's 5 mins long I could listen and sing it all day - Curti2594
17
Pillowtalk - Zayn

18 Unfinished Sympathy - Massive Attack
19
Temptation - New Order

20 Shout - Tears for Fears
21
Breaking Into Heaven - The Stone Roses

I heard this when I saw "Most Underrated Songs By Popular Music Artists" on this site, and I have to say, yes, it's massively underrated. - PositronWildhawk
22 Lift Me Up - Moby
23
Falling for the First Time - Barenaked Ladies

24
I Don't Feel Like Dancin - Scissor Sisters

I enjoy jogging in London's St James Park with this playing on my iPod. I set it to play for the duration. - Britgirl
25
Take Your Mama - Scissor Sisters

26
Baby - Justin Bieber

Listen to sample?! Good God! - Britgirl
27
The Great Mighty Poo - Conker's Bad Fur Day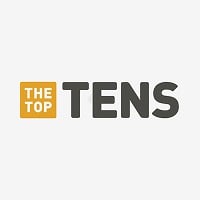 The Great Mighty Poo is a fictional character appearing in the 2001 video game Conker's Bad Fur Day. He is a giant, opera-singing pile of feces that appears as a boss in the sloprano chapter.
Haven't the faintest idea who or what on Earth this is - all I know the artist's name and title of the song makes me chuckle every time I look at it. Thank you! Haha! - Britgirl
28 The Elements - Tom Lehrer
29 Dragostea Din Tei (Numa Numa Yei)
30
Back to the Industry - Yuzo Koshiro

31
I Remember - Deadmau5

32
Home - Daughtry

One of my 3 all time fave songs ever this is a great song and it has an amazing meaning! - Curti2594
33
Scars - Papa Roach
This song played apart in saving my live because it allowed me to Cry! - Curti2594
34
Numb - Linkin Park

Soem songs just hit you hard - Curti2594
35
These Dreams - Heart
Such a Beautiful Song it's nice ad soft for the ears to! I'd so sing this to a Girl - Curti2594
36
So Small - Carrie Underwood

This song means so much to me I'd play it forever - Curti2594
37
Black Balloon - The Goo Goo Dolls

Some might think the message is strange but this song is Brilliant - Curti2594
38
Hotline Bling - Drake

BAdd New Item