Best Songs of All Time
The Contenders: Page 13
241
Beyond the Realms of Death - Judas Priest

333, really? Seeing that Michael Jackson, Beatles and G&R (who are undoubtedly great artists, but honestly, there are not gods or something) all have around 10 songs in the top 100 while one of the greatest and most influential metal bands of all time has their first song at 333 is just sad. While BTROD is not their best song, it's just beautiful. It has both chilling and hard sections and a godly guitar solo. No hate against the other artists, but this should at least be 50.
This song should be near stairway to heaven it's just as epic
Not one of my favorite priest songs but it was the first I found on the list an its at 316 that's rediculousy low even for just this song it's got a good solo 2 good one in fact and great lyrics
242
Hero - Skillet

Really uplifting and awesome songs
This is my favorite skillet song
2nd top song in my rock list 1st is it's my life bon jovi
Skillet sucks
V 3 Comments
243
Madness - Muse

I just can't believe that this song is not on this list. I think this song is just beyond awesome.
244
When the Levee Breaks - Led Zeppelin

This song is really good. Good from most of the songs in top 100. And quite underrated too. I suggest you to give it a try. You will like it for sure. I is among the best songs by Led Zeppelin.
Bonham's drumming, Plant's vocals, and the sheer thickness and heaviness of this song makes it the best.
245
Photograph - Nickelback

I saw those "Look at this photograph" videos.
246
Hail Mary - 2Pac

247
All These Things That I've Done - The Killers

Such a good song, deserves much more credit
248
Dammit - Blink 182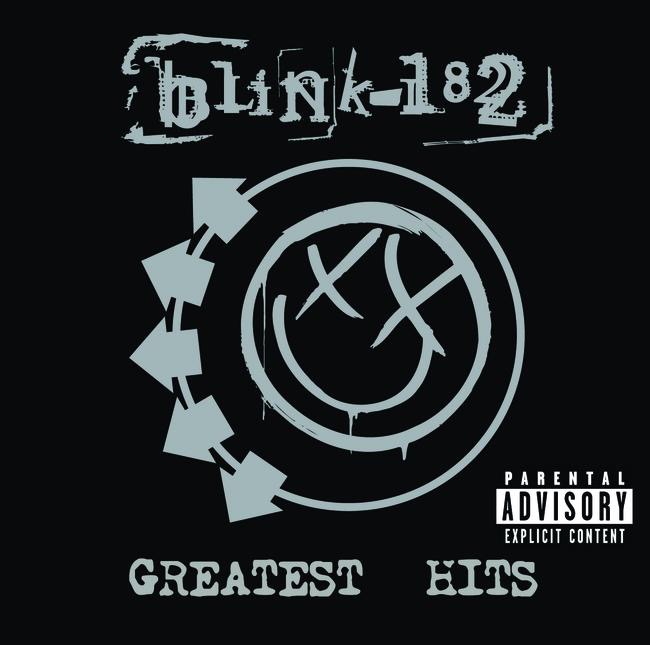 249
March of the Black Queen - Queen

V 4 Comments
250
Misery Loves My Company - Three Days Grace

251
Birthday - Selena Gomez

V 1 Comment
252
Call Me When You're Sober - Evanescence

253
Knockin' On Heaven's Door - Guns N' Roses

Tried by many... but perfected by only 1
Guns N' Roses... surely deserves ranking in top 10
this is the second greatest song only past by stairway to heaven

V 3 Comments
254
Fighter - Christina Aguilera

Christina was apparently, at first, a bubblegum pop singer packaged by music industry for new potentially-imbecile fans, but afterwards the situation changed. Her album Stripped showed she was a real artist, she had great vocals, great songs including great rhythm, and meaningful lyrics. This song is just a masterpiece, to me, the best of Christina along with the song Beautiful.
this song shows the power of christina, she has the best range and vocals and this song shows her talent! - olgapepsi
This song is very nice...
It gives me strength when I am weak,
Amazing My Christina
One of most inspiring songs, I am in love with christina and her vocals
V 8 Comments
255
Piano Man - Billy Joel

My favorite song, cheerful and comforting!

It's impossible to get rid of this song once it has entered your mind, and it's impossible to get bored! Go Billy Joel! And go Piano Man! (Hey man what are you doing here? )
Lalala lalala ;)
This is the greatest song of all time it has been my favourite song ever since I could remember it captured the hearts of millions this is the best song of all time!
I heard it last weak on the radio, and I loved it from the first second till the last second, I'm listening it the whole day now!
What all of billy Joel's songs should be in top 50 he is a lyrical genius and has an amazing voice to this day, how could Eminem make it to the top 20 and not billy Joel? What the hell?
V 20 Comments
256
Shine on You Crazy Diamond - Pink Floyd

An absolutely hectic song hailing Pink Floyd original head member, Syd Barrett, who mentally went sick and had to be taken away. The entire song, at 20-something minutes, is numbing, whimsical, an horrifying. As if Van Gogh was putting Starry Starry Night into words.
This comment is one of the best thing, I have came across on internet today.
Best song from Pink Floyd. Then whish you were here, dogs, etc. Best song of all time. Richard Wrights dreaming synth. Sound, David Gilmour fantastic guitar layers. Instrumental first 8 minutes is a highlight in modern music. The first 3 minutes is like awaking in the dessert. The last beautiful section...This song of almost half an hour has iT all. Must Be at number 1, then maybe stairway to heaven. This song is heaven on itself. Not just the stairway to iT. And for someone (syd barret) who already is in heaven. Hè listens to iT and is overwhelmed with pride, I'm sure.
A true masterpiece. Deserves a place in the top 20 at least. The entire band gave it their all. Especially David Gilmour.
This is the shining diamond of Pink Floyd, dedicated to their band founder Syd Barrett. You can feel the 26 minutes ear orgasm by Pink Floyd, amazing and NOT boring! Pink Floyd is awesome ♥ - malamJONES
V 11 Comments
257
Total Eclipse of the Heart - Bonnie Tyler

Bonnie Tyler cuts to the heart with a precise depiction of impossible love and an eerie feeling of hopelessness in her voice that shatters the soul.
it draws you in and then takes you on a roller coaster for the rest of the song. perfect song.
This song is a classic and deserves a much higher spot on the list.
This songs gives me happy chills listening to it.
V 2 Comments
258
Suspicious Minds - Elvis Presley

Best Elvis song about his marriage. What a classic should be in the top 25
V 2 Comments
259
Paradise by the Dashboard Light - Meat Loaf

The greatest duet of all time, such a freekin classic!
Paradise by the dashboard lights classic ROCK...
V 2 Comments
260
Firework - Katy Perry

Firework is the most successful song to give inspirations to people. This song is familiar with the song, Beautiful by Christina Aguilera. It tells about just perform and do your own way, no matter how. Don't care about what they say 'cause it doesn't matter.
An inspirational song from a worldwide famously known funny singer, A song encouraging the disabled to realize the importance of their life by putting themselves in the best glow of their life like a Firework.
It's beautiful and meaningful song inspiring people that everybody are special
Best song next to 'Roar! ' Hats off to Katy Perry!
V 1 Comment
PSearch List
Recommended Lists
Related Lists
Best KPOP Songs of All Time
Top Ten Most Inspirational Songs of All Time
Most Beautiful Songs of All Time
Best All Time Low Songs
Top Ten Best Country Songs of All Time
List StatsUpdated 23 Feb 2017
236,000 votes
7,271 listings
11 years, 100 days old

Top Remixes (706)

1. Master of Puppets - Metallica
2. Bohemian Rhapsody - Queen
3. Highway to Hell - AC/DC
htoutlaws2012

1. Welcome to the Black Parade - My Chemical Romance
2. Fireflies - Owl City
3. Blank Space - Taylor Swift
TheEvilNuggetCookie

1. Won't Get Fooled Again - The Who
2. When the Levee Breaks - Led Zeppelin
3. A Quick One, While He's Away - The Who
MontyPython
View All 706
Posts
1963 - 1973 - Top Ten Greatest Years for Rock 'N Roll
obiwonknowz
My Top 10 Favorite Songs of all Time
booklover1
My Top 10 Favorite Songs On The Internet
booklover1
Rant: 500 Greatest Songs of All-Time 2010 Update
queen11
Music, My Life
Alpha101
Error Reporting
See a factual error in these listings? Report it
here
.