Best Songs of All Time
The Contenders: Page 17
321
Paradise - Coldplay

This song is so powerful. Best song ever.
Beautiful song with touching lyrics
Paradise, Viva la Vida, and We are the Champions are the best songs of all time
The Best Song Ever
V 3 Comments
322
Be (Intro) - Common

323
The Track of My Tears - Smokey Robinson & the Miracles

324
You Know You're Right - Nirvana

Amazing song. Kurt's voice is great in this underrated masterpiece
This is the best Nirvana song! It shouldn't be this low!
This is definitely the best composition of any song ever. The song is sad, energetic, and awesome. This is the best voicework by Kurt Cobain ever
325
The Final Countdown - Europe

This song is awesome. Why is it so far from top 10?
V 2 Comments
326
Don't Fear the Reaper - Blue Oyster Cult

Don't forget this song!
327
Carol of the Bells - Christmas Carol

328
Secrets - Mary Lambert

Beautiful song with beautiful meaning by a beautiful gal
329
Who Is It - Michael Jackson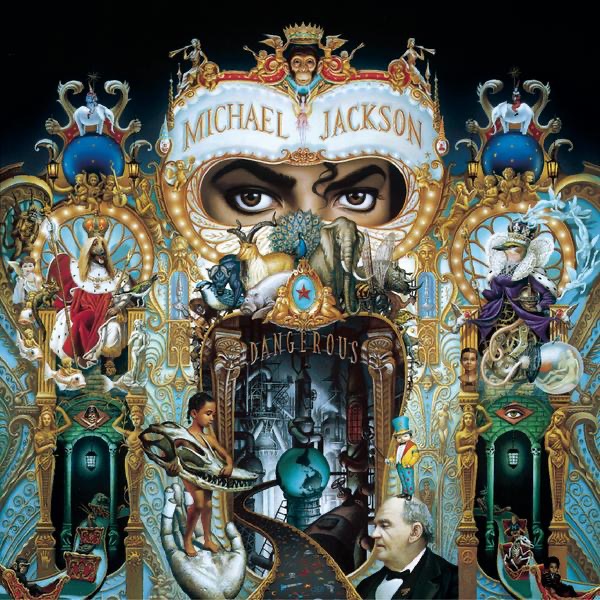 330
Dancing In the Dark - Bruce Springsteen

331
The Ascent of Man, Pts. 1- 6 - Thomas Dolby
Prepare to be merged!
This list already exists in at least 100 different versions.
V 1 Comment
332
Purple Haze - The Jimi Hendrix Experience

Dude Hendrix is just like the greatest musician ever definitely top 10
right behind queen Zeppelin
- idso27
Hendrix, easily the greatest guitarist to live, he inspired, and revolutionized most genres, and musicians his music deserves to be at the very top of this top ten without a doubt, just listen to songs such as Along the Watchtower, Voodoo Chile, simply, mind blowing!
I'm pretty shocked that nothing by Hendrix made it into even the top 50. This song is probably one of his most iconic, and no one has mentioned it yet! This man was a genius! @

I firmly believe that All Along the Watchtower and Purple Haze both deserve a higher standing.
The greatest song by the greatest guitarist.
V 10 Comments
333
Lateralus - Tool
Lateralus. The album, the song, sheer genius. Allow me to explain. You see in music each line is comprised of measures and these measures affect how the timing in the song occurs such as the pulses and the drum beats etc. Most songs stay in either 4/4, 2/4, or 8/8 time signature, meaning four beats for every measure, etc. This songs chorus, comprised of three lines, descends by a beat each line. Thus you have 9/8 for the first line, 8/8 for the second line, 7/8 for the final line. If you thought THAT was crazy, that is only the beginning. You see, Lateralus is the title track for Tool's 2001 album "Lateralus. " Now Lateralus in and of itself was a complex song, and most fans thought it a bit awkward the way the syllables were laid out in the verses. This song actually acts as a gateway to a re-structuring of the albums tracks for a "Holy Gift" (as it is known by their fanbase). You see on The Holy Gift version, each track leads perfectly and coherently into the ...more
The most technical band that I have ever listened to. There should be more tool on this list
This is must hear song, the greatest song ever that created by tool. Maynard is very genius artist
Personally I like Pushit most, but this is definitely deserving to be higher on this list.
V 9 Comments
334
Can't Stop - Red Hot Chili Peppers

I've heard so many musics... But can't stop is a genius's creation. Introduction is simply amazing. This music should be in the Top Five dude! Red Hot Chili Peppers Rocks a lot, thanks for Flea the BEST bass player, Anthony, the old guitarist, Frusciante, he used to rock a lot. Can't stop reflects a lot about our unstoppable society, everything is fast and we don't have time to relax a bit, we always have something else to do after finishing something. Yeah dude, "Can't Stop"
Lyrics brilliantly written and shaped into undoubtedly one of their greatest hits
Totally underrated because it has no pretenses, no hype, just a song that rhythmically hooks you and delivers a deep and emotional undertones. Can't stop listening to it and liking it. Heard it first on a jukebox in a bar - selected by a stylishly hip girl - and t
I hear this song and it sucks
V 27 Comments
335
A Change of Seasons - Dream Theater

Whenever people ask me what my single favorite song ever is, I will always answer 'A Change of Seasons' without hesitation. It is really THAT GOOD. It goes through many moods, from Cheerful, Sad, Angry, and Hopeful, while telling the beautiful story of someone's life. Even though it clocks in at almost 24 Minutes, it actually keeps you engaged from start to finish. 'A Change of Seasons' is truly a musical masterpiece.
EPIC SONG!
Progressive Metal WIN. Portnoy and Petrucci showing their amazing skills in drumming and guitars to provide the best song ever made.
This song is truly amazing and is Dream Theaters best song right next to Octavarium It is 23 minutes long which makes it a truly epic song
My favorite all time Dream Theater song by far.
V 4 Comments
336
Rolling in the Deep - Adele

Amazing song, but it's fairly new. Hopefully it can get way higher! - GuitarManiac715
How is this song ranked 323? This is an incredibly good song. It's beautifully executed, and should be way higher. - Pluma
Adele doesn't need auto tune to help her amazing voice! She's also not at all like other artists today(2015). It's purely good music.
YES. Adele rules! So much emotion in her voice!
V 4 Comments
337
Sorry, Sorry - Super Junior

This should be the Korea's Anthem. The best song ever and the most successful song in Korea! This should be at least in Top Ten! Super Junior And ELFs Hwaiting!
This song will get you addicted with it's witty lyrics and amazing dance tunes, you won't get board listening to it, it will make you want to sing a long even though it's Korean, it will make you want to dance a long as well
Nothing can beat this amazing song
Sorry - sorry by super junior is better song than others I think.
It's Because I liked SUPER JUNIOR. I like their voice, dance, MV an others. They're look so handsome in this MV with 13 member. Oh I miss Them. SUPER JUNIOR FIGHTING!
I think it was the best kpop song
V 12 Comments
338
Gee - Girls' Generation

The history of girls... Listen boy my first love story... My angle and my girl my sunshine...
Gee is the song which caused snsd @ girls generation craze in South Korea.
Melon choose Gee as Song of the decade and this song charted on number 1 for 9 consecutive week on Music Bank k-Chart.
Of course it's the best song, listen to it once and you'll understand. It's highly addictive, I did warn you mate
Girls generation are the best k-pop band! Love all their songs
V 10 Comments
339
Iron Man - Black Sabbath

awesome song, this deserves to atleast be in the top 10, Black Sabbath influenced metal to the point of creating the genre
I am iron man
Has he lost his mind?
Can he see or is he blind?
Can he walk at all,
Or if he moves will he fall?
Is he alive or dead?
Has he thoughts within his head?
We'll just pass him there
Why should we even care? - htoutlaws2012
340
Thunder Road - Bruce Springsteen

gives me shivers
i love this song so much
Why are there so few Bruce Springsteen songs? This one should be at 1
PSearch List
Recommended Lists
Related Lists
Best KPOP Songs of All Time
Top Ten Most Inspirational Songs of All Time
Most Beautiful Songs of All Time
Best All Time Low Songs
Top Ten Best Country Songs of All Time
List StatsUpdated 21 Feb 2017
236,000 votes
7,273 listings
11 years, 98 days old

Top Remixes (706)

1. Master of Puppets - Metallica
2. Bohemian Rhapsody - Queen
3. Highway to Hell - AC/DC
htoutlaws2012

1. Welcome to the Black Parade - My Chemical Romance
2. Fireflies - Owl City
3. Blank Space - Taylor Swift
TheEvilNuggetCookie

1. Won't Get Fooled Again - The Who
2. When the Levee Breaks - Led Zeppelin
3. A Quick One, While He's Away - The Who
MontyPython
View All 706
Posts
1963 - 1973 - Top Ten Greatest Years for Rock 'N Roll
obiwonknowz
My Top 10 Favorite Songs of all Time
booklover1
My Top 10 Favorite Songs On The Internet
booklover1
Rant: 500 Greatest Songs of All-Time 2010 Update
queen11
Music, My Life
Alpha101
Error Reporting
See a factual error in these listings? Report it
here
.