Best South African Rappers
1
AKA
Award winning artist, very talented Coloured bro... authentic rapper
Simply the rapper in Africa supa mega is the guy
He is lyrically good and entertaining, ain't childish to respond to every diss track against him.
South African Kendrick Lamar the next alive Tupac he is probably the best
2
HHP
I disagree with this rapper's concept of music for me he sucks
May his soul Rest In Peace
He was the outlier, the best, the paver
The gifted one
3
NASTY C
His flow is just on another level. He is so unique from all this rapper worldwide. I bet he is ranking on the first position.
He's an inspiration
Gets opportunities to rap with international rappers
Building a future of his own around the world
Greatest of all time lyrically gifted
He can deliver
Plays very well with words I look up to this guy who can mix rap with trap better than he does

Mssg by pillar
Seriously should this even be a vote Nasty c is the best rapper in Africa and he is one of the best rappers in the world. I can assure he is better than all those 8 week mumble rappers. Nasty C has the world moving to his tune and that is one of the best tunes to move to.
4
Khuli Chana
Khuli is the best
King of motswako should be number 1
5
Cassper Nyovest
Cassper is t the guy that can make sense to the industry AKA is more a singer
He is the best rapper...compare his music to other rappers and compare his Music downloads with other rappers...clearly Cassper nyovest deserves to be number 1
Actually Cassper is the best rapper yet and he is still waiting for his best achievement to come...@Romeo putseye
The Best hip hop act in Africa
6
A-Reece
As far as word play goes and making music that lasts he is the king
He is my best SA rapper and his music is different, he's got his own style
Best Rapper in the history of rappers in the world
The best to ever do it
Large loyal fan base
Real coolest boy in Africa
THEBOYDOINGTHINGS
I mean his the best of
Street rapper no one has yet
Seen or recognized
Lyrically and probably likes a challenge
7
Ben Sharpa
Best of the best
Can't believe he's gone. RIP legend
Ey Ben who are you again
8
Hymphatic Thabs
The Most Underrated Real MC to come outta Lesotho.
9
iFani
By the 13 year old boy
Best xhosa rapper of all time
Hayi ba ya kudelela number 6
10
Proverb
Laugh out loud l-tido is an american trapped in south-africa, if you really want to hear rap listen to heartbeat by proverb
Fact: Proverb is the best lyricist in Africa
Number 1 for me
Best Rapper since 2005
The Contenders
11 Pitch Black Afro
12
K.O.
I'm all the way north from S.A.. Kenya.. This guy though.. No idea what you say.. your language doesn't matter I understand your hip hop.. Big K. O
K,O. His the best rapper on my opinion,why I'M saying that it's because he can mix language in one vers at the same time
Think is the best in Africa, S.A and should also be best in the U.S.A
Caracara awesome nice song for a comeback we messed you boi
13
Kwesta
He's been on the game, everyone relates to his raps still going on..
He won most guttiest rapper in the world, johannesburg has got new wordsmith
This guy makes a lot of sense
He suppose to be number 1
14
Hishaam
One the best lyricists in the country
15
YoungstaCPT
Hands down my favourite, followed by Shane Eagle. I'm all for the truth he speaks in his music. He doesn't hide anything away and tells it like it is. I've been listening to him since the age of 14 (now 18) and he has influenced my life, for real. Although his music is for a certain group of people, he's moulded me into the person I am, alongside my family of course. I'm glad I listen to him! He deserves to be praised more in this industry. He does a lot for the Cape and although I don't live that side, I still relate to his music as a Joburger and a young girl who's just trying to make a name for myself in the world. With his music, I motivate myself to do what I want and push myself harder, for myself and for my race, to show them that anything u put your mind and effort to is Possible, like Youngsta CPT showed me. I'm no longer afraid to really show who I am, what I'm all about, and he's really made me into a tougher young lady who's not afraid to be and do Me, and for that I thank ...more
Reppin his people, speaking his truth, 100% real and raw. One of the very best in Africa if not South Africa.
Best lyricist rapper,content big, impact shines people,number 1 best rapper in africa no one is on his level he is so talented please someone put him on sway you will watch a movie
He is the best rapper there ever was!
16
Emtee
He's music is relatable
He brought an unexpected sound in the game
To me he deserves to be in the top5 maybe not number1 but he should be in the top5
For me Emtee is my number 1
He's a hustler
Emtee is the best not only in SA but in the all industry my number 1
17
L-Tido
Dude is best can;t b compared with proverb
18
Maggz
Maggz is de best must get reward
good
19
Shane eagle
Deep insightful barz, more than a rapper should be top 5 for sure
This guy should be in top 5
If not 3
The guy is the best he should be in the top five
He should be number 3
20
Okmalumkoolkat
Come on guys with his lines. this guy is the best
no other rapper can do what he can do
Guys come on I mean this guy is really dope and he was able to change the game...so why did they put him on the number 19 list?
He deserve to be at top 5
Number one rapper
21
Pro Kid
Legend lives. Rip, Pro
BEST RAPPER TO BE ALIVE
Yessses the compiler of this list is not okay.. yini iAmnesia? Come on... the PRO STAYS ON TOP...
Or else "nizoHead-a amaBullet ay'2 nishaye umhlaba ngeChest trap"
22
Da Les
He is simply the best
He good
23
Kid Tini
Delivery on point, flow godly, barz uncommon best up and coming.
Kid tini is the best in the game but people are not aware of him maybe because he is still new and he deserves to be on top 3
I HAVE FOLLOWED KIDTINIS CAREER FOR SOME TIME NOW...AND THE KID GOT BARS! HE DESERVES TO BE IN THE TOP 5...HE IS A GREAT WORDSMITH AND IS ADMIRED BY THE GREATS.
HE MAKES MUSIC THAT SPEAKS TO THE HEART.HE IS REAL IN WHATEVER HE DOES.
24
Zakwe
Zakwe has a raw talent he should be on top 5
Zakwe should surely be on the top 5
Yes Zakwe is the best I agree
Zakwe should be on top 5
25
Maggs
I think maggs deserves to be the top 5
26
Reason
Lyrically.. Reason is the best rapper in S.A. Then comes Tumi and Proverb
Yoh this list is probably done by someone who thinks 20 is 8 and 1 is 4
27
Yanga
AkA's click,he should be in Top 5
28 Blaklez
29 The Big Hash
30
Areese
Everyone loves him!
Why not Indicate him as the best rapper
He is the best
He is the outlaw and does not give a f about the dump system
31
Ma-E
Ganda u the best
UMa-E usevibini...he is the best
Ma e is best rapper.by osh
32
Kid X
The pass and special hit maker should be in the top 10...by the 13 year old boy
Da best in the game
I don't know what to say shame. Please do us a favour neh and hire me to make a list. because this one clearly shows you aren't serious about your job hit me up on luthandosbulumk on Facebook and luthandosbulumk@gmail.com.
33 Sanele
34
Anatii
I guess this makes anatii our most underrated rapper? he is a class act that should be in the top five
35
Yolandi Visser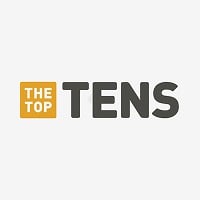 Anri du Toit, better known by her stage name Yolandi Visser, is a South African rapper, singer, songwriter, and actress.
Best ever.
36 Gingerbread Man
37 Chankura
38
Lucasraps
He's more like nasty C and I could be his back up dancer dou

I love his music
39
Kidio
Kidio! the very best dude eKapa... Boy, I salute you. You the best...Vura
40 Chad Da Don
41 Stoan
42
Stilo Magolide
Stilo 22 you must think that this is you Day Off
43 Soska
44 K-Solo
45 Young Mecca
46
Godda
A guy from UMzimkhulu
He has no match on this game he's coming soon.
47 Red Button
48
Zulu Boy
I am Malawian but can assure you Zulu boy and HHP are the best rappers in your country
49
AB Crazy
Most underrated rapper in SA
By far is the best in home (Bush) the best in Mpumalamga and surely the best in SA before you argue listen to his song Sorry whenever I play it in my car everyone asks for a repeat... Should be ¹st and aka a deserves to be last
50 Psyfo
PSearch List