Top 10 South Indian Singers
001asd
The Top Ten
1
KJ Yesudas
The Celestial singer Yesudas is the Greatest singer. Yesudas is the God of Music. He has voice of God. Although a Carnatic music expertm Yesudas is the only male singer who completed 50 years in playback singing successfully in India.
Yesudas is cultural ambassador of Carnatic Music.
But he is also sing well Hindustani music.
Yesudas is most respected contemporary singer from South.

As like south He sang all most all languages in North India.
Gujarati, Marathi, Bengali, Punjabi, Hindi etc¦¦..

Yesudas achieved awards from Tamil Nadu, Karnataka, Kerala, Andhra, and Bengal for the best singer for their languages.

Yesudas achieved seven Awards In the national level that included Hindi,
Malayalam and Telugu.

In 1977, 1978, 1980 he was nominated to Film fare awards in Bollywood
and in 1980 he selected as best singer in Bollywood.

Yesudas also sang foreign languages like Russian, Arabic, Latin and English.

Ahimsa is one of the best international album in which he sings in Sanskrit, English and Latin.

In 2011, Yesudas completed 50 years in Film Industry as a playback singer.

My conclusion Yesudas is a complete Indian singer.

The best singer ever
I am a biggest fan of him
87 Comments
2
Hariharan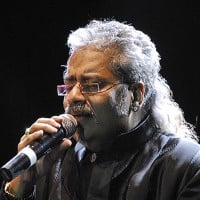 Hariharan is an Indian playback singer who has sung for Hindi, Tamil, Telugu, Kannada, Malayalam, Marathi, Bhojpuri, Punjabi, Gujarati and Rajasthani films, an established and foremost ghazal singer and composer, and one of the pioneers of Indian fusion music . In 2004, he was honoured with the Padma ...read more.
Uniqueness in the voice steals the show.. Versatile singer.. Listeners can feel the music..
He is a greatest singer and sweet voice
Hariharan has been an outstanding versatile singer... He has got an amazing voice & unique styles of singing... He can elevate the songs to the best level...
He is a versatile genius. He has dominated the South India from 1995 to 2005. During this period he had sung maximum number of super hit songs in every genre. After 2005, mentality of the listeners has totally changed. There are not any dominant singer emerged. Most of the songs have been recorded by various new singers. Nowadays, voice of the singer has not been considered very much. Anybody can sing any song... Lyrics has been the major factor in determining the song whether hit or not.
89 Comments
3
SP Balasubramaniam
Most underrated singer. He is the best of all in the top list
You are world number 1 sir
All india best singer
The greatest male singer of all time in India.. versatile voice..
73 Comments
4
S.Janaki
MELODY QUEEN S. Janaki for all time. Other singers can sing only in a particular way of style they can't change the pitch/vocal of the voice as per the song only the great S. Janaki can sing. I'm sure SJ can sing the songs of P. Susheela and K.S. chitra in a perfect way might not be in a similar voice but still she can present herself in a perfection way but none of the singes can sing like her. She treats other singers as her frineds (she used to tell K.S. chitra as her daughter) and respects others talents also. SJ rocks ever...
One of best singer...
Amma is the Best
She sang with 5 different voices in a song like a 6 years child, 16 years girl, 40 years lady, 70 years lady and also a male old aged male voice. None of the male singers sang with Female voice. So she is greatest Playback Singer, never before and never after.
167 Comments
5
Shreya Ghoshal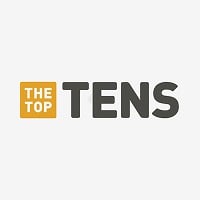 Shreya Ghoshal is an Indian playback singer. She has received twelve National Film Awards, twenty Filmfare Awards and eight Filmfare Awards South to date.
She is the living icon of india
Her voice such an angelic, especially Munbe Vaa
Shreya ghoshal is intelligent but inhumanity girl
I just love her voice. I get the remembrance of Swarnalatha's voice.
According to me, She is An amazing singer. I Wish that at least in the next generation she should be born as my sister. Sis! You Rocks every time.
85 Comments
6
KS Chithra
K.S. chithra Crossing genres from classical to musical theatre to pop and beyond. "Chithra is undoubtedly THE greatest singer of all time. Her voice is so diverse! The ultimate Angel of Music! Chithra's vocal tone is unrivaled in beauty. Her passionate and insightful interpretations in all types of music (including classical, jazz, musicals, folk, pop, and classical crossover) transport the listener into a dreamscape of intoxicating beauty and have won her the most devoted fanbase imaginable. She is officially the biggest selling soprano in human history and beloved by those whose hearts are ravished by the unique voice of the Angel of Music. Chithra is the no. 1 singer of all time. The rest aren't fit to lace her boots. She has the most beautiful voice in the whole world! I have never in my life heard a voice as wonderful as hers. How many singers can boast a 3 decade career that's still going strong and is able to sing anything from classical to musical theatre to pop with ...more
Voice like a flute
She is melody queen in south India. His rendering is very good. Apart from the singing her humble and dedicated her work and kindness is the high quality of her character. I wish she would singing many more more years and blessing
Good
61 Comments
7
P.Suseela
The only singer to rule first all south indian cinema industry. Greatest anf fit to occupy first position.
She is one of the greatest singer I have ever seen
She is the sweetest of all
Great singer
9 Comments
8
Gantasala
Unmatchable. Million centuries ahead of others.
World number 1 singer hat's off
Bff
He is the greatest ever playback singer born - versatile music director and playback singer, what ever he sang was just perfect. A voice which had good depth and good range extending to 3 octaves. Ruled a film industry for nearly 3 decades for his entire life without any competition due to his genius skills and melodious voice. Passed away in 1974 but still enjoys huge popularity. Many of his statutes have been installed in Andhra pradesh, No other cine singer enjoys such popularity after 37 years of his passing away.
35 Comments
9
TM Sowntharajan
Amazing singer of India...
Any types of songs are fully safe in the hands of TMS. The most versatile singer in India from pure Carnatic, semi classical, emotional, melancholy, romantic, peppy, comical, melody and what not?.He had unique voice which was adoptable to any singer.He should be the number one top singer in Asia.The BBC radio Director commented that he was Asia number one singer.
T M S is the best & most versatile singer ever produced in South India

M H Parameshwara (Shiva), Delhi
Well said! He was the most versatile singer in Tamil industry. Even born in a sourashtra family, he pronounces Tamil excellently. Hats off to the legendary singer!
11 Comments
10
Sadhana Sargam
Her voice most suits with the legendary versatile singer Hariharan...
This combination has been working with the greatest duet songs for last 21 years consecutively...
This is the best duet combination ever...
All the songs are prove to be super hits...
They create magic!
She should be ranking first aptly!
She is the only North Indian singer who has got a National award for a Tamil song. She had dominated the South India from late 90's to mid 2000's.
All of her songs are hits...
5 Comments
The Contenders
11
Vijay Prakash
His voice is very base I like it
Super singer in india
His voice is amazing
Out standing
31 Comments
12
Vani Jayaram
Clear Voice with good expressions
Vani Amma is melody queen
She is a versatile singer and has perfect diction.
The way she sings the ending of each line it just goes straight into heart
13 Comments
13
Karthik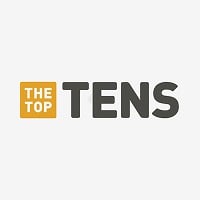 Murali Karthikeyan Muthuraman (born 13 September 1960), best known by stage name Karthik, is an Indian film actor, playback singer and politician. He is the son of actor R. Muthuraman. He has also appeared in some Telugu films. Karthik has been the recipient of the Tamil Nadu State Film Awards and the ...read more.
He is one of the Childs of Music. Ever Voice of his Youthness and Magical Vocal. The Awesome singing Machine simply. His Singing range is Unbelievable and Mind blowing performer.
KARTHIKS SOUND WAS NEW GENERATIONS SOUND, HE IS ABSOLUTELY MARVELOUS SINGER, AND HIS SINGING STYLE IS SUPERB, VERY VERY MELODIOUS VOICE OF KARTHIK

My boss
I love his voice. His voice is such a perfect and unique one. He also sings with great feeling.
26 Comments
14
PB Srinivasan
He is legendry singer all time
Pbs is an all yime great melody king
SRI P B SREENIVAS WAS BEST SINGER UNFORTUNATELY DID NOT GET NATIONAL AWARD HIS VOICE MOST POPULAR IN SINGING SANSKRIT SLOOKS THAN ANY OTHER SINGER IN India
15
Swarnalatha
Super
Unique voice
If any God is for voice, then it will be she.
She is a unique voice. Very high quality voice. She is humming queen of India. Well talented singer in India. She got one song three awards, poralle ponnuthai song - she won state award, National award and Kalaimamani award.
25 Comments
16
P. Jayachandran
Great singer who was sidelined by other great
Singer who sing with perfect feel
He is the melody King of the South...Such a refreshing voice
He is a great singer no doubt of that
8 Comments
17
Chinmayi
Super I love your voice
Nice voice very soulful
Shes one of the best sngr in south
She have a magic in her voice!
20 Comments
18
Nithyasree Mahadevan
She is the only woman can able to song karnatic type songs flawlessly I guess. , I feel actually melting somewhere while listening to her. Thank you
Gods gift voice
Excellent karnatic singer... She is a best karnatic singer and very nice voice..
"KANNODU KANBATHELLEM"-CLASSIC, HIGH PITCH, WESTERTN & MELODY-- EVERYTHING THERE--- PHILIP, ADYAR
19
Unni Krishnan
My favorite singer
He have a awesome voice and am really fell down for his involvement in music, and also he is really a good hearted and good human being am really lucky to have him as my music teacher am really liked songs of you sung
Thanks sir thanks a lot
He owned a wonderful voice
He is the best singer
he is the legendry singer
9 Comments
20
Rajesh Krishnan
Very melody voice
I like his voice because he is all rounder
Your voice like spb sir voice...and over 3500 songs in kannada first singer rajesh sir
Superb voice, awesome figure, fantastic singing,
56 Comments
21
Sujatha
Super singer
Beautiful voice
She has very sweet voice. She is undoubtedly the best in 1990 to 2010 in Tamil, Malayalam and Telugu. She has recorded more songs in Hindi films also... Great singer

Sujatha needs to be in top 10. One of greatest playback singer in south India.

Sujatha completed more than 35 years in her carrier... Hats off... - BAIJUMICHAEL
She has very sweet voice. She is undoubtly the best only after K S chithra in 90's and 2000's in Tamil, Malayalam and Telugu. She has recorded more songs any other singer except K S chithra in these 3 languages
19 Comments
22
Rajkumar
Annavru, the greatest talent & personality in Indian cinema. He acted & sung only in Kannada movies. That's the reason less people's know him I guess. Apart from singing & acting he was a great yoga practitioner. Miss u sir...
First Superstar actor cum Singer to have won a National award for his singing.
The unique actor in the world who could sing in almost all his own movies
Fantastic singer. Could sing all genres. Filled songs with lots of emotions.
13 Comments
23
Ilaiyaraaja
His voice is also good
HE IS A MUSIC DIRECTOR don't PUT IN THE LIST SINGERS OK
24
Saindhavi
Her voice is superb. Her voice is equal to Harini's Voice.
She is superb in singing. Her voice is like cuckoo. Let she be successful in this generation as well as in next generation. Continue to Rock Saindhavi.
Saindhavi is have lovely voice!
Hi saindhavi mam I your voice so much. It is touching my heart
Congratulation to become great and best ever play back singer. Ag, asmp your lovely fans.
3 Comments
25
LR Eswari
Greate singer..Her style and way she sings no one can touch
Awesome singer from Old songs to Latest songs. She maintains her voice even at older age.
So many yungstars singing to emitted the voice of famous singers except LR ESWARI VOICE nobody was able to touch her voice till now I pray god to give live long life.
No one has voice like LR Eswari
2 Comments
26
Harini
She is just a queen of voice and thanks for the most amazing songs delivered to us. And also thank Mr. AR'ji to introduced at her age of 13 to the industry...
Her duet songs with Hariji are super hits...
She has a mesmerising voice. Her first song... In movies.. Ie nila kaigirathu will be marked in history as an evergreen. Simply inbeatable... And I simply fall in love with this song monggil thottam from Kadal jz for her voice
27
Naresh Iyer
I wish god to give and flower his blessings on you my dear friend my wish is friend you do wonders in your life and fly in the haven of music because you know my friend is not easy to make people to happy I think god feel proud of you and you will be the inspression thank you dear
Has a great involvement in his singing...
Superb singer ever
HE IS MELODY KING OF SOUTH
1 Comment
28
Pragathi Guruprasad
Has mesmerizing voice sang in Osaka osaka song from Vanakam Chennai
She is sch a good singer
It is nice to say pragathi's song
Make us fell pleasant
Keep rocking pragathi!
29
Vijay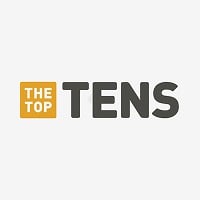 Joseph Vijay, better known mononymously as Vijay, is an Indian film actor and playback singer who works in Tamil cinema and his films dubbed into Telugu, Hindi, Malayalam and Mandarin Chinese. He is one of the highest paid actors in Tamil cinema.
Not a proffesional singer
but a singer who has won many hearts
Semma aaa singer
Mass
You are my best hero and your voice is good
15 Comments
30
Anuradha Paudwal
I like anuradha padwal song
I like your songs so please come to Silanka.
I like to much mem songs I pra god mem letbe happy
31
Geetha Madhuri
Her voice is so cute
Super voice
The best soul...with the best voice
She is sweetest
7 Comments
32
Anirudh Ravichander
He is one of the musical killer in tamil industry
Vera level Singer...
I love his voice
I have nil content to say about music with me,but his songs, vocal, composition and the melody, crunch and rawness he brings out is ANIRUDH. Appearing SIMPLE but sounds AMPLE.
12 Comments
33
Yuvan Shankar Raja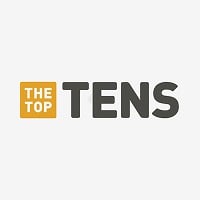 Yuvan Shankar Raja is an Indian singer-songwriter, film score and soundtrack composer, and occasional lyricist from Chennai, Tamil Nadu.
Deivam is always number 1 Yuvan is most marvelous singer & music director
Marvelous singer! I'm an addict 2 his voice...
The greatest singer in Tamil cinema.. All time
The greatest talented singer
3 Comments
34
M. S. Subbulakshmi
How is it that an eminent singer of Indian Carnatic Music and the first musician to get the Bharat Ratna, not in the top 10? The Ignorance of people these days is simply pathetic.
35
Vijay Yesudas
HE RULES THE TIME WITH HIS MELODY VOICE HATS OFF TO YOU SIR
HE HAS BEEN WORTHED MORE BY HIS' MALARE' SONG
36
Shankar Mahadevan
Such a top class singer in tamil
I like sir
37
Mano
Very talented singer
Very wonderful swinger
He is a super singer
Excellent singer. I think he is top5 male singers in 1980
1 Comment
38
Revanth
The best person
Rock star and spicy singer
Superb singer
Good singer
39
Sunitha Upadrashta
Great and humble singer
Queen of female singers
She is Top singer
Very good singer
3 Comments
40
Shweta Mohan
U r an awesome singer
Currently the best singer in industry.
She is a very best singer
Crystal clear voice of your song
1 Comment
41 Sumangali
42
Devi Sri Prasad
Awesome singer
Only rock that's all
Best singer
D S P is is top 1 singer his all songs is rock,
and hitt
43
Anuradha Sriram
I like the singer
Anuradha aunty is just awesome.
She has unique voice after swarnalatha mam
She is a very goog singer in Tamil playback industry. I like her song'karupputhan ennakku pudicha kalaru from vetrikodikattu'.
44
Sonu Nigam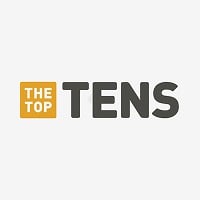 Sonu Nigam is an Indian playback singer, live performer, host and actor. He sings in Hindi and Kannada language films.
45
Unni Menon
This is not the right place for him
Pudhu vellai malai is best of all songs I have heard. My vote goes to unnimenon sir
46
M. G. Sreekumar
After yesudas... He is the second singer in malayalam industry..
The "ace" singer
Great singer I love him
GREAT SINGER IN MALAYALAM
47
S. P. Balasubrahmanyam
Sir I love your voice you are the best singer in the world
No idea who has prepared this list because few of the greats from yester years are forgotten.
48
Suchithra
Love her way of singing...
Love her Voice..
49
Anjana Sowmya
She has excellent voice, her voice is like swarnalatha
Her voice is like swarnalatha amma. So u try to sing like her voice.
She has diff voice like janaki ji
50
Vineeth Sreenivasan
His sings lovely songs...
PSearch List
Related Lists

Best Male South Indian Singers

Top Ten South Indian Movies

Top Ten South Indian Action Heroes

Best Looking South Indian Actresses
List StatsUpdated 13 Oct 2016
5,000 votes
83 listings
8 years, 179 days old

Top Remixes (11)

1. Karthik
2. Shreya Ghoshal
3. KS Chithra
Shalom
1. SP Balasubramaniam
2. KJ Yesudas
3. S.Janaki
Alexvinpaul
1. S.Janaki
2. Vani Jayaram
3. SP Balasubramaniam
guhang66
View All 11
Error Reporting
See a factual error in these listings? Report it
here
.