Top Ten Spider/Part Spider Mythical Creatures
XxDarkStorm_PhoenixMothxX
So, you think real life spiders are scary enough (or cool enough in case you love spiders like me)? Well, check these mythical spiders out!
The Top Ten
1
Jorõgumo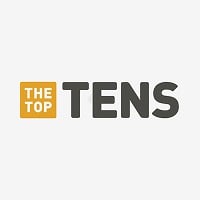 Holy crap please don't tell me this was the spider I swatted last night - TwilightKitsune
Jorõgumo is a spider that can turn into a beautiful woman from the Japanese mythology. She looks for a house with a lonely man inside, plays a biwa to distract him, and cover him with webs and devours him alive while he's distracted - XxDarkStorm_PhoenixMothxX
V 2 Comments
2
Arachne
You can already tell that she's a spider from her name (sounds similar to "Arachnida" which is a class spiders belong to. Well, the word "Arachnida" comes from her name). Arachne was once mortal, but she was transformed into a spider by Athena after she challenged the Goddess of wisdom and crafts to a weaving challenge - XxDarkStorm_PhoenixMothxX
4
Anansi
Anansi is a creature from the African culture. He's depicted in many ways: a regular spider, a spider with clothes, or a man with spider legs - XxDarkStorm_PhoenixMothxX
5
Ai Apaec
Ai Apaec is the chief deity of the Mochica culture. He's depicted as a spider-like creature with a human face and jaguar fangs - XxDarkStorm_PhoenixMothxX
6
Iktomi
Iktomi is a spider-trickster spirit from the Lakotan mythology and is a culture hero for Lakotan people - XxDarkStorm_PhoenixMothxX
7
Areop-Enap
Areop-Enap is a creature who played a major role in the creation of the world according to the Nauruan mythology - XxDarkStorm_PhoenixMothxX
8
Spider Grandmother
Spider Grandmother is an important creation figure in the mythology of many Native American cultures - XxDarkStorm_PhoenixMothxX
9
Uttu
Not to be confused with Utu, the solar deity. Uttu is the Goddess of weaving and clothing from the Sumerian mythology - XxDarkStorm_PhoenixMothxX
10
J'ba Fofi
J'ba Fofi is a cryptozoological creature said to exist in Congo - XxDarkStorm_PhoenixMothxX
BAdd New Item
Recommended Lists
Related Lists

Top Ten Feline/Part Feline Mythical Creatures

Top Ten Horse/Part Horse Mythical Creatures

Top Ten Canine/Part Canine Mythical Creatures
Top Ten Snake/Part Snake Mythical Creatures
List Stats
10 listings
1 year, 54 days old

Top Remixes
1. Arachne
2. Jorõgumo
3. Tsuchigumo
XxDarkStorm_PhoenixMothxX
Posts
Error Reporting
See a factual error in these listings? Report it
here
.