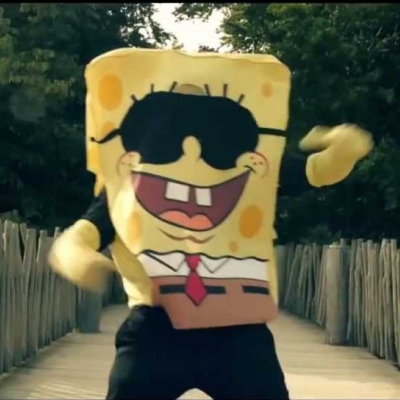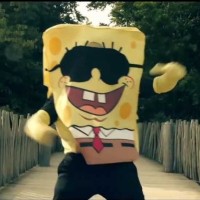 +
SpongeBOZZ
Dimitri Chpakov, better known by his stage names SpongeBozz and Sun Diego, is a German rapper of Russian descent born on March 17th, 1989.
Before becoming SpongeBozz, Chpakov was known under the pseudonym Sun Diego. He was a collaborator and friend of Kollegah, as well as a part of the rap crew Moneyrain. Even though many critics complimented Chpakov's doubletime rapping and rhymes, he was frequently panned for his sung choruses, his use of autotune and his feminine attitude despite his thug inspired lyrics. He was widely regarded a wack MC at that moment, and suddenly vanished from the German rap scene when his friendship with Kollegah ended in 2012.
SpongeBozz, a costumed rapper whose identity was unknown back then, rose to fame in German speaking countries through YouTube, where he won the popular video battle rap tournament JuliensBlogBattle in 2013. His 2015 debut album, "Planktonweed Tape", immediately topped the German and Austrian charts, establishing him further in the German rap scene. SpongeBozz is praised for his unusually complex, multisyllabic rhyming schemes and is regarded as one of Germany's fastest doubletime rappers. His trademark is a cartoonish yet aggressive vocal delivery, with his lyrical content involving around typical gangster rap topics like drug trafficking and violence, but mixing them with kids show elements, creating a crazy and deranged atmosphere. His signature songs are the controversial "ACAB" and the epic autobiographical "Started From the Bottom". His arguably most famous musical output is the "JBB 2014 King Finale", where he defended his title against the 2014 JBB winner Gio using a 34 minute long music video combining six tracks aimed at Gio, which caused him to give up.
He also became the arch enemy of Kollegah, and also has many feuds with other rappers.
After years of rumors, SpongeBozz publically revealed to be Sun Diego in 2017. He now performs both in costume and as himself, still under the pseudonym SpongeBozz. In the same year, he released his sophomore album "Started From the Bottom / Krabbenkoke Tape", which is devided into two discs, one containing more personal songs performed as Sun Diego, and one featuring his stage persona SpongeBozz.
SpongeBozz was officially awarded the honorific title "God of Battle" by JBB host JuliensBlog, which has since been used by fans of internet rap battles to describe him.
Version History:
Lists Featuring SpongeBOZZ
Related Lists