Top Ten Greatest Sports Countries
fuadmondeo
The Contenders: Page 2
21
Netherlands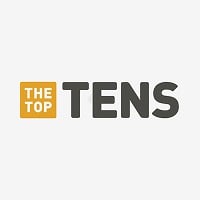 Always been one of the best countries in terms of sports. It is a small nation but has won loads of medals and prizes. If all countries were the same size then you'd see who really would be the best.
Great football history and a solid sporting mentality for a relatively small nation. Should be higher ranked.
Everyone in the Netherlands does play at least one sports
They are the best
V 12 Comments
22
South Africa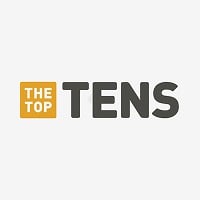 South Africa, officially the Republic of South Africa, is the southernmost sovereign state in Africa. It is bounded on the south by 2,798 kilometers of coastline of Southern Africa stretching along the South Atlantic and Indian Oceans, on the north by the neighbouring countries of Namibia, Botswana ...read more.
Soccer, Cricket, Rugby, Swimming, Gymnastics you name it all South Africa participate in everything and they're the most active sporting country in Africa. Deserve a spot in the top 10
Second in the world in rugby, first in the second biggest sport in the world (cricket), swimming, gymnastics... South Africa live and breathe rugby. One of the strongest sport nations in the world
We have had owner struggles and I believe we are getting there as a nation. May the Lord bless you.
Deserves top 10
V 18 Comments
23
Croatia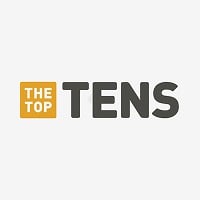 Croatia, officially the Republic of Croatia , is a sovereign state at the crossroads of Central Europe, Southeast Europe, and the Mediterranean . Its capital city is Zagreb . It is a member of the European Union . During the Cold War it was part of Yugoslavia .
This country has the best sports in the planet Croatia beat Mexico on May 27 This country plays better than Mexico. VIVA Croatia!
Nine Olympic medals 4 million people
Yep one of the best no doubt.
Croatia has a population of just about 4.5 million People, but it has still produced some of the best and most famous sportspeople. Even though the country has been particularly successful in team sports, in which you need several good athletes to make up a team which might win one medal, whereas in some other sports one good athlete might even win several medals, Croatia has won many Olympic medals relative to its population.
And many athletes belong to the greatest in their respective sport, like Blanka Vlasic, Janica Kostelic, Toni Kukoc, Ivano Balic, Sandra Perkovic, Luka Modric.
V 2 Comments
24
Norway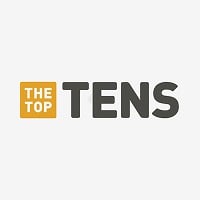 Norway, officially the Kingdom of Norway, is a sovereign and unitary monarchy whose territory comprises the western portion of the Scandinavian Peninsula plus the island Jan Mayen and the archipelago of Svalbard.
Norway is the #1 in winter sports by a giant margin. I think this gives them a good reason to be in the top 10! There are also a lot of talent I'm Norway outside of winter sports, just look at women's handball (which is the only relevant handball) results of the last years!
Are you sure Osama was born in Norway and by the way I as a Muslim do not support bin laden (just to correct your information)
This country is getting taken over by Muslims and Osama bin laden was born in Norway no joke, they are currently supporting Isis behind the scenes and doing the beheadings in there country
Winter sports, handball, chess, acrobatics, fencing, bike race.. Just to mention a few. And that's really impressive, because there are only 5 million norwegians in the world.
V 4 Comments
25
Colombia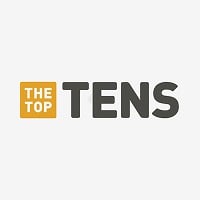 Colombia, officially the Republic of Colombia, is a country situated in the northwest of South America, bordered to the northwest by Panama; to the east by Venezuela and Brazil; to the south by Ecuador and Peru; and it shares maritime limits with Costa Rica, Nicaragua, Honduras, Jamaica, Dominican Republic ...read more.
Should be higher just for the great soccer team of the 90s and Carlos valderamas hair.
Colombia is World leader in speed roller blading, practically undefeated world champions for nearly 15 years.
Also in cycling; Mariana Pajon BMX gold at London 2012, Rigoberto Uran Silver in road cycling London 2012, Nairo Quintana king of the mountains and winner of the Giro d'Italia.
Watch out for weight lifting, another sport where Colombian dominance is being expected.
26
Philippines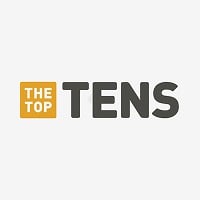 The Philippines was established in March 16, 1521 and named in honor of a Spanish King whose name is King Philip of Spain II. It is located at Asia, specifically at Southeast Asia. The capital is Manila. 89% of the people there currently are native, while 11% of people there are foreigners.
Filipino's have the pride, belief, and skill when playing sports. They have a good time especially with basketball (basketball player myself) and boxing because MANNY all the Way! They aren't the best in the world but they are good enough to make it to one of the most athletic countries list.
If the Philippines are 24th best at sport in the world tell me when they made it to a World Cup or starred at either olympics. I would go as far as saying they are completely hopeless at sport, other than pacqiaou who is world class.
Yes the people here are super duper talented vote for the Philippines but know this,I'm from India
Top 7 greatest bowler:Paeng Nepomuceno top 4 greatest boxer:Manny Pacquiao top 3 pool player:Efren Reyes TOP 4 greatest boxer:Nonito Donaire top 5 greatest pool player:Francisco Bustamante top 6 greatest runner:Lydia De Vega. Carlos Loyzaga helped the Philippines to win the bronze medal in the world FIFA Championship in just 6ft3 in the 1950s and the 1960s era top 58 greatest chess player: Eugene Torre top 55 greatest boxer:Gabriel "Flash" Elorde w
V 4 Comments
27
Argentina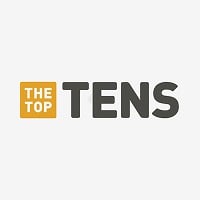 Argentina, officially the Argentine Republic, is a federal republic located in southeastern South America.
I'm English and Argentina should be higher than this, great sporting nation at football, golf, rugby, formula 1.
I am still happy with the result though.
Vamos Argentina! Go Argentina!
messi
Argentina have shown to obviously be a higher ranking than this. Fourth best in rugby (mens). Second best in football after Belgium (mens). One of the best in mens hockey and the women are arguably the best in the world. plus our basketball side is one of the best (mens). Argentina is good at all the big sports. Not small ones like Olympic sports. And we are decent in some Olympic sports too. Argentina deserve a higher ranking.
28
Poland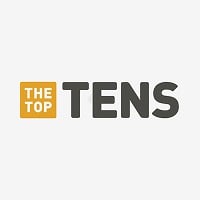 Poland, officially the Republic of Poland, is a country in Central Europe, bordered by Germany to the west; the Czech Republic and Slovakia to the south; Ukraine and Belarus to the east; and the Baltic Sea, Kaliningrad Oblast (a Russian exclave) and Lithuania to the north .
Volleyball champions as well as they're one of the top teams in football and handball
Agreed great in athletics too
29
Kenya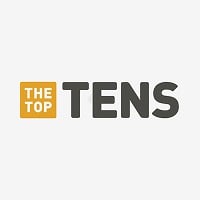 Kenya, officially the Republic of Kenya, is a country in Africa and a founding member of the East African Community.
Great athletes at middle and long distance, bit of a one trick pony though.
I agree it should be in top 10
Should be top ten
Definitely Kenya is among the best countries in sports it should actually be among the top 10 n not top 20 in athletics it the best.in the 2015 iaaf sports held in China.Kenya was the leading country in the world.beating United States,britain and Russia etc.
V 3 Comments
30
Greece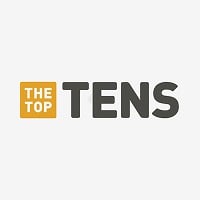 Greece, officially the Hellenic Republic, also known since ancient times as Hellas is a country located in southeastern Europe.
Greece deserve the most votes because in men they are 5th In basketball, 10th in football,8th in water polo and 10th in polo and in women 3 rd in Water polo and 5th in polo. They have a good past present and future
They are an all round sporting nation
Are an all rounding sporting nation
Lefteris Petrounias (gymnastics-Olympic, World and European Champion), Spyros Gianniotis (marathon swimming-World Champion and Olympic silver medalist), Katerina Stefanidi (pole vault-Olympic and European Champion), Mike Zambidis (kick-boxing-World Champion), Ilias Iliadis (judo-Olympic gold and silver medalist, World Champion), Yiannis Antetokounmpo (basketball, one of the best NBA players), Katerina Nikolaidou (rowing-European Champion, 2nd in World Championship), Michalis Papastathopoulos (football, one of the best defenders in Europe, plays for Dortmund), Kostas Manolas (football, one of the best defendrs in Europe, plays for Roma), Anna Korakaki (shooting-Olympic gold and silver medalist, European Champion)...also, one of the best basketball teams in Europe and worldwide (twice European Champions, runners-up at World Championship), one of the best water-polo teams (men and women) worldwide (Women World Champions and Olympics bronze medalists, men twice World Championship silver ...more
V 3 Comments
31
Iran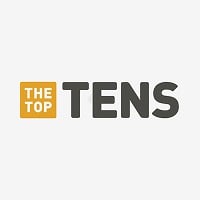 Iran, also known as Persia, officially the Islamic Republic of Iran, is a sovereign state in Western Asia.
Strongest country in asian weightlifting.
Iran is the best in Asia
Wrestling,football,voleyball and..
32
Slovenia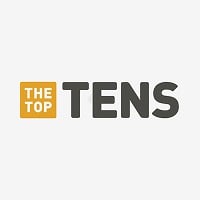 Slovenia, officially the Republic of Slovenia, is a nation state in southern Central Europe, located at the crossroads of main European cultural and trade routes.
If Slovenia is awesome at football I am a father to two dolphins
Must be on fifth place
Just check Slovenian results in winter sport in last seasons, but also in summer sports Slovenia is awesome compared with population of 2 million inhabitants.
Europeam vice vollyball champion 2015
V 3 Comments
33
Czech Republic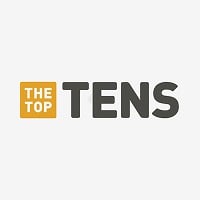 Czechia, officially the Czech Republic, is a nation state in Central Europe bordered by Germany to the west, Austria to the south, Slovakia to the east and Poland to the northeast.
We hve good people at each sport
34
Turkey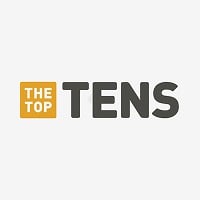 Turkey was established on October 29th, 1923. It is located in Westernmost Asia or Southeastern Europe. ...read more.
Turkey is the best!
Finished 3rd in world cup 2002 in football
35
Finland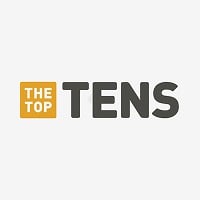 Finland does the best based on their small population other countries have more medals but they also have 100 times the population
ok
Ice Hockey : 2 World champion titles
Bandy : 1 World champion title
Good ski team : Sotshi olympics 1 gold metal 2 silver
Biathlon ski : Kaisa mäkäräinen and Mari Laukkanen
Football : Sami Hyypiä, Jari Litmanen and Jussi Jääskleläinen
Basketball and volleyball has good future. Just won floorball World championships.
Also Finnish athletic legends like Paavo Nurmi, also called "Lentävä suomalainen" which means "flying Finn" and Lasse Viren. Javelin and swimming are bringing lot of victory to Finland
Wrestling, boxing, Golf and Tennis. All of them has one famous Finn. Any questions?
36
Hungary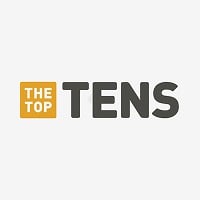 Hungary is a sovereign state in Europe. It is situated in the Carpathian Basin and is bordered by Slovakia to the north, Romania to the east, Serbia to the south, Croatia to the southwest, Slovenia to the west, Austria to the northwest, and Ukraine to the northeast.
Won three football Olympic cups and excellent team at water polo
Always does superbly despite coming from a pool of 10 million
37
Denmark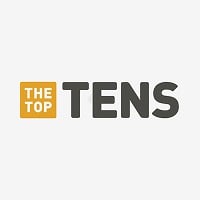 Denmark is a Scandinavian country in Europe. The southernmost of the Nordic countries, it is south-west of Sweden and south of Norway, and bordered to the south by Germany.
Denmark for the win!
Denmark rules
Denmark is top
it's pro
39
Portugal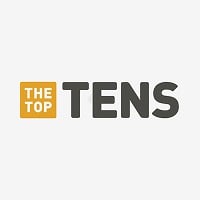 Portugal, officially the Portuguese Republic, is a country on the Iberian Peninsula, in Southwestern Europe.
V 3 Comments
40
Azerbaijan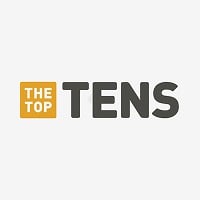 Azerbaijan, officially the Republic of Azerbaijan, is a country in the Transcaucasian region, situated at the crossroads of Southwest Asia and Southeastern Europe.
Have won the Boxing Tournament in First European Games
PSearch List
Recommended Lists
Related Lists

Best Countries in the World

Countries with the Best Food

Countries With the Best National Anthems

Most Dangerous Sports

Countries With the Hottest Girls
List Stats
4,000 votes
82 listings
3 years, 358 days old

Top Remixes (7)

1. United States of America
2. Great Britain
3. Australia

EpicJake

1. New Zealand
2. South Africa
3. United States of America

brendon10

1. United States of America
2. Spain
3. Brazil

trazel
View All 7
Posts
Error Reporting
See a factual error in these listings? Report it
here
.