Top 10 Sports Dynasties That Never Were
BUETBU91
The Top Ten
1
2012-2019 Oklahoma City Thunder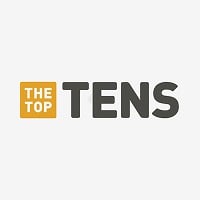 When the Thunder lost in the 2012 Finals to the Heat, we all thought it was only the beginning for them. "They'll definitely be back. Don't feel bad for them" we all said. Turns out that Finals loss was their peak. I would feel bad for them but this is the same franchise that screwed over a great basketball town in Seattle for no real good reason. They deserved this catastrophic failure. - phillysports
Three future MVPs, three trips to the conference finals, one trip to the NBA Finals. Yet, Oklahoma City was not able to bring a championship. The losses of Harden, Durant, and now Westbrook, have officially proclaimed them as a dynasty that never was. - BUETBU91
Sport dynasties that were never...? - Ananya
No the title is correct. These were teams that had great runs to become successful in sports that would make them a dynasty. But, people don't see them as that because they didn't either any titles or more than they should. - BUETBU91
3 future hall of farmers and a bunch of good role player and they still couldn't get it done. - 2storm
V 2 Comments
2
1990-1993 Buffalo Bills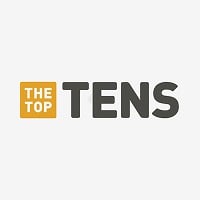 I have always felt an enormous amount of sympathy for the Bills. They're a small market team that had four straight opportunities to achieve immortality but they came up short all four times. This was such a great team filled with very likable players. A real shame that they couldn't win the big one. - phillysports
The Buffalo Bills reached four Super Bowls in a row and lost each time. Even though they went 0-4, their resilience and ability to return and not quit has to be commended and respected. - BUETBU91
You kinda have to feel bad for them the fact that they lost 4 Super Bowls in a row is insane. They were a Norwood field goal away from winning one of the games. - Randomator
It's so funny to watch the expressions on the bills faces as Norwood misses the field goal
V 3 Comments
3
1995-2001 Cleveland Indians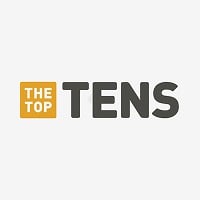 Cleveland had two chances to win the World Series in the 90's. While 95 saw them lose to the Braves, they were unable to get by the Florida Marlins in 1997 after being three outs away from victory. To make matters worse, they Yankees dynasty came to life. - BUETBU91
Definitely no. 1. As good as Westbrook is he can't win no matter what if he is the leader. This team had the best all time single season percentage. And yet they STILL couldn't
. - GeneralJP
4
1992-1996 Orlando Magic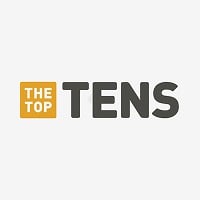 Shaq, Penny, and the rest of the Magic appeared ready to reach the level of dynasty talk for Orlando. But from 1994-1996, the Magic were eliminated by way of a sweep in the playoffs. The hardest loss was in 1995 when the defending champion Rockets swept them to repeat as champions. By the end of 1996, Shaq was a Laker and Penny's career would take a downhill turn. - BUETBU91
The breakup of this core could have easily been avoided if Orlando didn't blatantly disrespect Shaq and paid him what he deserved to be paid. - phillysports
They still would've needed a replacement for the broken down Penny Hardaway. - RobertWisdom
5
1995-2001 Seattle Mariners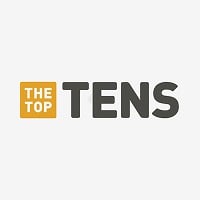 Not to mention having (during that period but not the same time) Randy Johnson, Alex Rodriguez, and Ichiro Suzuki. - GeneralJP
Similar to the Indians the Mariners won 113 games, loss 3-1 to the Yankees in the first round. - GeneralJP
The Mariners had the best player of the 1990's in Ken Griffey Jr. They reached to two ALCS series. Yet, they wouldn't play in the World Series. This would include a 2001 team that won 116 games and still lost in the playoffs. - BUETBU91
This is by far the number 1 they had 6 hall of famers that could have played together Johnson, Moyer, Martinez, AROD, Griffey and ichiro. no team like that has ever been assembled
6
1969-1978 Minnesota Vikings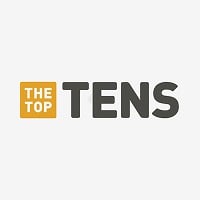 Before the Buffalo Bills lost four Super Bowls, there were the Minnesota Vikings. In a ten-year span, they dominated the NFL competition with a fierce defensive line and incredible mobility from Fran Tarkenton. However, they fell in four Super Bowls. Perhaps it was because the weather was warmer when they appeared in each one. - BUETBU91
With all the talent and fantastic seasons that the Vikings have had over the years, they should definitely have at least a couple Super Bowls by now. The fact that they don't is mind boggling. They are probably the most successful sports franchise in North America that hasn't won a championship. - phillysports
Lost 4/4 of the Super Bowls they entered during that period. - GeneralJP
The Minnesota Vikings lost the opportunity to play the Super Bowl LII in their own stadium on 2018. Instead, Philadelphia Eagles won against New England Patriots.
V 1 Comment
7
1986-1989 Houston Rockets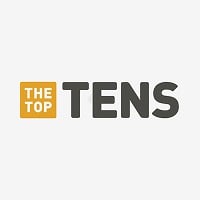 The Rockets had upset the defending champion Lakers in 1986 to reach the NBA Finals. While they would lose to the dominant Celtics in six games, their future was bright, especially with the twin towers of Hakeem Olajuwon and Ralph Sampson. But, injuries and drug-related suspensions ended all hopes of a title run in the next few seasons. It wouldn't be until 1994 when Houston finally won a title. - BUETBU91
8
1995-2000 Philadelphia Flyers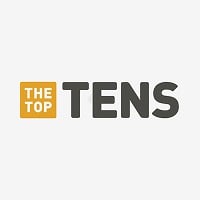 The Flyers had the Legion of Doom line led by captain Eric Lindros during this period and had produced championship-caliber contenders in a span of six years. Yet, they managed one Stanley Cup Finals appearance in 1997 losing in four straight to the Red Wings. - BUETBU91
The duo of Lindros and LeClair was great but in 97, no one who came out of the East was beating the Red Wings. Detroit finally vanquished their Colorado foes and nothing was stopping them when they reached the Finals. We were unfortunately the ones that got in their way. - phillysports
9
2004-2006 Phoenix Suns
Go suns anyway - Zombieworldcomix
10
1907-1909 Detroit Tigers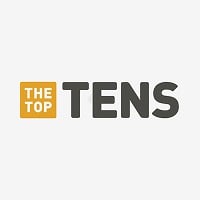 The earliest on this list - BorisRule
Detroit made it to three straight World Series in the late 1900's decade. But each time, they failed to give Ty Cobb a championship losing twice to the Cubs and once to the Pirates. - BUETBU91
Ty Cobb, though... - GeneralJP
The Contenders
11 1996-1998 Utah Jazz
12
1990-1992 Pittsburgh Pirates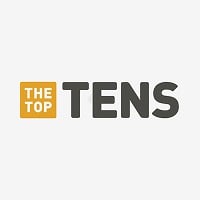 That loss to the Braves in 1992 caused the franchise to become arguably the worst team in the major leagues for the next two decades. - phillysports
Pittsburgh had three chances to reach the World Series in between 1990-1992. But they would lose each time in the NLCS. Twice, they played in a winner-take-all Game 7 and twice they lost, including a heartbreaking 1992 finish. - BUETBU91
13
1986-2011 Virginia Tech
Never was much above average and never ranked #1 in the polls - NBDFRAGGERS
14
2009-2018 Alabama Crimson Tide
They should've won every year but they lost to Clemson
15
2017-2018 Cleveland Cavaliers
This is just one season. Lol. - RobertWisdom
16
2010-2012 Green Bay Packers
In a way, this team could have had an Aaron Rodgers dynasty with all the talent they had in this span. They actually had a modern offense and a great defense. Unfortunately, after Nick Collins' injury, the defense was never the same. People started leaving and getting older, and the chances just fell apart. Oh, what it could have been. - PackFan2005
17
2012-2018 Washington Nationals
They potentially wasted a once in a generation talent in Bryce Harper. Good job Nationals - Randomator
18 2008-2013 Boston Celtics
19
2010-2014 Oregon Ducks
Go Ducks anyways - snoopykat
20
2011-2014 Detroit Tigers
They had all the talent to get a World Series yet in their last two appearances in 2006/2012 they were a COMBINED 1-8 in the fall classic - Randomator
21
2012-2013 Los Angeles Lakers
This is one season. One season doesn't qualify as a dynasty. - RobertWisdom
22 1973-1977 Los Angeles Rams
23 2012-2016 Baltimore Orioles
24 2012-2018 Notre Dame Fighting Irish
25
2010-2019 Kansas Jayhawks Basketball
The Jayhawks could have been a dynasty in the 2010s especially with all the talent they have had but they either collapsed early on in the tournament or failed to get over the hump. They lost to Northern Iowa(2nd round),VCU (elite 8), Kentucky( National championship), Michigan (sweet 16) Stanford (second round) Wichita State (second round),Villanova(elite 8),Oregon (elite 8), Villanova (again) (Final Four) and Auburn (second round) you could make the argument for them to win the National Championship in at least 4 of those years - Randomator
26 2017-2018 UCF Knights Football
27 2015-2018 Oklahoma Sooners Football
28 2015-2018 Ohio State Buckeyes Football
29 1989-2018 Kansas State Wildcats Football
30 2001-2018 Georgia Bulldogs Football
31
2008-2013 Vancouver Canucks
This was the period where the Canucks had the Sedin twins at their peak, a Luongo-Schneider platoon in the net, Kevin Bieksa, Ryan Kesler, Alex Edler. The 2011 team may have been one of the best to ever skate, and they just couldn't win it in Game 7. This, and the choking in 2012 as well as 2013, kinda lead to the downfall period after that. At least the Canucks are going to be on the rise soon.
32 2004-2009 Detroit Pistons
33 2007-2012 Tampa Bay Rays
34 2006-2013 Detroit Tigers
35 1993-1996 Phoenix Suns
36 1976-1978 Kansas City Royals
37 1999-2002 St. Louis Rams
38 2014-2018 Cleveland Cavaliers
39 2011-2017 Los Angeles Clippers
40 1991-2005 Atlanta Braves
41 1988-1992 Oakland A's
BAdd New Item
Related Lists

Top 10 Sports Teams with the Greatest Dynasties
Top 10 Missed Dynasties in NBA History
Top Ten Best Chinese Dynasties
Best NFL Dynasties
List Stats
41 listings
12 days old

Top Remixes
1. 1995-2001 Cleveland Indians
2. 1990-1993 Buffalo Bills
3. 2012-2019 Oklahoma City Thunder
htoutlaws2012
1. 2012-2019 Oklahoma City Thunder
2. 1995-2001 Cleveland Indians
3. 1990-1993 Buffalo Bills
BUETBU91
Error Reporting
See a factual error in these listings? Report it
here
.