Top 10 Greatest Athletes Who Died
The Top Ten
1
Diego Maradona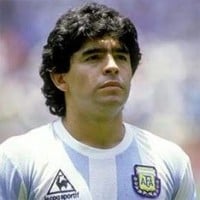 Diego Armando Maradona (October 30, 1960 - November 25, 2020) was an Argentine professional footballer. Widely regarded as one of the greatest players in the history of the sport, he was one of the two joint winners of the FIFA Player of the 20th Century award. Maradona was given the nickname "El Pibe de Oro" ("The Golden Boy"). He was known for the "Goal of the Century" and the "Hand of God" goal. He died of cardiac arrest on November 25, 2020 at the age of 60
2
Muhammad Ali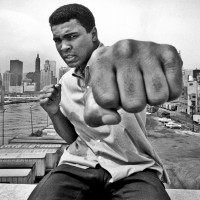 Muhammad Ali, born Cassius Marcellus Clay Jr. (January 17, 1942 – June 3, 2016) was an American professional boxer, activist, entertainer, poet, and philanthropist. Nicknamed The Greatest, he is widely regarded as one of the most significant and celebrated sporting figures of the 20th century, and ...read more.
3
Babe Ruth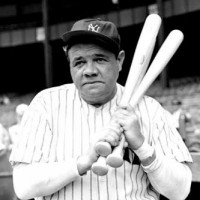 George Herman Ruth Jr., better known as Babe Ruth, was an American professional baseball player whose career in Major League Baseball spanned 22 seasons, from 1914 through 1935.
4
Jim Thorpe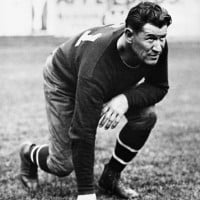 James Francis "Jim" Thorpe was an American athlete and Olympic gold medalist. A member of the Sac and Fox Nation, Thorpe became the first Native American to win a gold medal for the United States.
5
Bruce Lee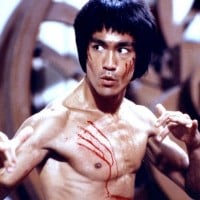 Bruce Lee (November 27, 1940 – July 20, 1973) was a Hong Kong and American martial artist, martial arts instructor, actor, director, screenwriter, producer, and philosopher. He was the founder of Jeet Kune Do, a hybrid martial arts philosophy drawing from different combat disciplines that is often ...read more.
6
Wilt Chamberlain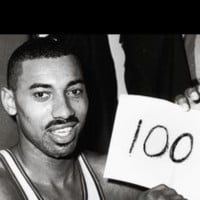 Wilton Norman "Wilt" Chamberlain was an American basketball player. He was born on August 21, 1936 in Philadelphia and died on October 12, 1999 in Los Angeles due to heart failure. ...read more.
7
Jesse Owens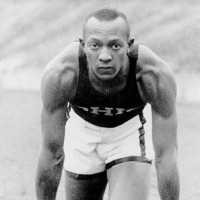 James Cleveland "Jesse" Owens (September 12, 1913 – March 31, 1980) was an American track and field athlete and four-time gold medalist in the 1936 Olympic Games.Owens specialized in the sprints and the long jump and was recognized in his lifetime as "perhaps the greatest and most famous athlete in ...read more.
8
Jackie Robinson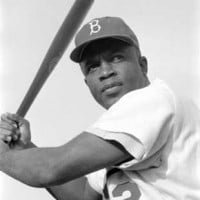 Jack Roosevelt Robinson was an American professional baseball player who became the first African American to play in Major League Baseball in the modern era.
9
Dale Earnhardt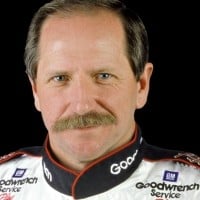 Ralph Dale Earnhardt Sr., known professionally as Dale Earnhardt, was an American professional stock car racing driver and team owner, best known for his involvement in stock car racing for NASCAR.
It was in action!
10
Rocky Marciano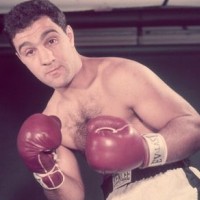 The Contenders
11
Donald Bradman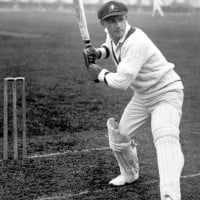 Sir Donald George Bradman often referred to as "The Don", was an Australian international cricketer, widely acknowledged as the greatest batsman of all time. Bradman's career Test batting average of 99.94 has been cited as the greatest achievement by any sportsman in any major sport.
12
Kobe Bryant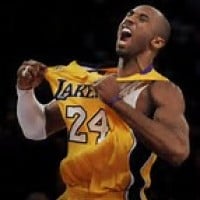 Kobe Bryant (1978 - 2020) was an American retired professional basketball player. He played his entire 20-year career with the Los Angeles Lakers of the National Basketball Association. Kobe Bryant has won 5 NBA championships with the Lakers and was the all-time leading scorer in Lakers franchise history. He Retired in 2016. He died in a helicopter crash in Calabasas, California at age 41.
13
Johan Cruyff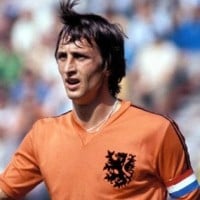 Hendrik Johannes "Johan" Cruijff (25 April 1947 – 24 March 2016) was a Dutch professional football player and coach. As a player, he won the Ballon d'Or three times, in 1971, 1973, and 1974. Cruyff was a proponent of the football philosophy known as Total Football explored by Rinus Michels, and is ...read more.
14
Garrincha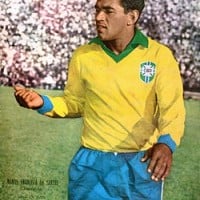 Manuel Francisco dos Santos, known by the nickname Garrincha, was a Brazilian footballer who played right winger and forward.
15
Roberto Clemente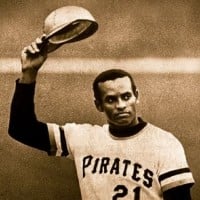 Roberto Enrique Clemente Walker was a Puerto Rican professional baseball right fielder who played 18 seasons in Major League Baseball for the Pittsburgh Pirates.
16
Alfredo Di Stéfano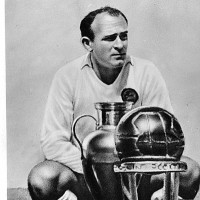 17
Ferenc Puskas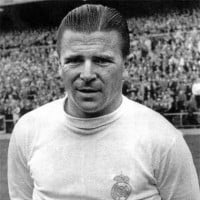 Ferenc Puskás (1 April 1927 – 17 November 2006) was a Hungarian footballer and manager, widely regarded as one of the greatest players of all time and the sport's first international superstar. He scored 84 goals in 85 international matches for Hungary, played four international matches for Spain ...read more.
18
Florence Griffith Joyner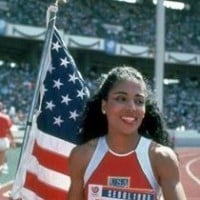 19 Paavo Nurmi
20 Naim Süleymanoğlu
21 Vasily Alekseyev
22 Ray Ewry
23 Emil Zatopek
24
Babe Didrikson Zaharias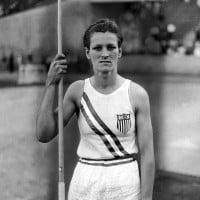 25 Johnny Weissmuller
PSearch List