Top 10 St. Louis/Los Angeles Rams All Time Draft Busts
A team's biggest mistakes are usually made on draft day, so with that here are the Rams's 10 worst draft mistakes.
The Top Ten
1
Lawrence Phillips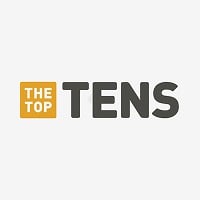 He had all the talent in the world, but wasted it all off the field. - thomwim
''Phillips is really a sad reminder of the ugly side of the process of manufacturing a celebrity. Not to exculpate him from the horrible things he did. That would be foolish. Without the disruptive years of Brooks and Phillips, the Rams wouldn't have morphed into the Greatest Show on Turf and a brief legacy of success. Of course, the front office didn't learn its lesson, and the franchise slipped into decay again, But the old guard is gone, long gone. And the new order at Rams Parks seems to be moving in the right direction, once again toward a winning tradition.'' - htoutlaws2012
2
Terry Baker
''Plenty of No. 1 overall picks have been big enough busts in their careers that they're remembered forever, but Baker is almost forgotten, because he was never seen on the field.

It serves as a reminder that plenty of players who were legendary in college don't always pan out at the professional level. Baker is a classic case of this and the Rams wasted a valuable pick that could have set them up for a long time going forward.'' - htoutlaws2012
3
Greg Robinson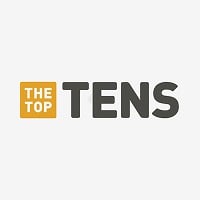 ''The Rams had gotten this first round pick 2nd from their trade with the Washington Redskins two years prior. That made this pick important, as the Rams had to make this pick count for that trade to be a steal. You can accumulate as many picks as you want, but they have to pan out for it to be worthwhile. Well, so far Greg Robinson looks like a bust, as he was scratched from the Rams' lineup several times these last couple of seasons.'' Also he got traded to the Lions where they were desperate to find somebody for the injured Taylor Decker. Needless to say he is a terrible offensive lineman, and one of the worst draft picks of this decade. - htoutlaws2012
4
Jason Smith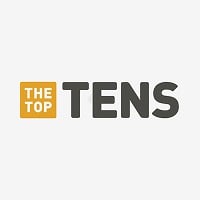 The Rams wanted to find a replacement for Orlando Pace, but Smith never came close to filling Pace's cleats. - thomwim
''We come to another tackle who was taken with the second overall pick and we have yet another disappointment for the Rams. Jason Smith was expected to play left tackle and protect Marc Bulger. Smith suffered a concussion in his rookie season. He was expected to bounce back in 2010 but he was beaten out for the left tackle job by Roger Saffold and was moved to right tackle. Smith couldn't make it last there either, and the Rams traded him to the New York Jets in 2012.'' - htoutlaws2012
5
Tavon Austin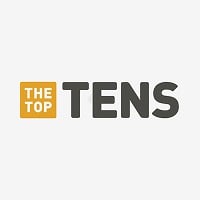 Tavon Wesley Austin is an American football wide receiver and return specialist for the Los Angeles Rams of the National Football League.
''It was thought that Austin could contribute to the offense in many ways, by making plays underneath for Bradford, running jet sweeps and returning kicks. While Austin has shown flashes of brilliance in the NFL, he is far from a complete wide receiver.'' His most notable highlight reel is that he returns kicks that's really it for a 5'9 guy who was way too hyped where they could of taken a superstar in Deandre Hopkins instead the same draft. - htoutlaws2012
6
Gaston Green
''Green was taken in the hopes that he would make fans forget all about Eric Dickerson, who had been traded to the Colts. Well, Green lasted just three seasons with the Rams, rushing for 117, 73 and 261 yards in his three years in L.A. He scored no rushing touchdowns, with his only score coming off a reception in his third season.'' The difference between Green, and Phillips is Lawrence was more of a character concern where as with Green was a clean player who wasn't very good to transition into the hype that he was bound to be like. - htoutlaws2012
7
Trung Canidate
''The Rams could have easily plugged a hole on their roster, rather than looking for a luxury they didn't need by taking a running back.''
Marshall Faulk got hurt the year on the madden cover he got drafted 3 years before that until realizing he played only three sole starts so it was a tall order for Trung to step in immediately fail for a late first round waste. - htoutlaws2012
8
Alex Barron
''It wasn't that Barron was a particularly bad blocker. He wasn't great, but could have gotten by if it weren't for his penalty proclivity. During his five years with the Rams, Barron was the second most penalized player in the league. It seemed like most of those calls came at the most inopportune time as well, a critical third down or inside the red zone. His presence, his mere presence, helped provide the Rams with new and exciting ways to lose games. Yet the Rams stood by him...for four years, technically five, but the writing was on the wall in 2009. Had the Rams just conceded the loss and found a replacement sooner than 2009, the franchise might not have decayed to the point it had. But Barron wasn't the reason for the Rams decay, just a symbol of it.'' - htoutlaws2012
9
Tye Hill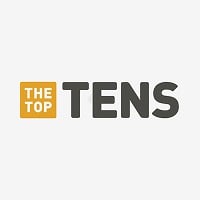 ''Hill had all kinds of athletic ability. Injuries, system changes...cite whatever excuse you want, there's no shortage of them. The bottom line is that Hill was a bust for the Rams. After his rookie year, watching Hill get burned was just a regular part of the weekly Rams losses.
Just another in a long line of busts to be sure.'' - htoutlaws2012
10
Sam Bradford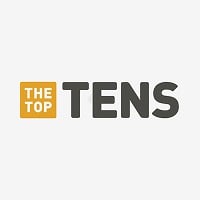 Samuel "Sam" Jacob Bradford is an American football quarterback for the Arizona Cardinals of the National Football League. He was drafted by the St. Louis Rams with the first overall pick in the 2010 NFL Draft. He played college football at Oklahoma and as a redshirt sophomore Bradford became only the ...read more.
He showed promise, but just couldn't stay healthy. - thomwim
''Bradford suffering a pair of serious shoulder injuries with the Sooners. The Rams then gave him the most guaranteed money any rookie had ever received at $50 million so the expectations only grew. While it's important to take a franchise QB, it's also important not to reach. Whether Bradford was number 1 on the Rams's draft board is a mystery, but it's clear Bradford proved to be a huge disappointment in St. Louis. He had injury trouble, tearing his ACL twice and couldn't build any consistency.'' God do I hate Seeing Sam Bradford on the field he loves to get hurt doesn't he everywhere the guy goes he is bound to fail it seems like one big injury and his done made of glass folks he maybe have decent stats, but that's not what its about you need a guy healthy for 16 games was Bradford ever that in St. Louis? Better question is how does he find his way to convince teams that are desperate at quarterback to sign him is beyond bizarre. - htoutlaws2012
The Contenders
11
Travis Scott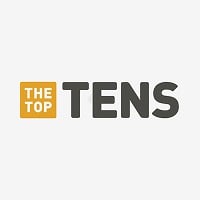 Jacques Webster, better known by his stage name Travis Scott, is an American hip hop recording artist, record producer and musician from Houston, Texas.
BAdd New Item