Top 10 Starting Pitchers of All Time
Selecting the top 10 starting pitchers is not as difficult as one might think,...after #10 it becomes desperate work, as Bill James used to say. A word on the selection criteria before we get started.

A starter is any pitcher who started at least 50 percent of the games in which they appeared during his career.
The Top Ten
1
Walter Johnson
I'm a huge Nolan Ryan fan, but Walter Johnson was the best.
His record is probably the best combination of career + peak value among the top 10
2
Cy Young
The award for the best pitcher is called the "Cy Young Award" for a reason.
He got an award named after him he was so good
Set the standard for longevity and excellence in the closing years of the 19th century into the 'modern' era of the new century.
511 wins will likely never be topped. - tribe95
3
Christy Mathewson
One of the truly great ones,... his deteriorating health shortened his career and eventually took his life way too soon
4
Lefty Grove
Far and a way the best pitcher of his era,.. if he lasted a little longer,... he would be at the top of this list
5
Nolan Ryan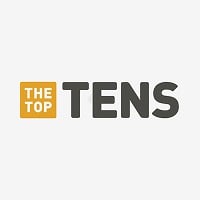 Lynn Nolan Ryan Jr., nicknamed The Ryan Express, is a former Major League Baseball pitcher and a previous chief executive officer of the Texas Rangers. He is currently an executive adviser to the owner of the Houston Astros.
The reason he's all bloody in that picture is because he was hit by a line drive. He just calmly picked the ball up for the out. When he faced the same batter later in the game, he struck him out with four very determined fastballs (his fastballs were consistently above 100 mph).
Great player should be 1
Way overrated at #3
6
Warren Spahn
He won 363 games and was the best lefty pitcher ever
He was absolutely beast mode. I consider him the best lefty of all time
He should be number 1 or 2
Wow If I had seen Him play it would have been the best experience ever
7
Steve Carlton
He was spectacular and he had double wins than losses
He dominated and won with teams.
BEST PHILLIES PLAYER EVER!
8
Greg Maddux
His curveball and slider pitches were nasty - Sabbath
A model of consistancy for a very long time
9
Sandy Koufax
He was universally recognized as the greatest pitcher of his time.
He pitched 4 No Hitters
HE SHOULD BE 1.
10
Bob Gibson
He could throw fire
The Contenders
11
Roger Clemens
A record very similar to Johnson's,... not quite as dominate in relation to his peers as Walter was in his time.
12
Juan Marichal
He was the 2nd best Giants pitcher of all time
13
Tom Seaver
A throwback to the power pitcher in the mold of the 'Big Train'
Nope you guys lie lie lie lie lie lie lie.
14 Jim Palmer
15
Pete Alexander
Was a sensation in his early career,... the bottle eventually removed his effectiveness in later years
Best Giants pitcher ever
16
Randy Johnson
In spite of a late start and having to pitch in a pitcher's era,... he was able to carve out a remarkable career

There are many knocking at the door to get in,... however I would argue that none can match the performance recorded by these folks,
Not that good 4 5
17
Pedro Martinez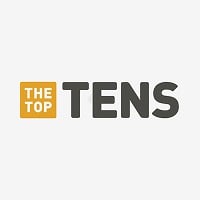 Pedro Jaime Martínez, is a Dominican former professional baseball starting pitcher, who played in Major League Baseball from 1992 to 2009, for five teams - most notably the Boston Red Sox from 1998 to 2004.
18 Jack Morris
19
Roy Halladay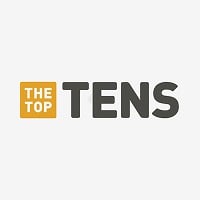 Harry Leroy Halladay III, often nicknamed "Doc", was an American professional baseball player who pitched in Major League Baseball for the Toronto Blue Jays and Philadelphia Phillies between 1998 and 2013. His nickname, coined by Toronto Blue Jays announcer Tom Cheek, was a reference to Wild West gunslinger ...read more.
20
James Augustus "Catfish" Hunter
No words can describe how good he was
21
Don Drysdale
Son was a sensation even in his early years he deserves to be higher
One of the best Dodgers pitchers ever
22
Kid Nichols
Dominate,... if he didn't have to compete with his own business interests, might have gone on to compile the best record in baseball history
23
Clayton Kershaw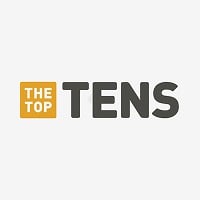 Clayton Edward Kershaw is an American professional baseball pitcher for the Los Angeles Dodgers of Major League Baseball.
Not as good as others
Already in Kofax's league
BEAST. HE PITCHED 2 NO HITTERS IN THE SAME YEAR
24
Jim Bunning
Beast. Could pitch in both leagues, throw no hitters, and had the 2nd best strikeout record on his team
He won 100 games in each league and a no hitter in each league
25 Bob Feller
26
Robin Roberts
He won so many games
27 Dwight Gooden
28
Ferguson Jenkins
Very underrated
30
Curt Schilling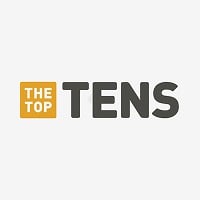 BAdd New Item