Top Ten States of India to Live In
paasadani
The Top Ten
1
Kerala
Clean and neat places, no pollution, full of greeneries, well educated people, back waters, no communal violence, roads to reach everywhere, very good in tourism and health sector, best police in India.
Cost of living is cheap than other states.
Very good people and good cost of living comparing other states.
Best state with equality education health environment approachability (4 international airports) high connectivity less traffic good food healthy lifestyle less prone to disease
2
Tamil Nadu
Tamil people are good to invite others and can develop easily. Don't like Hindi and any other languages to dominate with Tamil.
If Tamil Nadu were a separate nation, which will happen sooner (when people cannot tolerate the influx of the useless North Indians) it would have been a France or Germany.
Very good people and good cost of living comparing other states.
Tamilnadu well living state compare than other indian states
3
West Bengal
Nice place. Will enjoy your stay there. Very culturally and historically charged. Also modern with many transport and recreational facilities. Food is VERY important. All communities present with many speaking hindi as well as english, so communication is not a problem.
Of course the best Place for foodies and is also full of tourist spots from mountains to sea beaches...West Bengal has all of it.
Sonar bangla
Place for literature...
4
Goa
Low percentage of Muslims compared to other states (which is good), but it has a high percentage of Christians (not good), but dharmic religions are still a majority which is good (Hinduism, Buddhism, Jainism, Sikhism)
Highest gdp per capita of any state
Best place to leave
Its economy is good, people are good, environment is good.
5
Karnataka
People are very nice and soft spoken. Have best culture and language, also multilingual
Nice State and peoples are very good
Karnataka is best because here culture and relationship is very good compared to other states
It is the best in India to lead life peacefully. I just love it.
6
Gujarat
Simply the best in all aspects,
GREATEST OF ALL TIME
Best Infrastructure
Vegetarian
Best Environment
Everywhere Business
Friendshiphood
No Alcohol
Gujrat is best state in India to live because of many types of freedoms.
Best state for foods and drinks because of many varieties. Very friendly and welcoming peoples
7
Maharashtra
Safe to live here
Great people good socity
The Economy of the state defines everything.
It is best state in India to live because here all willing are completed and people are friendly with everyone.
8
Andhra Pradesh
Great place to live calm and developed state to live a classy life
Awesome state to live all type of people
Andhra pradesh is the best state ever
Even me I love andhra because people don't know much about it if you go you don't wanna live this state I am honest I cry when leaving this state
9
Uttar Pradesh
The crime hub of India. I am very much surprised to see UP's position up here on the 8th spot
People here know the love
Freindly and welcoming people
But bad governance
It doesn't require a high cost, all facilities are available to middle class people at a nominal cost.
10
Assam
No discrimination on caste, religion and gender.
It's really an awesome state... Especially Guwahati...Free of crimes... It's just awesome.. If u can visit here at least once.
Assam is my favourite state. It is a biologically diverse place. Here in the brahmaputra basin we can see the famous one-horned rhino. It is a very nice place to live because here we can see natural beauty, so I love this state.
Home to barak and brahmaputra river... Spicy food.. Beautiful landscape... Gateway of North East... People of all tribes found here..
The Contenders
11
Punjab
Home land of humanity
People are very helpful and friendly in Punjab
So true
Punjabi people have the biggest hearts open & so so generous. They greet you like you are second to only God. They will stand at your side in times of trouble no matter what your background or religious belief. They are good honest people and very hardworking. Oh and we had a opportunity to attend a Punjabi wedding over three days! So much Energy and food out of this World.
12
Himachal Pradesh
People is happier in himachal and cost of living is also less a compare to other neighbours,
Best place to live
Nature beauty
Most peaceful, naturally beautiful, friendly people less courrept educated...i think it shout be on top in all aspects
13
Haryana
It should be at number 1
Very beautiful place with greenery and people are also helpful
People are very straight forward and nice by heart but strong by body
"Pathra varge hath ne saade bacheya varge dil"
Well punjab is nice too
Very corrupted state
14
Bihar
This is a bad place to live. People just pee on the streets and spit their pan masala on the floor. In Kerala about 10 maybe 20 years later it will be a new mini America
One of the historical place and heart of India and Indian politics.
A legendary state which produced kings like ashoka, ajatashatru etc...
It's the best state, I ever visited. It's rich culture,people's behaviour is awesome
15
Odisha
A beautiful state
I am from Odisha. And you know that our state have a lot of traditions. I will request you to go to bhubaneshwar during January and enjoy the festival of Adivasi Mela.
People having strong belief on God
Natural way of life, strongly attached to environment.
16
Telangana
Good people's & unity
Good
hyderabad
Great place
17
Rajasthan
Rajasthani people are of practical nature but they also have a good heart. They are not selfish like mumbai or any other metro city people.
Yeah Rajasthan is a good state to live with family, here you find friendly natured people.
I think Rajasthan is the best state to living just because u will get a better life with less cost and jaipur is the best city to live because of best food and royal culture and less traffic as compared with other cities
Great lands of the king
18
Uttarakhand
Best place to live
Best place ever
Neat and clean place in India, so many places to visit
Best people all around india in uttrakhand
19
Madhya Pradesh
This is best state in India there all religious people are living freely and this is called a little INDIA because this states peoples welcome all the people.
Mp is best state full of peace, beauty and much more.. ,
Best state with great history. And also the heart of india
I also like most Indore
20
Sikkim
Health comes first and it is pure organic. Gov is really good hearted that gov created an organic state. Shared money and help with people who had problems with organic at first and now they are building subway to save people from accident! This is called a perfect state. Only drawback is you won't get fast Internet like Kolkata and Delhi.
Sikkim is home to the most genuine and kind hearted people living in india
I think Sikkim should be number 1 how come up is ahead of Sikkim quite funny
I love my sikkim
21
Jammu and Kashmir
Best country
Better living standards
Zero crime rate
Safe for girls
As I live here love you Jammu and Kashmir
Crime free state
Zero%crime against tourist
Most humble people on earth
Most flexible place to live in from nature's point of view
Paradise in Earth!
Who doesn't want to live in heaven
Kashmir heaven
22
North Sentinel Island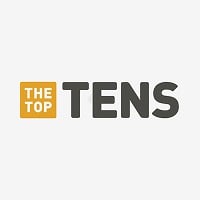 A de facto state in India, I live there and it is great
Great Place
23
Chhattisgarh
Peaceful place.
Best place to live
Best place to live... peaceful n lovely place
Very innocent n friendly people..
Economically good...cost of living is cheaper than other states
24
Jharkhand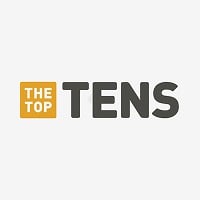 BEST STATE
Not a single state in india is crime free and so the Jharkhand is. Not a big deal. Not a single person in India is living in a totally crime free zone. Here, people gives more respect to outsiders than the localities and this makes the Jharkhand a little unique from other states of India. People of Jharkhand don't see outsiders like an enemy which unfortunately lacks on other states.
Rich in mineral...
The best state
25
Chandigarh
Very good city
Great place to live
Very nice state to live... very peaceful and people's are very nice and helpful And also very important thing is no pollution.
Clean and green 'CITY BEAUTIFUL' well educated peoples are here, women are safe as compared to other state.
26
Manipur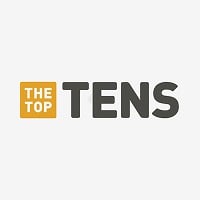 We never know the other side of the Manipur. Manipur has also have a hige stander of living
Welcome to Manipur
27
Meghalaya
Moderate Climate, Nice Environment, Fresh air, No shortage of water, Many govt. schools and hospitals.
28
Tripura
Best of best place because of good people and study environment.
Peaceful place on earth
29
Arunachal Pradesh
Arunachal Pradesh is the one of the most beautiful part of india there is no crime arunachal pradesh is crime free state there is most beautiful mountains, lakhs, river most beautiful flower and animals in Arunachal pradesh here, people give moat respect to outsider people
Yes
30
Mizoram
No honking, traffic is quite and calm all day long. People are civilised, friendly and peace-loving. The streets are safe 24 hours. The hilly terrain makes the roads a bit bumpy though :).
Beautiful hill states of India. beautiful tribal culture, unselfish people. It is the land of happiness. Every Indian shold visit once to mizoram in life
31
Kashmir
Sadly it has been made a living hell by India.
It is the best place to live because peoples are very friendly, they are handsome
It haw shuarg 9f world
32
Delhi
Delhi should me in top 15.why it is here🤔🤔
:-Delhi is a beautiful place with lot of
Historical monuments n building.

:-delhi has so improved n also cleaned.

:-As being the capital of such a large n huge country like India 🇮🇳 it has every facilities available.

:-its amazing for job opportunities.

:- #delhilove💖.

:- I love my country INDIA 🇮🇳
33
Tirunelveli
A state well known for its kind, hardworking,brave identify. It is located in South Tamil Nadu with neighbouring districts Tuticorin, Kanniyakumari. Obviously the best place to live in South India. Definition of the Place 'Tiru' means
Honour, respectful where everyone lives with good living standards. 'Nel' means Rice which refers to it provides necessary food for all. Veli'
34 Andaman and Nicobar Islands
35 Madurai
BAdd New Item