Top 10 Strangest Television Characters
This is a brief countdown of the strangest television characters ever to make it onto a television show.
The Top Ten
1
HIM (Powerpuff Girls)
This odd character from the Powerpuff Girls is on this list for one reason: He talks to his rubber duck, which isn't right at all.
The evilest of the evil the cruelest of the cruel
Uff I had nightmares becose of him!
2
Haunter (Pokemon)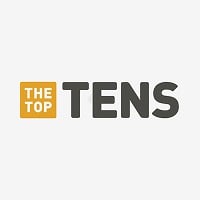 Haunter, known in Japan as Ghost, is a Pokémon species in Nintendo and Game Freak's Pokémon franchise.
If anyone counts anime as cartoon, Haunter is an exeception. If it touches or licks you, it causes endless shuddering until the day death comes. Seriously. What is normal about a ghost?
3
Kat (Kid vs. Kat)
This character is an oddtite in the form of a domestic feline at war with a ten-year-old boy. This character also has a strange appearence and makes crazy inventions.
4
Madame Hagfish (SpongeBob SquarePants)
She's a slimy, blood- sucking parasite that in which she says a certain chant a curse is put on you. Enough said.
5
Dr. Barber (The Marvelous Misadventures of Flapjack)
He Wanted To Cut A Rat Open In One Episode
A barber-surgeon that seems to have a desire for unesscesary surgeries on people.
6
Freaky Fred (Courage the Cowardly Dog)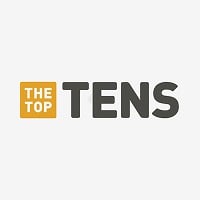 Freaky Fred is a fictional character from the Cartoon Network animated series, Courage the Cowardly Dog.
Actually Katz is creepier. Just saying.
Would anybody find it ok for a complete stranger like this guy to give you an unesscesary haircut?
7
Ms. Bitters (Invader Zim)
This woman is possibly the creepiest teacher EVER. I would NOT like to have her as a substitute.
8
King Ramses (Courage the Cowardly Dog)
"Return the Slab" if anybody remembers this guy then they won't be able to go to sleep, if you don't know who this is look up the saying on YouTube
9
Elmo (Sesame Street)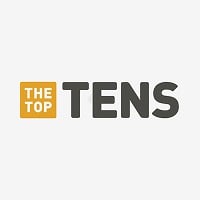 Elmo is a Muppet character on the children's television show Sesame Street. He is a furry red monster with a falsetto voice, who hosts the last full fifteen-minute segment on Sesame Street, "Elmo's World", which is aimed at toddlers.
He's a creepy puppet that talks to a frikin fish and a retarded guy named mr noodles
10
Katz (Courage the Cowardly Dog)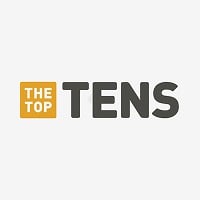 Katz is a fictional character from the Cartoon Network animated series, Courage the Cowardly Dog. He frequently appears as a recurring antagonist in the series . His first appearance was in the episode "A Night at the Katz Motel" .
Just watch any episode he appears in and you'll see what I mean.
The Contenders
11
Mabel Pines (Gravity Falls)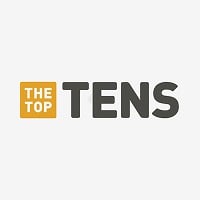 Mabel Pines is one of the lead characters of the Disney XD animated series Gravity Falls. The character is voiced by Kristen Schaal, and designed by the series creator, Alex Hirsch. She is inspired by Hirsch's own twin sister, Ariel Hirsch. She is a caring, boy-crazy 12 year old girl that moved to the ...read more.
But we all love her anyway :-) - MorganChambz
BAdd New Item
Related Lists

Top 10 Strangest Mario Kart Characters

Top 10 Strangest TV Characters

Strangest Elmo Characters
Strangest Stuck in the Middle Characters
List Stats
11 listings
5 years, 205 days old

Error Reporting
See a factual error in these listings? Report it
here
.