Top Ten Street League Skateboarders
The Top Ten
1
Shane O'Neill
My absolute favorite because of how technical every tick is and how clean they are but even know he's the best he's very down to earth I look up to shane
He is the best...go shane!
Shane is the best skater in the world
He has the most style
2
Nyjah Huston
Nyjah is one of the best street skater and I don't agree that he's on the bottom of this list. Everyone hates him because he can bring all the other dudes down. Everyone knows nyjah can beat them up.
Nyjah Huston is a very good skater. People don't like him because he is just too awesome. The kid is sick! #best skater alive
As if nyjah isn't number 1 everyone hates him because he just smashes all of the other guys
Nyjah is my favorite Skater and stay my favorite win street league again!
3
Chris Cole
This guy is just 2 sick
He is the best and I love the brand his sponswerd by I got a new zero deck today ride on
Chris Cole do his tricks just look ao easy!
4
Paul Rodriguez
Prod deserves top ten go plan b
P rod is BEAST no need to say why
Its simple, he's the best
Do I even have to comment to say how good this guy is? Nah his skating says it all!
He has a bunch of switch tricks like that switch kickflip crook
i just feel like he is the best!
5
Sean Malto
Sean malto is the best ever made skater I love him I've seen all his event great job Sean you should be crowned number 1 I'm a skater I'm 10 years of age I'm really good I want to be just like you man I'm Byron McLaughlin south curl curl Augustinians I go to
Sean Malto is a Guy I love seeing him skate good work Sean
He's the best I have one pro model of sean malto the glitch thingy
He is one of the greatest skaters of all time!
He placed 4th in the X Games 2013 finals
6
Luan Oliveira
Brazil's best. he keeps it high and clean this guy must be #1 Brazil can't with this guy... go luan!
I'm black I jump high but this guy tricks stay high
Best nike skater ever
Luan oliveira is simply the best
7 Mikey Taylor
8
Tom Asta
The best skater ever
9
Chaz Ortiz
Watching him in a street league competition now, he's very technical and I don't feel like he should be #9. Let's be reasonable, he's a solid 7/8. Meaning he's a stable rider, but I mean that's what technical skaters typically are.
He may not be the greatest in the world but he is very very good
10
Ryan Sheckler
HE IS SIMPLY SICK! RYAN SHECKS FOR FIRST
Without a doubt, Ryan Sheckler is by far the best skateboarder yet
He is awsoeme he should be number one he's my favorite ska boarder ever
SHECKLER NEEDS TO BE FIRST OR 2ND
The Contenders
11
Chris Joslin
He's just awesome with the way he pulls of his tricks and skates so hard and he's having a killer year at sls
12 Ishod Wair
13
Eric Koston
One of the best out there
14
Bam Margera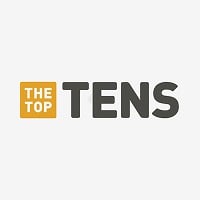 Brandon Cole "Bam" Margera is an American professional skateboarder, stunt performer, filmmaker, musician and television personality.
15
Tommy Fynn
He just joined with Shane and rides for grizzly gang he is a sick Aussie turn American
BAdd New Item