Top Ten Most Striking Background Images
PositronWildhawk
What is the most stunning thing to have as a background image? Add and vote below.
The Top Ten
1
A Supernova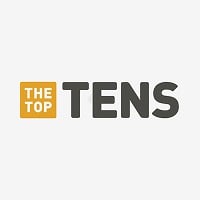 The Spitzer Telescope has some of the greatest of these images. I have one as my laptop desktop wallpaper; very striking. - PositronWildhawk
2
A Spiral Galaxy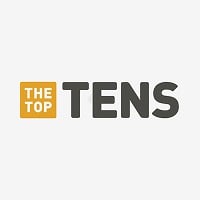 Yeah, the brightest spot of the spiral galaxy (that is near the centre) is believed to have a black hole in it, its gravity causing space time distortion, which makes the galaxy look as it is. - Kiteretsunu
Zoom in on the black hole real-time. That would be awesome; no doubt. - PositronWildhawk
3
A Waterfall
Seeing water pour from the top of a cliff with a rainbow curving from it is a magnificent sight. - PositronWildhawk
4
A Red Sunset
Glowing against the snowy grass. Wow. - PositronWildhawk
I love this, but it gotta be natural! - HezarioSeth
5
A Solar Prominence
How I wish I could see this without having to buy a solar satellite. They're beautiful. - PositronWildhawk
6 A Glacier
7
An Ocean Wave
Have you seen these from underneath? Pretty spectacular. - PositronWildhawk
Just look at the old Hawaii Five-O intro. Classic, especially that wave in the beginning. - PetSounds
8
Jupiter
"That amazing planet" as you so called it will one day be the cause of the Earth's destruction. Ever heard of the Jupiter Menace? It's not sci-fi, it's sci-fact. Take a look at the weather pattens over the years. Jupiter will at some point knock the beautiful blue planet that is Earth off her axis. It's already too close for comfort... - Britgirl
I hope there is life on Europa. Because if so, they can look up at that amazing planet every morning. - PositronWildhawk
When I went to Astrocamp my favorite thing was looking through a very high powered telescope at Jupiter. I could even see the ring four moons and the colors of the stripes. I think it would make a very lovely background. - happyhappyjoyjoy
9
A Volcano Spewing Lava
Nature's beauty, but it can kill... - ethanmeinster
10 Ball Lightning
The Contenders
11 Clouds Viewed From a Plane Window
12 Album Covers
13 A Road Covered With Leaves No Step Has Trodden Black
14
A Beautiful Girl
I just like to have a smiling lovely girl on the background to have a peek on.
15 A Luxury Car
16
Your National Flag
The striking red, white and blue of the Great British flag, definitely! One of, if not, the most recognised flag in the world. - Britgirl
17 Blue Moon
18 Northern Lights
19 A Pileated Woodpecker
BAdd New Item
Related Lists
Top 10 Most Awesomely Fitting Video Game Background Music

Top 10 Background Ponies
Top Ten My Little Pony Background Characters

Best SpongeBob Background Characters
List Stats
19 listings
5 years, 173 days old

Top Remixes
1. A Supernova
2. A Spiral Galaxy
3. A Waterfall
PositronWildhawk
Error Reporting
See a factual error in these listings? Report it
here
.