Stupidest Android Apps
Here we are looking at some of the weirdest, most pointless and just flat out stupid Android apps.
The Top Ten
1
I Am Rich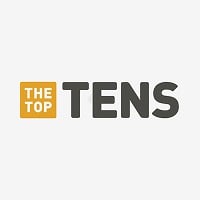 App Description: "Prove that you're Rich with this app to World!

You can be famous with this app and this app is for Rich People who think that I am rich enough to purchase this app."

https://play.google.com/store/apps/details? id=mobile.com.imrich - Wunked
2
Call Vampirina
App Description: "Fake Call vampirina Princess is an application for prank your friends because you will get fake call from vimpirina such as a real calling from vee-vampirina in the first in your phone. Fake Call From vimpirina games is an app for calling from bellirina-vee fake call.to make your friends wondering about this baby vimpirina app pretend call Download Fake Call vam pirina the first for free now and get the best fake calling from Princess vee bellirina and calling from Princeess vimpirina and calling from Princess vee the first and calling from Princess and more fake calling for free now! "

https://play.google.com/store/apps/details? id=ohi.call.appp - Wunked
3
Kidz Bop Songs
Apps Description: "Are you Kidz Bop fans? This application is very well suited for you.
Kidz Bop app is perfect to accompany your activities. Inside there is also a lyric to karaoke with friends or family." - Wunked
4 Deez Nuts Button
5
UGANDAN KNUCKLES BATTLE ROYALE
App Description: "UgandaN KNUCKLES BATTLE ROYALE is an original Ugandan action game where you have to find DA WAE to win! Fight against the other KNUCKLES, look for some items and gear to stay alive and survive!
In this game you can play Team Matches, Solo Fights, Defenders vs. Attackers game, Ugandan Zombie Mode, and much more!

YOU WILL NOT KNOW DA WEY until you play this game!

Never be bored! Play and chat with knuckles in the really DE WAY style! " - Wunked
6 your Baby - Make a baby!
7
Lie Detector Simulator
App Description: "Lie Detector Test Free is a funny game which simulates to detect whether you tell the truth or lie. You just need to press your finger on the fingerprint scanner and then the Lie detector app will scan your finger and calculates the result, true or false." - Wunked
8
Police Suit
App Description: "Ever wondered how you will look with a police suit on? Want to see yourself as an Police Man? Never compromise with your dreams! Here you have a chance, Police Photo Suit application provide different type of police man photo with different color and size.
"Police Suit" features" - Wunked
9 Plan B
10
Beer Pong AR
App Description: "Beer Pong AR is epic fun for you and your friends. The magic of ARCore means you can play Beer Pong anytime, anywhere. Scan your play area, place the beers anywhere you like, grab your friends and let the fun begin. It's just like the real thing, but without all the mess." - Wunked
The Contenders
11
Pornhub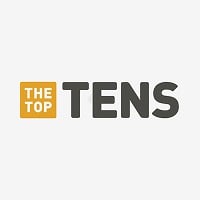 BAdd New Item