Stupidest Things About Dora the Explorer
FreddyGodzilla
The Contenders: Page 4
61
Boots the Monkey is a Ripoff of Miles "Tails" Prower
This makes no sense.
(Reads death battle comment) The winner is Miles "Tails" Prower.
Death battle: Miles Tails Prower vs. Boots The Monkey
Miles tails prower is the best best best character ever!
V 3 Comments
62
All Episodes are Horrible
It Goes for the Same Plot as Phineas and Ferb. - ChroniclerMan5
Dora eats tnt and go to the toilet
63
She's A Troublemaker
Where is her parents?!?!? I'm not helping her and her dumb monkey I hate her I wish she could die she's a butt cheek baby
No duh. She really is one. - Powerfulgirl10
I HUGE One - JPK
64
She Talks to the T.V.
Dora you're not an Illuminati or are YOU? - CerealGuy
Dora Is The Illuminati
65
She Can't Open Her Backpack
I'm sure in the future you can open a backpack by saying it but now you have to do a workout
DORA JUST TAKE OFF YOUR BACKPACK AND OPEN IT SAYING BACKPACK WONT WORK NOW KIDS can't OPEN BACKPACKS U IDIOT JUST TAKE IT OFF A GET YOUR ITEM It's BETTER THEN LISTENING TO your $:$,&@?
Just open the backpack instead of making the backpack open itself! - Powerfulgirl10
Oh For God Sake Dora! - JPK
V 1 Comment
66
Everything Can Talk
I bet some little kids soiled their pants from this.
It's weird and creepy at the same time. - Powerfulgirl10
It is the same thing
Honostly, it creeps little kids out
V 1 Comment
67
She Leaves the House Without Permission
Her parents should ground her BIG TIME
Her parents so need to spank her.
I seriously agree with both of you.
Or Buttercup kicks her monkey ass
68
Her Backpack Talks
What? How that is not physically possible
It's a cartoon it don't have to follow logic.
I agree with this it's really stupid I mean, COME ON?! NOW KIDS THINK EVERYTHING TALKS AND THEY WILL NOT SIT ON CHAIRS BECAUSE IT MIGHT &quot HURT&quot THEM. THEY WILL MAKE THEMSELVES LOOK LIKE IDIOTS TOO WHEN THERE AT SCHOOL AND THEY JUST SAY BACKPACK TO OPEN THE BACKPACK AND EVERYBODY WILL THINK THEY'RE STUPID. ALSO THEY WILL GO OUT ALONE AND THINK THEY WILL MEET SOME TALKING ANIMALS BUT INSTEAD THEY WILL GET KILLED OR KIDNAPPED. THIS SHOW IS POOP AND IT'S NOT A GOOD INFLUENCE
69
The Opening Song
The animation for the intro sucks in the new seasons. It's leerily in a room and the characters are on a computer game! Then they get into a boat after a minute. - Powerfulgirl10
Annoying on song and animation! A boat can appear itself! How uneducational. And the other songs like 'forest farm blueberry hill'(More like Fartest, Fart, Blueberry kill! ), Map song, Backpack song. Someone says the songs are totally unoriginal and they just repeat it 3 times! Rather hear Justin Bieber or Nicki Minaj than those songs
The intro is so so stupid! It's just the Dora characters walking offscreen and then onscreen into a different lane, and it's also the next time they do it they go out of a house, UNREALISTIC! Then they go onto a boat, It's just boring. - AlecS172
Worst intro ever on the first season. It's just starts with the cockpit view of a fighter plane which flies into a computer, and then it shows the computer screen where the characters just walk onscreen and then offscreen. Then, they teleport inside a small house and walk onto a boat which after that boat goes another boat appears. The most boring intro ever!

The #2 most boring intro ever is the Peppa Pig intro.
70
Her Charisma
If anyone's going to have charisma, it's gonna be Cilan. End of story. - RiverClanRocks
71
She Would Be Lost Without Us
She asks kids to (uselessly) put out there hands like that will help anything. And she asks kids to say crap like vaminos... Help push the rock down the hill. One.. Two.. Three... Go. Then she wants them to sing.
And all she needs to do is look behind her! She is so slow
72
She Breaks the 4th Wall
She talks to the audience (kids) all the time. Nothing wrong in that.
Well, she's supposed to! If she doesn't then it would just be awkward.
V 1 Comment
73
She is Getting a Live Action Movie
But the live action movie is better than the original show.
She got a live-action movie?! What the Hades? - Anonymousxcxc
I didn't know that
She is?! I'm sure it'll suck if it's real. - 906389
74
She Has a Horrible Hair Cut
Sheesh I bet she did that herself on one of her so called "adventures"
75
She is Dumb
Yeah everyone gets tired of staying up all night
She also thinks the milky way galaxy is far away is she on drugs or is her brain weak we live on the milkyway this whole time and she doesn't get tired after she stayed up awake all night
76
The Fact That People Older Than Six Care About Dora
This is the dumbest thing of all in my opinion. This is for little kids, so everyone needs to shut up about it. Yeah it's annoying and stupid. So what? Basically all little kids shows are annoying and stupid, even SpongeBob, and you're praising them up to the point where they're in the top 10. Yet you hate this show, because it's a "baby show". Notice the word "baby"? If you're complaining about a baby show of all things, you're the baby here. It helps toddlers learn. It's not aimed at you, it won't give you any satisfaction, obviously. Now just grow up already, will you?
77
She's Annoying
Of course, she's the most annoying character ever, more annoying than the Annoying Orange. I hope the orange annoys her to death.
She asks these stupid questions she's like a screaming girl plus she is blind she needs glasses or something
78
Swiper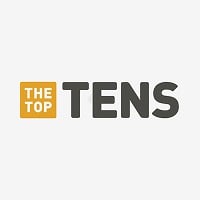 The only thing that swiper does is swipe your stuff. After he does totally nothing in this show. I feel like there's no excuse for brining swiper into this show. Hey it's kinda like jar jar bunks from phantom menace.
He's the only good character in the show, but he's a big moron.
Swiper is such a jerky fox, unlike tails witch is sonic the hedgehogs best friend he's a nice fox
Swiper is a idiot witch can easily be stopped by swiper no swiping - Mrsantaclaw33033
V 3 Comments
79
Dora's Friends
Dora's friends are not even humans and they are STUPID, like Dora.
80
Her Hair
It looks like an umbrella that can cover 10 feet and no raindrop through
Her lair is ugly. It looks like a butt or vagina (or something?! )!
I meant to say hair, not lair.
Learn from Any cartoon caracter who changes their hairstyle at least once a episode/season.
PSearch List
Recommended Lists
Related Lists
Top 10 Things Dora the Explorer is Really Teaching Our Kids
Top Ten Weirdest and Creepiest Things About Dora the Explorer

Top Ten Things Dragon Ball Characters Should Do If They Met Dora the Explorer
Best Things About Dora the Explorer
List Stats
600 votes
105 listings
7 years, 140 days old

Top Remixes (12)
1. Her Parents Let Her Out the House With No Supervision of an Adult
2. It is still on the air
3. She Always Asks For Help
anonygirl
1. She Asks Where Something Is When It's Right Behind Her
2. She Has the Worst Show Ever
3. The map
JPK
1. Do You See The...
2. Every Single Character Except For Swiper And The Grumpy Old Troll Are Brain Dead Morons
3. Her Parents Let Her Out the House With No Supervision of an Adult
JerryTheBest
View All 12
Posts
Why do we care about Kids shows?
Finch
If Dora the Explorer had a Toptens account...
TwilightKitsune
Error Reporting
See a factual error in these listings? Report it
here
.