Top Ten Super Cars Built In Europe
The Top Ten
1
Lamborghini Gallardo Spyder
Hai my name is G. J sudhish raj. Lamborghini should be given 1st position. I like lamborghini beacause it looks very beautiful.
2 Ferrari Enzo
3
Porsche 911 GT3
this car will make you look badass - anthonybecerra831
Sorry but this list is wrong. The 911 is by far the best supercar. If you don't think so its because you haven't driven one. After 40 years of production I think they know what there doing. Plus top gear uk which is totally bias toward british cars nlsaid it has the best chassis of any supercar. Just stating the facts
4 Ferrari F430
5
Aston Martin DBS
This car is just what an Aston should be. Power, beauty,soul.

The best of them all!

My FAV
My fav car. awesome car, much better than all Porshces! - 192837
6 Aston Martin DB9
7
Caterham R500
Maybe it's underpowered, but it handles like an absolute dream. - CubeRG
8 Ferrari F430 spyder
9
Bugatti Veyron
Bugatti Veyron can be considered as one of the 10 most legendary cars of all times. First car with over 1,000 PS, first car with top speed over 400 km/h are two of it's particularities.
Even if the uniqueness of Type 41 is unapprochable, Ettore Bugatti would be pround of Veyron.
10
Bugatti Chiron
Chiron is the successor of Veyron, developed and manufactured in Molsheim, France by French automobile manufacturer Bugatti Automobiles S.A.S.
The power output increased to 1,500 PS (1,479hp, 1,103 kW). The Chiron's top speed is electronically limited to 420 km/h (261 mph), or 375â€"380 km/h (233â€"236 mph) without a specific key. According to the company the top speed is speculated to be 465 km/h (289 mph).
At the 2017 IAA show in Frankfurt, Bugatti announced that the Chiron broke the record of fastest 0â€"400â€"0 km/h (0â€"249â€"0 mph) acceleration time, completing it in 41.96 seconds in a span of 3.2 kilometres (2 miles) at the Ehra-Lessien high-speed oval. The car was driven by the famous F1 driver Juan Pablo Montoya.
Price : 3 million USD.
I think it's more beautiful than Veyron but these are details...
The Contenders
11
McLaren F-1
McLaren F1 is a legendary sports car, produced in the period 1992-1998.
The 6.1 L engine produces 627 PS (standard edition).
On 31 March 1998, the XP5 prototype set the Guinness World Record for the world's fastest production car, reaching 240.1 mph (386.4 km/h).
The car has one seat more than most similar sports cars, with the driver's seat located in the centre (and slightly forward) of two passengers' seating positions, providing driver visibility superior to that of a conventional seating layout.
Three variants were also produced (LM, GT, GTR) with the F1 LM to be the most expensive production car of the brand of all times.
12 Ariel Atom
13
Bugatti Divo
Bugatti Divo is a limited production car (40 units) based on Chiron.
All cars were pre-sold - sold out in its first day of availability, priced 5.8 million USD.
It is less luxurius than Chiron, lighter and has a redesigned exhaust system featuring quad exhaust pipes, a 1.8 metre wide fixed rear wing (23% wider than the retractable wing on the Chiron) and a NACA duct on the roof that channels air to the rear of the car on a central fin.
It can be compared only to other Bugatties, not with Ferrari, Lamborghini, SSC, Koenigsegg.
14
Koenigsegg Agera R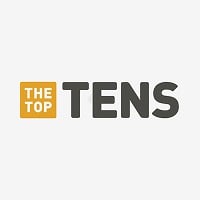 The Koenigsegg Agera R is a mid-engined sports car produced by Swedish car manufacturer Koenigsegg. It is a variant of the serie Agera with a 5.0 L displacement producing 1,140 PS (838 kW, 1,124 hp).
On 2 September 2011, during test sessions in Ängelholm, the Agera R broke six world land speed records for a production car, including 0-300 km/h (0-186 mph) in 14.53 seconds, and 0-300-0 km/h in only 21.19 seconds.
The car was availabile in the period 2011-2014 priced 2.2 million USD.
15 Lamborghini Veneno
16
Mercedes Benz CLK-GTR
Most expensive car of the 20th century.The Guinness Book of World Records recorded the CLK GTR as the most expensive production car (1999), with a price of USD 1,547,620.
The car has a displacement of 6.9 L and a maximum power output of 612 PS (604hp).
A Super Sport variant was also produced (7.3 L engine) priced 3,300,000 USD.
17
Bugatti Veyron Super Sport
Bugatti continued the brand tradition of developing super sport versions of successful models with the Veyron 16.4 Super Sport.
1,200 PS, a maximum torque of 1,500 Nm, acceleration from 0 to 100 km/h in 2.5 seconds and a new world speed record for road cars of 431.072 km/h.
18 Ferrari LaFerrari
19
Bugatti EB 110
The car of the rennaisance of the brand (1991).
Most amazing car of the last decades of 20th century.
20 Ferrari Maranello
21
Koenigsegg CCX
The super car of the Swedish brand held the title of the fastest production car in the world for a few months (predecessor McLaren F1, successor Bugatti Veyron).
22 Lamborghini Reventón
23 Ferrari FXX
24 Lamborghini Miura
BAdd New Item