Top 10 Reasons Why Mario Kart Wii Sucks
This game is #5 in the worst MK games

Here's why...

The Top Ten

1 The Stupid Idea of Funky Kong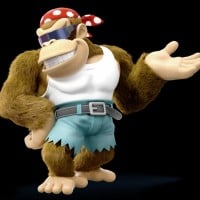 If you say that Mario kart Wii creating Funky Kong is a stupid idea, you should make more research. However, if you say that including Funky Kong in Mario Kart Wii was a stupid idea, well, it's true that they could have include someone more iconics from the donkey kong series, like Dixie, Cranky or K. Rool, but he's not bad.
Everyones so stupid and are like funky kong is just a random character that debuted in this game! Like seriously, he's been a character longer than waluigi u people
Yes, his fan base stinks, mostly the guy who says shock all the time. (Jk I like Troy, just don't like him only using Funky Kong and Daisy)
This Kong ain't a true member of the DK Crew!
2
Tilt Controls are Crappy
I won most of my races with those controls. The tilt is quite smooth, I don't see why you have a problem. The best way to use them is with a plastic steering wheel shell.
Then buy a classic controller...
I won most of the 50cc races with the wii remote.
No they are not
3
Terrible New Characters
Well, Baby Peach and Daisy are just clones. Funky Kong is cool, but could have been someone else. Dry Bowser is also just a clone, and at least Rosalina is a good addition.
They're pretty good ngl
that's saying diddy kong is bad.
4
Overpowered Blue Shells
They are the same as in other games but actually rather underpowered compared to its sequels
Actually, blue shells are not the problem, it's the chance to encounter one.
Then be the quacker (or any ride that has high acclertion
Oh no I got blue shell! *boom* 35 years later FINALLY I CAN DRIVe AGAIN
5
The Lighting Cloud is a Troll Item
I can put up with everything else on this list but this is what got me
Which is a good thing
6
Crappy Tracks
Personally, this is the third best track selection after 7 and 8. My favorites are Maple Treeway, DK summit, Grumble Volcano, and especially, Bowser's Castle.
7
The Idea of Dry Bowser
While I think that we could have more interesting characters than Dry Bowser, He doesn't ruin the game.
Um have you heard a game called new super mario bros
He's pretty cool
Umm. New Super Mario Bros. (2006)?
8
Bad Wiimmfi
Hey wanna play online
9
The Babies Cry Way Too Loudly
At least it's better than the delusional toad shrieking
At least it's better than toadette crying it's like I might have a little crush on her but dang too loud
10
Bad Stat Boosts for Playable Characters
True but flame runner
The Contenders
11
Hackers on Wiimifii
That's not the fault of the game, it's the fault of the players.
Hackers are so annoying they are everywhere
Wait 7 days then hackers can't hack
BAdd New Item