Top 10 Surprisingly Good Animated Movies of the 21st Century
iliekpiez
The Top Ten
1
The Lego Movie

This movie looked like a cash grab, but had charm and humour to make it great. - iliekpiez
This movie is so underrated animation is great and has a great storyline and is clever and humorous - kuledude
Good movie, good plot with a balanced amount of humour. - TheLordRutherfordOfNelson
I've never watched this. I heard how good it was, though. - TheFourthWorld
2
Kung Fu Panda

And how could you not know that this was considered good? People often cite this franchise as DreamWorks' greatest alongside the HTTYD franchise, and even better than the Shrek franchise (granted, the third and fourth Shrek films practically sucked so that should be zero surprise to anyone).
Words cannot describe how blown away I was by this movie! This movie is easily to the 2000s as what The Secret of NIMH was to the 1980s!
What a stupid title for a movie. Combined with that, it had bad advertising and yet turned out god damn hilarious. - iliekpiez
I didn't know that this was considered good.
3
Finding Dory

Much deeper than I thought it would be (no pun intended).
It seemed like this would suck. FN did not need a sequel but this somehow was good. - iliekpiez
4
Flushed Away

This is not a good concept. But turned out really good unexpectedly. - iliekpiez
5
Megamind

This movie was not advertised well and however, it flipped the - iliekpiez
6
101 Dalmatians II: Patch's London Adventure

A Disney sequel, which was surprisingly. Better than the original. It had the charm and added comedy to it. - iliekpiez
7
The Emperor's New Groove

David Spade is a llama. Come on. wow. However, it was good, nothing more, but good. - iliekpiez
8
Ice Age: The Meltdown

It seemed to me that Ice Age did not need a sequel but this movie was better. - iliekpiez
I thought this would suck. Boy, was I wrong. - AliciaMae
9
Over the Hedge

I love Over the Hedge! ❤️
10
The SpongeBob SquarePants Movie

The Contenders
11
The Incredibles 2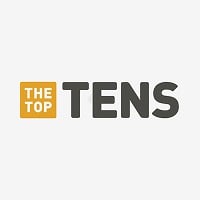 I liked this one more than the first. - Solacress
12
Hotel Transylvania

Yes. This is a very good movie. Sandler is Dracula? Come on Sony but this is their best movie. - iliekpiez
13
The Emoji Movie

14
Kung Fu Panda 2

15
Surf's Up

Better than its atrocious sequel
This had surfing penguins. Need I say no more but then it had a documentary format and surprised me at how it worked in its favor. - iliekpiez
Eh no, this was suprisingly horrible I my opinion, too many disgusting jokes - darthvadern
16
Coco

17
Foodfight!

No, this is a terrible movie!
18
Care Bears: Big Wish Movie

19
My Little Pony: A Very Minty Christmas

20
ZhuZhu Pets: The Quest for Zhu

21
Candy Land: The Great Lollipop Adventure (2005)

22
The Incredibles

23
Finding Nemo

24
A Bug's Life

25
The Powerpuff Girls Movie

26
Kung Fu Panda 3

27
Cars

28
Charlotte's Web (2006)

29
Inside Out

30
Surf's Up 2: Wavemania

31
Monsters, Inc.

32 Strawberry Shortcake: The Sweet Dreams Movie
33
Cars 3

This film beats Don Jon and Wreck-It Ralph down good and hard. This film got succeeded. Don Jon and Wreck-It Ralph got failed.
34
Toy Story 2

35
Cloudy with a Chance of Meatballs

I loved this movie so much that I saw it in theaters twice.
36
Cloudy with a Chance of Meatballs 2

37
Shrek

38
Spirited Away

I love 3D anime shows!
39
Ponyo

40 Scary Godmother: Halloween Spooktacular
41
Scary Godmother: The Revenge of Jimmy

42
Casper's Haunted Christmas

43
A Very Wompkee Christmas

44
Inspector Gadget's Biggest Caper Ever

45
Miss Spider's Sunny Patch Kids (2003)

46
Care Bears: Journey to Joke-A-lot

47
Spookley the Square Pumpkin

48
Barbie in the Nutcracker

49
Pinocchio 3000

50
Popeye's Voyage: The Quest for Pappy

PSearch List
Related Lists

Top 10 Bad Movies with Surprisingly Good Box Art

Top 10 Most Surprisingly Good Movies of 2017

Top Ten Surprisingly Good Disney Movies

Top Ten Best Animated Disney Movies of the 21st Century

Top 10 Best Animated Movies of the 21st Century
List Stats
53 listings
1 year, 125 days old

Top Remixes (4)

1. The Lego Movie
2. Megamind
3. Flushed Away

kempokid

1. Kung Fu Panda
2. Finding Dory
3. Hotel Transylvania

TheFourthWorld

1. The Lego Movie
2. Kung Fu Panda
3. Finding Dory

iliekpiez
View All 4
Error Reporting
See a factual error in these listings? Report it
here
.