Top Ten Surprisingly Good Disney Movies
Lovefromanothergalaxy
If somebody adds frozen I'm gonna ask admin to remove it!
To me I thought beauty and the beast was gonna be cringey but it wasn't that's why it is number one.
The Top Ten
1
Beauty and the Beast (1991)

How was Frozen ranked #23?
I have this ranked as number one becuase when I heard about this film I thought it was stupid but now it's my favorite Disney film while I was watching this film the moral just did karma back at me by saying not to judge a book (or in this case movie) by its cover I watched this first at my friends house who said this film was stupid but his brother liked it and instead of being a friend to my friend I became his brothers best friend funny right and I can relate to belle sort of. - Lovefromanothergalaxy
2
The Princess and the Frog

The sound of it sounded like your typical Disney princess story was it? No it was not! Instead I found an amazing disney movie better than big hero 6 even becuase the characters are greater and everything is to love about this film! - Lovefromanothergalaxy
I'm glad black princess came - 23windomt
I love this movie it was so enjoyable when I saw it in theaters plus we got Louis the Alligator and Dr Faciller (I botched that spelling) - Masochismismagic
3
Lady and the Tramp

The movie sounded bland and while I was watching I got really bored but then the spaghetti kiss scene got me back to action and then I watched the full movie and I would not call it the best disney film but one of the cutest ones you can find! - Lovefromanothergalaxy
4
Robin Hood (1973)

I mean I played robin hood in a play so I mean...
People found this as one of the least successful Disney films.
I see why they think that but it was the first Disney film after walt Disney died himself so we can make a pass. - Lovefromanothergalaxy
5
Zootopia

No one expected this movie to be this good. I personally love this movie. - PhoenixAura81
I could not believe how good this was! Right up there with Hunchback as my favorite Disney movie!
6
Brother Bear

7
Finding Dory

It turned out better than I expected, but I still prefer Finding Nemo - Smash64
Thought it was stupid but was the opposite. - Lovefromanothergalaxy
Yes another 29292929293929x better than the other movie version of finding the fish in the movie so good and well made I give this 100 million billion trillion out of 100 million billion trillion stars
It was alright. ''Finding Nemo'' was better. - mattstat716
8
The Jungle Book (2016)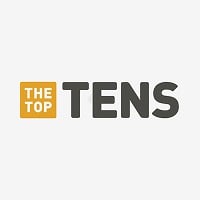 That movie was amazing! - PhoenixAura81
Jungle Book movies (other than the not so good Jungle Book 2 movie) were good movies. - DinoLover4242
Better than the original has some great songs and the original but way better - Lovefromanothergalaxy
9
Mickey, Donald, Goofy: The Three Musketeers

I watched this a lot when I was younger. I enjoyed it a lot. I liked the music. - PhoenixAura81
(more like mousekateers) - mattstat716
10
Alice in Wonderland

A Trippy classic not great but good when I watched this some of the parts were bland and half the time I could not understand the characters exept Alice - Lovefromanothergalaxy
The Newcomers
?
Ralph Breaks the Internet

?
Incredibles 2

The Contenders
11
Monsters University

I don't really care what people say about this movie, I personally found it to be extremely enjoyable - kempokid
12
Gordy

13
The Lion King 1½

14
Beauty and the Beast (2017)

Loved Emma Watson's performance in this, a perfect Disney princess
15
Pocahontas

One of the best disney films yet why so underrated it has all to offer as a great film? - Lovefromanothergalaxy
16
Bolt

17
Maleficent

18
Oliver & Company

19
An Extremely Goofy Movie

20
Descendants

21
A Goofy Movie

22
Descendants 3

23
Brave

Wow it got a bad review as a pixar film but still a great film on a princess who wants her own life - Lovefromanothergalaxy
This just reeked of awful. It wasn't surprisingly good at all. - mattstat716
24
Descendants 2

25
Sleeping Beauty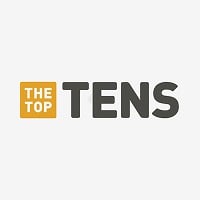 My fave disney movie I love aurora
Was pretty bland but maleifecent made this film way better - Lovefromanothergalaxy
26
101 Dalmatians (1996)

27
Frozen

28
Disney's a Christmas Carol

29
The Brave Little Toaster

30
A Bug's Life

31
Coco

32
The Fox and the Hound

I love this movie - Masochismismagic
33
Fun and Fancy Free

34
Wreck-It Ralph

I think everyone knew this was gonna be good from the start. - mattstat716
35
The Aristocats

36
Moana

37
Adventures in Babysitting

38
Cars 3

39
The Great Mouse Detective

40
The Rescuers

41
The Rescuers Down Under

42
The Many Adventures of Winnie the Pooh

BAdd New Item
Related Lists

Top 10 Bad Movies with Surprisingly Good Box Art

Top 10 Most Surprisingly Good Movies of 2017

Top 10 Surprisingly Good Video Games Treated as Laughing Stocks of Their Franchises

Top 10 Surprisingly Good Games

Top Ten Songs from Not So Serious TV Shows that Actually Sound Surprisingly Good Musically
List Stats
44 listings
1 year, 142 days old

Top Remixes (5)

1. Beauty and the Beast (1991)
2. Lady and the Tramp
3. The Princess and the Frog

Lovefromanothergalaxy

1. Mickey, Donald, Goofy: The Three Musketeers
2. Brother Bear
3. The Lion King 1½

WWEWBMortalKombatFan

1. Zootopia
2. The Jungle Book (2016)
3. Finding Dory

iliekpiez
View All 5
Error Reporting
See a factual error in these listings? Report it
here
.