Top 10 Surprisingly Great Albums of 2018
Pato_cargo
This is a list about the albums that personally surprised me the most in 2018
The Top Ten
1
Kamikaze - Eminem

After revival flopped, I was shocked that this came out just 8 months afterwards, and even more shocked that it was so good.
For an album called kamikaze, it definitely crashed into our hearts.
This is the real REVIVAL.
Should be #1
V 1 Comment
2
Firepower - Judas Priest

Judas Priest delivers their best album since Painkiller, that's all that I'm going to say - Pato_cargo
My favorite of that year - LightningStrike
The song is nice
3
Kids See Ghosts - Kids See Ghosts

A side project made by Kanye West and Kid Cudi which mix elements from hip hop to alt rock, both Kanye and Cudi deliver one of the most atmospheric rap albums from the year - Pato_cargo
Nice move from Cudi to sample Kurt Cobain's "burn the rain" on one of the tracks. This side project gets my vote!
Even Anthony Fantano agrees
4
Masters of the Sun, Vol. 1 - The Black Eyed Peas

It isn't perfect, but it is far better than the music they were making in the late 2000's.

Best songs: Yes or No, Get Ready, Back 2 Hiphop, VIBRATIONS pt.1 pt.2, Ring the Alarm

Worst song: Dopeness - DaWyteNight
5
Trench - Twenty One Pilots

As a Twenty One Pilots fan myself I think that the amount of creativity that they put into this album goes to show how good they actually are, especially at making music that isn't exactly mainstream music.
I like Twenty One Pilots, hoever I will never considered them as a great band, or at least one that deserved to in the top of the genre, but this album showed that with enough dedication and time, they can deliver one of the most amazing albums from the year, maybe even the decade - Pato_cargo
They are life
The backstory of the album could be a movie. That vulture on the logo means way more than you think it does. One of the best and most creative scavenger hunts of all time. Twenty one pilots is one of the best bands of all time. Third band ever to have two songs in the top ten billboard. (Other two were the Beatles and Elvis Presley) and they were the third duo to do so. They nearly have 1 billion listens for stressed out, 769 million on "Ride" and 820 million on "Heathens". To be honest, I think that Trench was better than Blurry Face even though it didn't get as much popularity.
6
Ysiv - Logic

With the three singles released prior to the album I was not expecting much, but the rest of the album was actually good and Logic just had released the worst material first as singles (bad move). - DaWyteNight
7
Lil Wyte - Lil Wyte

This is the closest thing he has had to a masterpiece in a long time. I didn't expect it to be this good but the album gets better with every listen. My only complaint is that it is only 12 tracks, but luckily there is only one skippable track.

Best songs: Keep Going, Cloud 9, Go Up, Nan Day, Dumb It Down, La Familia, Frayser Drive, Slave to Pain

Worst song: Round Me - DaWyteNight
8
Book of Ryan - Royce Da 5'9

9
Holy Hell - Architects

Probably my favorite album of 2018, I wasn't expecting too much out of Architects after Tom desease but jesus christ this album is flawless, it shows that metalcore done right is amazing - Pato_cargo
10
Prequelle - Ghost

A good follow-up to Meliora with some really kick-ass songs
It might not be as great as Meliora. but it's still a pretty solid hard rock album, even after all the drama Ghost have been involved over the years - Pato_cargo
The Contenders
11
My Dear Melancholy, - The Weeknd

This is underrated - ShrekTheGoat
12
Waylon & Willie 2 - Jelly Roll & Struggle Jennings
This album was so good and definitely surpassed my expectations. Not that I was expecting it to suck or anything, but I just didn't expect an album that I could play from start to finish without skipping any tracks. - DaWyteNight
13
Tranquility Base Hotel & Casino - Arctic Monkeys

Personally I like this experimental side Arctic Monkeys showed this year with this album, I take this over Suck It and See and even AM - Pato_cargo
14
Little Dark Age - MGMT

This is better than Oracular Spectacular and When You Die is the best song on the album. I love this album a LOT and is probably my favorite pop album ever. MGMT are my favorite pop artists. - PhoenixAura81
Most of these albums are pretty bad, but this, KSG, and the Daughters one are pretty good. - Sop
MGMT is one of my favorite indie bands, their first two albums are great in my opinion, however s/t was disappointing, but this album show once more that they can make some of the funniest and most energetic pop songs - Pato_cargo
15
7 - Beach House

I think Beach House deserves way more love than they have, they are one of the most inventive indie bands out there and they have made a great bunch of albums, this one is a prove of it, however is way more experimental than the rest of stuff they have, I recommend to start with another of their albums before this one, but belive, this one deserves attention - Pato_cargo
16
You Won't Get What You Want - Daughters

I know that Anthony Fantano put this album as his best but in my opinion, is still a pretty solid album (just not as good as he made it look like) Not only it takes a more industrial side than any other of Daughters albums, but it's also a great comeback record after Daughters hiatus - Pato_cargo
Unfamiliar with Noisy Industrial Rock but this album is great. - DarkBoi-X
17
? - Xxxtentacion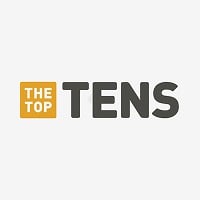 18
Mad Love the Prequel - Sean Paul

This album turned out amazing. Here's my review:
Track 1: Upbeat and duet-like
Track 2: BAAD BAAD LOVE
Track 3: Yesss!
Track 4: Chill
Track 5: FIIIREEE
Track 6: More chill
Track 7: Only heard the solo version, and it's very danceable.
Track 8: EVEN more chill!
Track 9: A good way to finish the album, no lie. (Pun intended)
- TheDuttyGyal
19
Swimming - Mac Miller

20
Simulation Theory - Muse

Why the frock isn't this on here? - DoroExploro13
It's not that great in my opinion. - Userguy44
21
The Now Now - Gorillaz

This was a massive improvement over Humanz and a really good album. In my opinion, this is one of the best albums of 2018
22
Black Panther the Album from and Inspired By - Various Artists

23
Master of Puppets - Metallica

This isn't from 2018 - Pato_cargo
This album is from 1986 - TuxIsAPerson
How the hell did this old ass record make the list, and the greatest electronic album of the year by Against All Logic (Nicolas Jaar) didn't?!
24
What is Love? - Clean Bandit

25
Camila - Camila Cabello

26
Sick Boy - The Chainsmokers
Not the song the album. I like it when it says "YOU HAD ONE JOB! "


- TheDuttyGyal
27
Veteran - Jpegmafia

28
Total Xanarchy - Lil Xan

It's ok 22 is where it should be - Itzyoboijosh
ew no - MasonOcker
29
Dirty Computer - Janelle Monae

It isn't as great as The Archandroid (although The Archandroid is a masterpiece) but is still a pretty solid pop record - Pato_cargo
30
Dictator - Scars on Broadway

31
Past Lives - Against the Current

I was initially worried that this album was going to be their equivalent of Paramore's 'After Laughter', though thankfully this album proved to be more enjoyable. Even though pop music isn't my favourite genre and I think 'In Our Bones' was a lot better, I still think 'Past Lives' has a lot of great and catchy songs, especially songs like 'Personal' and 'Voices'. - SuperSonic17
32
Astroworld - Travis Scott

This album was great - ShrekTheGoat
Love this album - Itzyoboijosh
Pretty average. Better than a lot of his previous work, but still very average. He actually doesn't even deserve to be called a real rapper, he just sings and autotunes for the entire album that's not talent or rapping. It might sound good in the background at a party or whatever but this is not good hip hop or good music. Sorry not sorry. - DaWyteNight
33
Different World - Alan Walker

34
Ephorize - Cupcakke

You've got to be kidding me! - DaWyteNight
35
Voicenotes - Charlie Puth

36
Invasion of Privacy - Cardi B

I have no idea why this isn't higher. With all respect to Eminem (who's higher on this list) his first two albums are amazing but the quality has decline greatly since then. This, on the other hand, blew my mind and hit Eminem out of the park (sans his first two albums). This is probably in the top three for rap albums this decade along with My Beautiful Dark Twisted Fantasy and To Pimp a Butterfly.
Lol hell no this album is garbage! It wasn't as bad as I was expecting but with songs like Bickenhead, I Like It, Bodak Yellow, Bartier Cardi, She Bad, Money Bag etc all on one album there is no way this can be a good album. If people honestly are impressed by this album or Cardi in general then it just shows that they have very low standards...sad. - DaWyteNight
37
Speak Your Mind - Anne-Marie

38
Raw - Sigrid

It's an EP. does it still count?
- TheDuttyGyal
39
Care for Me - Saba

Best project of the year by far!
40
Liberation - Christina Aguilera

41
Ta13oo - Denzel Curry

Greatest album of all time.
42
Daphne and Celeste Save the World - Daphne and Celeste

If u know the music they made before this, then u know why it should be on here - djpenquin999
43
Phoenix - Rita Ora

BAdd New Item
Related Lists

Top Ten Pokemon That Are Surprisingly In the OU Tier

Top 10 Surprisingly Dark Video Games

Top 10 Surprisingly Good Video Games Treated as Laughing Stocks of Their Franchises

Top 10 Surprisingly Awful Superhero Movies
List Stats
100 votes
43 listings
9 days old

Top Remixes

1. Masters of the Sun, Vol. 1 - The Black Eyed Peas
2. Ysiv - Logic
3. Lil Wyte - Lil Wyte
DaWyteNight

1. Holy Hell - Architects
2. Kids See Ghosts - Kids See Ghosts
3. Trench - Twenty One Pilots
Pato_cargo

1. Kamikaze - Eminem
2. Kids See Ghosts - Kids See Ghosts
3. Prequelle - Ghost
kempokid
Error Reporting
See a factual error in these listings? Report it
here
.