Best Survivor: Pearl Islands Players
The Top Ten
1
Sandra Diaz-Twine - Winner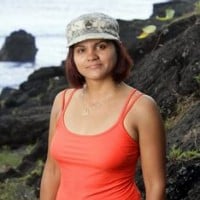 Sandra Diaz-Twine is an American television personality who became known for her appearances on the reality game show Survivor. She's well known for being the only person to win twice.
"The queen stays queen y'all" - quackerpacker
2
Jon "Jonny Fairplay" Dalton - 3rd Place
Lil voting Fairplay out was simple. She knews she loses to both Fairplay and Sandra, and that Fairplay would waste all the money on drugs and probably kill himself. Sandra was supporting a family. - quackerpacker
He was by far the best player in the season, too bad Lil was stupid and voted him out
You contradict yourself, if he was the best player this season then wouldn't Lil have been smart to vote him out. Not that it ever made any difference for her who she took. - morrislawes
"Oh, boo hoo hoo! My grandma died. Boo hoo hoo."
3
Darrah Johnson - 4th Place
As much as I love Sandra, I think this is the real best player of this season. She would have won if they let her play Final 4 immunity, which she probably wins like usual. Probably wins Final 3 immunity too, and wins a jury vote against anyone of the other 3 left, and she doesn't take Sandra who is the only one of those left who had a hope anyway. Was bigger screwed than even Paschal on Marquesas, at least he could have elected to vote out Neleh and not go to rocks or win immunity. - quackerpacker
The way she was eliminated was bogus. And she probably each of Lil, Fairplay, and Sandra (Lil and Fairplay for sure) in a jury vote. - morrislawes
4
Rupert Boneham - 8th Place

Rupert Boneham is an American mentor for troubled teens, who became known to reality television audiences in 2003 as a contestant on Survivor: Pearl Islands where he placed 8th.
Would have totally won vs everyone if he made the end. Probably beats Sandra 7-0 this season. - feisty37
5
Burton Roberts - 14th Place & 5th Place
Wins the game if he takes Lil on that reward. - feisty37
6
Tijuna Bradley - 7th Place
Thanks for preventing Sandra's perfect game. Love Sandra but neither of her games were worthy of a perfect game. - feisty37
7
Andrew Savage - 10th Place
I hate him but he probably wins the season without the bogus outcast twist and Lil coming back. - morrislawes
8 Michelle Tesauro - 13th Place
9 Christa Hastie - 6th Place
10 Ryan Opray - 9th Place
The Contenders
11
Lillian Morris - Runner Up
She was voted back into the game mostly since she was so annoying the rest didn't want go to go on the pre jury trip with her. Draw your own conclusions. - morrislawes
12 Nicole Delma - 16th Place
BAdd New Item