Best Synthpop Bands of The Eighties
Vote for the best band to use keyboards and electric guitar so you would be able to dance on the disco floors!
The Top Ten
1
Depeche Mode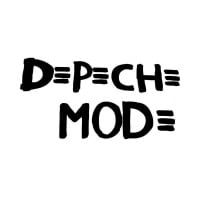 Depeche Mode are an English electronic and synth-pop band formed in 1980 in Basildon, Essex. The group's original line-up consisted of Dave Gahan, Martin Gore, Andy Fletcher, and Vince Clarke.
Best electric synth band that ever was and is and will ever be, thank you Dave Gahan, Martin Gore, Andrew Fletcher, Vince Clarke, Allen Wilder,
They bring the the darkness in their tune whine stabs your heart
loved depeche mode... great saw them in coventry in the 80's... well they have never gone away
Hands down the best! These other bands are chumps. It's like comparing a Kia to a BMW.
2
A-ha

A-ha is a Norwegian band formed in Oslo in 1982. The band was founded by Morten Harket, Magne Furuholmen and Pål Waaktaar-Savoy.
A disgrace erasure are not on this list!
My favorite band ever! So nostalgic and deep! Before even the Doors and Queen
The best 80's synthpop band for me. Their music rocks, very creative. A-ha forever
Norwegian band, one of most known bands of the decade!
3
Erasure

Erasure are an English synthpop duo, consisting of singer and songwriter Andy Bell and songwriter and keyboardist Vince Clarke.
They are the definition of synthpop. Vince Clarke was an electronic music pioneer. Erasure may be the least critically acclaimed of all the bands he created, but it embodies the essence of synthpop the most.
Erasure are just amazing and are probably one of the most underrated bands in the history of pop music.
My favorite band of the 80's, I find it very surprising that they never made it that big in the United States.
My young years were made bearable they listening to my favorite duo of all time. Vince and Andy always!
4
Duran Duran

Duran Duran are an English new wave/synthpop band formed in Birmingham in 1978. They were a successful band of the 1980s and a leading band in the MTV-driven "Second British Invasion" of the US.
Duran Duran were something different. They came from Birmingham but were so serious about their music. Their lyrics painted great pictures and told great stories.
If you'd want to give 80s Pop another name, you'd might as well call it Duran Duran.
I think one of the reasons why Duran Duran deserves a high spot is because they were the right band at the right time. They were a part of the New Romantic movement, which was a backlash to the UK's Punk scene during the late 70s, in which everything was about being aggressive, looking torn up, and "play as fast as you can! " The New Romantic movement was society's way of trying to be more innovative, elegant, and flamboyant, like,"Hey it's a couple of straight guys trying to look all glamorous and be more reinventive(like back in the early 70's Glam scene)." It was literally a backlash against Punk. The only different is that Duran Duran were the tops dogs of the movement. They brought that scene to the mainstream and adapted it to the MTV generation. People wanted it, people loved it, they fell in love with it, it changed a lot of people's hearts and minds, and that was partly the sound of the 80s.
Makeup and synths were part of the new wave culture. Yes, Duran Duran resembles very well that part of the 80s.
5
New Order

New Order are an English rock band formed in 1980, currently comprising Bernard Sumner, Stephen Morris, Gillian Gilbert, Phil Cunningham and Tom Chapman.
Oh you've got green eyes, oh you've got blue eyes, oh you've got gray eyes...
Apart from being too 90s Techno, they were created around the eighties.
Another passin, mode of joy division
6
Eurythmics

Eurythmics were a British music duo consisting of members Annie Lennox and David A. Stewart. Stewart and Lennox were both previously in the band The Tourists, who split up in 1980; Eurythmics were formed that year in London.
Who has as mind to disagree, I've traveled the world and the seven seas. Everybody's looking for something.
What the hell, #28!
7
Orchestral Manoeuvres in the Dark
Built their own equipment in the early days, first 3 albums are pure Synthpop genius. However, like Depeche Mode, never had a UK Number 1.
Still going to sell out concerts all over the world and still making albums these are miles ahead of the rest for me
Lead the way in synthpop. Classic timeless albums across the board. They get my vote
HOW IS ERASURE NOT ON THIS LIST.
8
INXS

INXS were an Australian rock and pop band, formed as The Farriss Brothers in 1977 in Sydney, New South Wales.
Australian 80s pop band, created to play in bars/pubs only.
Michael Hutchence is the soul of this amazing band...love
Best live. A proper band, tight as heck and sexy as hell.
9
Tears for Fears

Tears for Fears are an English pop/rock band formed in 1981 by Roland Orzabal and Curt Smith. Founded after the dissolution of their first band, the mod-influenced Graduate, they were initially associated with the new wave synthesizer bands of the early 1980s but later branched out into mainstream rock ...read more.
Their first album "The Hurting" is one of the greatest albums ever recorded..
2 international hits and literally every other song on the album moves you in one way or another,
The quality and deepness of their compositions were above the bands that are in top here.
They are great! I think they deserve higher place, but everyone has right on his opinion.
They're so cool, without trying. Great music style.
10
Pet Shop Boys

Pet Shop Boys are an English synth-pop duo, formed in London in 1981 and consisting of Neil Tennant and Chris Lowe.
Absolutely the number one synth-pop band of all time! No question about it. Their new album, the third in a trilogy with Stuart Price will be released in January 2020. They have two stage shows out at the moment and have produced music for the new show 'My Beautiful Launderette'. They have not stopped since 1985! No splits, just consistent high quality output.
Collaboration with Years & Years frontman Olly Alexander is the next release.
The quintessential intellectual electronic band. Sharp, smart lyrics with great beats and some of the best and most catchy keyboard rhythms. These guys still sound great, innovate with musicals and new shows that Amaze. One of the best things to come from the 80s. Their 2011 live tour was fantastic.
They are the best band ever! Everything throughout their career has been amazing!
From spinning around my parents' living room aged 7 I've loved them. They still get my vote for the number of top flight songs they've written (both for themselves and others), with lyrics that reach far beyond most bands. I should say synthpop is my passion, and I also love pretty much all the other bands in this list.
The Contenders
11
Alphaville

Alphaville is a German synthpop/new wave band which gained popularity in the 1980s. The founding members were lead singer Marian Gold, Bernhard Lloyd, and Frank Mertens.
For the synthpop german-based band!
Forever young one of the all time best songs of any genre
"A victory of love" number one synthpop song of all time
Marian Gold is still forever young!
12
The Human League

The Human League are an English synth-pop band formed in Sheffield in 1977. After signing to Virgin Records in 1979, the band released two albums and a string of singles before attaining widespread commercial success with their third album Dare in 1981. The album contained four hit singles, including ...read more.
How are they so low? These guys are the best.
Should be in the Top 3. Why is A-ha, a one hit wonder, even on this list?
Can't believe their not in this top ten
Incredible band... Just awesome
13
Modern Talking

Modern Talking were a German synth-pop duo formed in 1983 by singer/pianist Thomas Anders and chorus singer/producer/composer/guitarist Dieter Bohlen best known for their hits "You're My Heart, You're My Soul", "Cheri Cheri Lady" and "Brother Louie", that broke up in 1987 before rejoining in 1998 with ...read more.
It's a disgrace that nobody put them on this list before me
14
Soft Cell

Soft Cell are an English synthpop duo who came to prominence in the early 1980s, consisting of vocalist Marc Almond and instrumentalist David Ball.
Soft Cell amazing! But where is Erasure? La Roux also please.
We stan!
15
Kraftwerk

Kraftwerk is a German electronic music band formed by Ralf Hütter and Florian Schneider in 1970 in Düsseldorf. The band was fronted by both Hütter and Schneider until Schneider's departure in 2008.
Influenced a lot of bands...
Basic band but with interesting tracks!
They started it.
16
A Flock of Seagulls

A Flock of Seagulls are an English new wave and synthpop band originally formed in 1980 in Liverpool by Michael "Mike" Score and his brother Alister "Ali" James Score; with their most famous line-up consisting of the Score brothers along with Francis Lee "Frank" Maudsley and Paul Reynolds.
This band was basically Ziggy Stardust for the 80s New Wave era. That's just awesome!
This is the Synthpop Band! Lead Guitarist, Paul Reynolds a pioneer who others copied. They were at the forefront of the error
I love you, Paul Reynolds!
A few major hits though they undoubtedly emphasized the synthesizer and used it well. 👌
17
Blondie

Blondie is an American rock band founded by singer Debbie Harry and guitarist Chris Stein. The band was a pioneer in the early American new wave and punk scenes of the mid-late 1970s.
The ultimate dance-punk driven band! A pearl to the New Wave culture!
18
Ministry

Ministry is an American industrial metal band founded by lead singer and only original member Al Jourgensen in 1981. Originally a new wave synthpop outfit, Ministry changed its style to industrial metal in the mid-1980s.
They were a synthpop band before becoming an industrial metal band.
19
Japan
Mick Karn's progressive improvisational basslines were indescribable. David Sylvian's vocals had a blissful, unique tone. Barbieri was incredible on the synthesizers. This band was literally insane. Mick Karn moved around stage like he was walking on water, and the funny thing is they were biggest in Japan, not the country in which they formed, England. They played with an understanding of how to create really interesting melodies and structures. Their songs weren't necessarily catchy all the time, they were made for real music fans and developed their style over time, which is why they weren't really accepted up there with the commercial likes of Duran Duran (Who completely and utterly ripped Japan off). There will never be another Japan. One of the greatest bands of all time.
Fabulous band I lived them
20
Men Without Hats
Still going strong. "Love In The Age Of War" is Ivan's best album to date!
21
Ultravox
Ultravox was me and my father's favorite band before he sadly died. Some of this band's songs were at the memorial.
My Goodness,They should be number one.Midge you're has the most outstanding voice,the guys were geniuses and are still performing,how many of these other bands can say that?
22
Simple Minds

Simple Minds are a Scottish rock band formed in 1977. They achieved commercial success in the 1980s and, despite various personnel changes, continue to record and tour.
Remember 'Don't You Forget About Me' from Breakfast Club?
The only song an American can remember. Not even written by the band themselves.
23
Talk Talk

24
Foreigner

Foreigner is a British-American hard rock band, originally formed in New York City in 1976 by veteran English musician Mick Jones and fellow Briton and ex-King Crimson member Ian McDonald along with American vocalist Lou Gramm.
A rock/pop band from the 70s, incorporating the romantic movement of the 80s!
25
Frankie Goes To Hollywood
Another 'Duran Duran' kind of music! Hope you like it.
Frankie say "Relax"
PSearch List