Top 10 Talented K-Pop Boygroup Maknae's
We all know K-Pop has that amazing person who can sing, rap, and dance… but what could a maknae do?
The Top Ten
1
Jeon Jungkook - BTS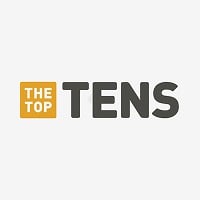 Jeon Jung kook was born in Busan, September 1 1997. His nationality is South Korean. HIs favorite number is 1. He is known as a South Korean idol singer, singer-songwriter, dancer, composer and producer. JK Favorite color is Red, Black, and White. He think express color of Hip Hop is Black and Red. ...read more.
My sister forced me to vote him. But I don't really care - DavinLie
It is the best in the world and always deserves the best
Best kpop boy
He's my bias for a reason
2
Lee Taemin - SHINee
He is the best multi talented baby in SHINee and KPOP world - viasuci
Okay, he debuted when he was still pretty young. He had no lines because he wasn't confident enough in his voice… but now, you can see him slay other vocalists with that voice! Also, his dancing is out of this world. Started from the bottom now we here. - besttoptens
3
Zelo - B.A.P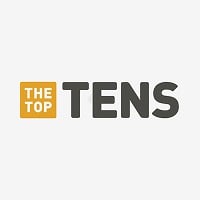 Choi Jun-hong better known by his stage name Zelo, is a South Korean rapper, dancer, singer and beatboxer.
This boy can rap! He is the lead dancer, have you seen that dance on the floor in One Shot's MV? Have you seen his fast LTE rap? He would beat Taemin if he could sing… but this boy deserves 3rd place. Hands down. - besttoptens
4
Cho Kyuhyun - Super Junior
I'm not much of a fan of Super Junior myself, but his voice is so dramatic. His voice can fit any music genre-- ballad, pop, etc.. - besttoptens
5
Seungri - BIGBANG
As a big fan of BIGBANG, I feel like he deserves this place the most. I love his voice. I love his dancing. He may not beat Taeyang in terms of dancing, but his voice though! He may not even be the best singer, but his voice can melt hearts. - besttoptens
6
Oh Sehun - EXO
Despite his skill in singing or rapping, he's not bad of a dancer. His dancing is pretty good. - besttoptens
He has flawless features, and his dancing is to GREAT - sung
he is cute
Love Sehun!
7
Son Dongwoon - BEAST
He's underrated. - besttoptens
8
Ren - NU'EST
Although he is underrated, his pretty face, charming voice, and strong, sharp dance moves are to die for. - besttoptens
9
CHANGMIN - DBSK
He is really talented, too bad nobody is recognizing him today :/
He is one of the best vocals in the K-Pop universe. - besttoptens
10
No Minwoo - BOYFRIEND
Even though Boyfriend is super underrated, the most popular member, No Minwoo has sick raps, and he is the main dancer; the choreographer. - besttoptens
The Contenders
11
Ten - NCT
Stan talents stan Ten NCT!
12
Yang Jeongin - Stray Kids
Sings the best :) the leader of Stray Kids Bangchan once said that Jeongin can express different feeling through singing, and all members fall for his singing
13
Kim Yugyeom - GOT7
He is a leadrapper,leadsinger and also the maindancer,he is the ace in GOT7,even they admitted it,he is the only one who resisted
BAdd New Item