Top Ten Most Talented Metal Musicians
Heavy Metal isn't always about which band has the best songs and albums, but also about how talented the members are. This will include singers, drummers, guitarists, and bassists, which will be judged by how good they are at their instrument, and how good of a songwriter they are.
The Top Ten
1
Steve Harris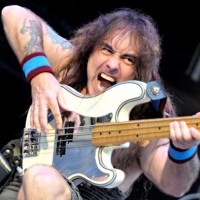 Stephen Percy "Steve" Harris is an English musician and songwriter, known as the bassist, occasional keyboardist, backing vocalist, primary songwriter and founder of the British heavy metal band Iron Maiden.
Steve Harris is probably the best bassist in heavy metal, and not only is he a great bass player, but wrote a lot of great Iron Maiden songs by himself, which includes Hallowed Be Thy Name.
2
Chuck Schuldiner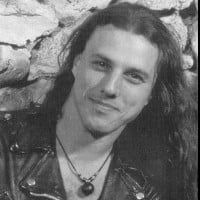 Charles Michael "Chuck" Schuldiner (1967-2001) was an American singer, songwriter, and guitarist, best known as the founder and vocalist, guitarist and bassist of the American heavy metal band Death. He is considered the most influential figure in Death Metal, with some publications referring to Chuck ...read more.
Very good looking
The king is dead long live Death and their original legacy!
He's a better guitar player than Dave Mustaine, a good death metal singer, and a pretty good songwriter. Just listen to Cosmic Sea.
His lyrics can teach real values for someone's life and his music is soul touching. Chuck you live in the hearts of people that love you.
3
Ritchie Blackmore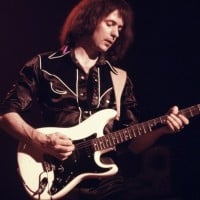 Richard Hugh "Ritchie" Blackmore is an English guitarist and songwriter, best known for his work in the hard rock/metal bands Deep Purple and Rainbow. He was ranked number 16 on Guitar World's "100 Greatest Metal Guitarists of All Time" in 2004, and number 50 in Rolling Stone magazine's list of the ...read more.
A great metal guitarist with nice solos from Highway Star and Stargazer, who helped write some of the best songs by both Deep Purple and Rainbow.
Incredibly talented and innovative. - Metal_Treasure
4
Jon Oliva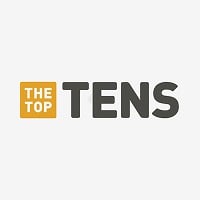 John Nicholas Oliva, known as Jon Oliva, is an American composer, multi-instrumentalist and singer. Co-founder of the metal band Savatage and the rock opera Trans-Siberian Orchestra. He's got a real 4 octave range, able to morph the sound of his voice to any style, from John Lennon and Freddie Mercury, ...read more.
He is so talented that can write and record an entire metal album alone. He can play all metal instruments - lead and rhythm guitar, bass, drums, keyboards and piano. His vocals are mindblowing with a 4-octave vocal range (try Savatage - Hall Of The Mountain King). - Metal_Treasure
5
Dave Mustaine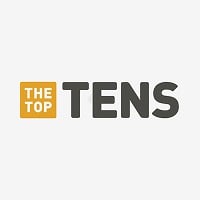 David Scott "Dave" Mustaine (born September 13, 1961) is an American musician, singer, songwriter, actor and author. Mustaine is best known as a pioneer in Thrash Metal, being the former lead guitarist of Metallica before his dismissal in 1983, leading to finding and becoming the front man of his own ...read more.
Mustaine is far ahead of Chuck.However that doesn't mean Chuck sucks.
RIP Chuck.
Dave is a legend, its harder to play his riffs then Chucks - viktorgiz
Best artist ever known
It was hard to choose this over chuck
6
James Hetfield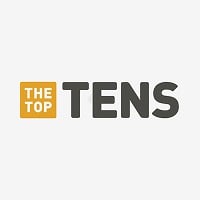 James Alan Hetfield was born on August 3, 1963. He is an American musician, singer and songwriter known for being the co-founder, lead vocalist, rhythm guitarist and main songwriter for the American heavy metal band Metallica.
Not only he is a great singer, but he is also a better guitarist than Kirk Hammett, and a better drummer than Lars Ulrich. He even played bass when recording Hit the Lights for the first time, until Ron McGoveny joined the band.
He has got great vocals.His rhythm and lead guitar skills are also good.I like his solos more than Kirk Hammett. - zxm
7
Jeff Waters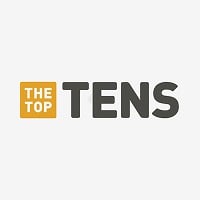 Jeff Waters (born February 13, 1966) is a Canadian metal musician and founder of the metal band Annihilator. He's best known as the guitarist for Annihilator, appreciated for his fast riffs and solos. Waters is also the primary songwriter in the band. Very often he has taken on the role of lead singer, ...read more.
He played all main metal instruments on his band official recordings except drums but he can play drums, too. Basically Jeff is an incredible guitarist with both lead and rhythm functions, and main songwriter. But he also did lead and backing vocals, played bass and acoustic guitar (try Annihilator - Alison Hell). - Metal_Treasure
8
Hansi Kürsch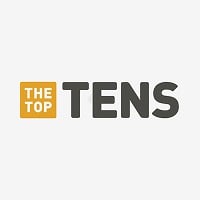 Hansi Kürsch, born Hans Jürgen Kürsch, is the lead singer, lyricist, co-composer and bassist for German power metal band Blind Guardian . Heavily influenced by Freddie Mercury, he creates a huge choir effect by overdubbing his own voice multiple times in complex, overlapping vocal harmonies. He records ...read more.
An immensely talented singer, amazing lyricist and impressive composer. Besides, he was also the bassist until 1998. In addition, he can play guitar and piano very well. He said "When I started making music I had a stronger tendency to become a guitarist." Obviously he had many talents from the very beginning but it was a wise decision to focus on vocals and songwriting. - Metal_Treasure
I want to add that the multi-layered backing vocals and overlapping vocal harmonies in his songs are not a studio magic. He records each vocal track individually because harmonizers and "perfect pitch" programs don't work with his voice, due to (1) distortion and (2) the natural double layer effects his vocal cords have. - Metal_Treasure
9
Ronnie James Dio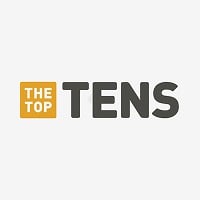 Ronnie James Dio (born Ronald James Padavona; July 10, 1942 – May 16, 2010) was an American heavy metal singer, songwriter and musician. He fronted and/or founded numerous groups including Elf, Rainbow, Black Sabbath, Dio and Heaven & Hell. He is credited with popularizing the "metal horns" hand gesture ...read more.
Both his vocals and lyrics are close to 10/10. - Metal_Treasure
10
Tobias Sammet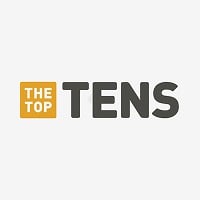 Tobias Sammet is a German metal musician, best known as the vocalist and primary songwriter of the power metal band Edguy, as well as the founder, main singer and bassist of the metal opera Avantasia.
Excellent singing ability, writes songs for 2 bands in parallel (Edguy, Avantasia), played bass, keyboards, piano, organ. He founded Edguy at 14, Avantasia at 21. - Metal_Treasure
The Newcomers
?
Randy Rhoads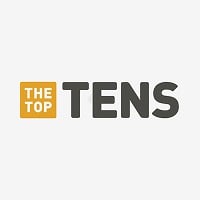 Randall William "Randy" Rhoads was an American heavy metal guitarist who played with Ozzy Osbourne and Quiet Riot. He was killed in a plane crash.
?
Bruce Dickinson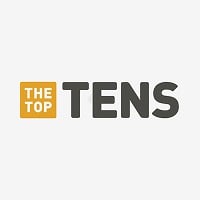 Paul Bruce Dickinson, known professionally as Bruce Dickinson, is an English musician, airline pilot, and broadcaster. He is most well known for being the lead singer in heavy metal band Iron Maiden and his solo career.
The Contenders
11
Cliff Burton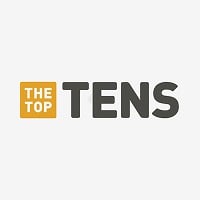 Clifford Lee "Cliff" Burton (February 10th 1962 - September 27th 1986) was an American musician, best known as the second bass guitarist for the American thrash metal band Metallica, recording three studio albums. He died in 1986 after getting crushed by a tour bus in Copenhagen whilst promoting Metallica's ...read more.
12
Devin Townsend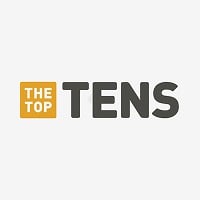 Devin Garret Townsend is a Canadian musician, songwriter and record producer. He was the founder, songwriter, vocalist, and guitarist in extreme metal band Strapping Young Lad from 1994 to 2007 and has an extensive career as a solo artist.
13
John Petrucci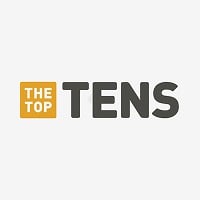 John Peter Petrucci is an American guitarist, composer and producer. He is best known as a founding member of the progressive metal band Dream Theater. Compared to his level of skill, John Petrucci is relatively unknown in the modern music industry.
14
Dimebag Darrell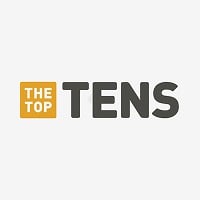 Darrell Lance Abbott, also known as Diamond Darrell and Dimebag Darrell, was an American guitarist and songwriter best known as a founding member of two bands, Pantera and Damageplan, alongside his brother, Vinnie Paul. Abbott died in 2004 after he was shot by a mentally unstable fan.
Should be in top 10 at least. Amazing style. His intensity and heaviness with each riff and solo. All note choices are perfect for the outcome of the entire song. Even his riff writing and solos during their glam/speed/power metal days in the 80s (on their first four albums) is good. The overall songwriting on those albums was not very good BUT he never has a bad riff or solo. Fun songs on those albums just not great. Not every band is going to have a perfect discography but Diamond/Dimebag never stopped being himself.
15
Buckethead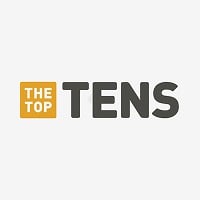 Brian Patrick Carroll, known professionally as Buckethead, is an American guitarist and multi-instrumentalist who has worked within many genres of music.
16
Bill Ward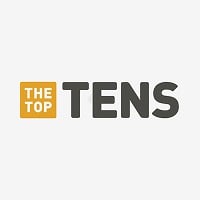 William Thomas "Bill" Ward is an English musician and visual artist, best known as the original drummer for the British heavy metal band Black Sabbath.
17
Dave Lombardo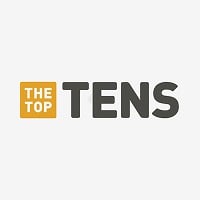 David "Dave" Lombardo is a Cuban American drummer, best known as a co-founding member of the American thrash metal band Slayer.
It's amazing see her drumming! too bad that Slayer and him can't get along and it will be amazing see in the drummer site with Megadeth, along Marty of course, Wake up... Dave!
18
Rob Halford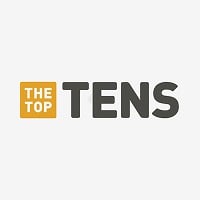 Robert John Arthur "Rob" Halford is an English singer and songwriter, who is best known as the lead vocalist for the Grammy Award-winning heavy metal band Judas Priest and famed for his powerful wide ranging operatic voice.
19
Mikael Akerfeldt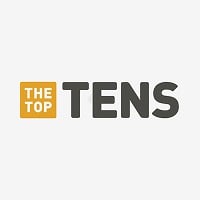 Lars Mikael Åkerfeldt is a Swedish musician, prominently known as the lead vocalist, guitarist, and primary songwriter of progressive death metal band Opeth, as well as being the former vocalist of death metal supergroup Bloodbath for three albums up until 2012. ...read more.
He is really very talented - great vox (both death and clean), guitars, songwriting. Hands down. - Metal_Treasure
20
Maynard James Keenan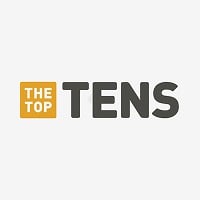 Maynard James Keenan, often referred to by his initials MJK, is an American musician, record producer, winemaker, and actor, best known as the vocalist for Grammy Award-winning progressive metal band Tool.
21
Kirk Hammett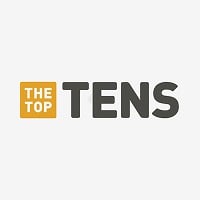 Kirk Lee Hammett is the lead guitarist and songwriter for the heavy metal band Metallica and has been a member of the band since 1983. Before joining Metallica he formed and named the band Exodus.
Kirk Hammett is pretty much the opposite of talented, and he is only famous because of the band he was in.
22
Ozzy Osbourne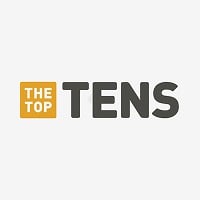 John Michael "Ozzy" Osbourne was born on December 3, 1948. He is also known as ''The Prince of Darkness''. Ozzy is an English singer, songwriter, and television personality. He rose to prominence in the early 1970s as the lead vocalist of the band Black Sabbath. Osbourne was fired from Black Sabbath ...read more.
God
23
Mike Patton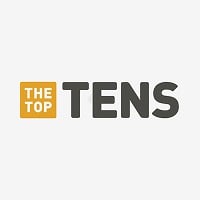 Michael Allan "Mike" Patton is an American singer-songwriter, multi-instrumentalist, film composer, producer, and actor, best known as the lead singer of the alternative metal band Faith No More.
24
Daniel Gildenlöw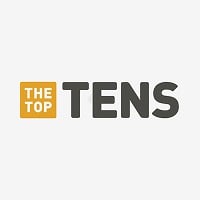 Daniel Gildenlöw is a Swedish musician and songwriter. He is best known as a multi-instrumentalist and vocalist for the progressive metal band Pain of Salvation.
25
Geezer Butler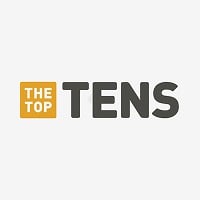 Terence Michael Joseph "Geezer" Butler is an English musician and songwriter. Butler is best known as the bassist and primary lyricist of heavy metal band Black Sabbath.
26
Michael Kiske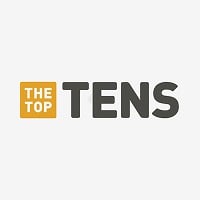 Michael Kiske is a singer best known as the former lead vocalist for the German power metal band Helloween.
27
Mike Portnoy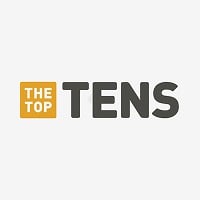 Michael Portnoy is an American drummer primarily known as the former drummer, backing vocalist, and a co-founder of the progressive metal/rock band Dream Theater. Known for his technical skill as a drummer, Portnoy has won 30 awards from the Modern Drummer magazine.
28
King Diamond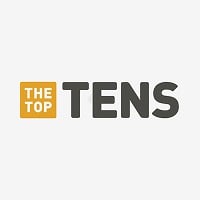 Kim Bendix Petersen, better known by his stage name King Diamond, is a Danish heavy metal musician. He is known for his extensive vocal range, usually sung in falsetto. King Diamond was originally known as the vocalist for Mercyful Fate, but has become notorious for his horror themed Concept albums ...read more.
29
Adam Jones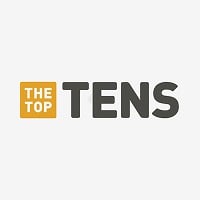 Adam Thomas Jones (born January 15, 1965) is a three-time Grammy Award-winning American musician and visual artist, best known for his position as the guitarist for Tool.
30
Mike Mangini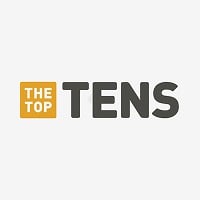 Mike Mangini is an American drummer. Since 2010, he has been a member of progressive metal band Dream Theater, following the departure of founding drummer Mike Portnoy.
31
Jeff Hanneman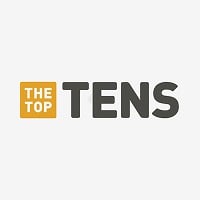 Jeffrey John "Jeff" Hanneman was an American musician, best known as a founding member of the American thrash metal band Slayer.
32
Kai Hansen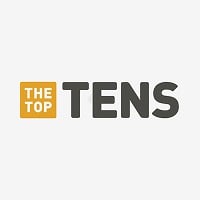 Kai Michael Hansen is a heavy metal guitarist and vocalist. Hansen is the founder, lead guitarist, and vocalist of power metal band Gamma Ray. He is also the co-founder and former member of German metal band Helloween.
33
Tony Iommi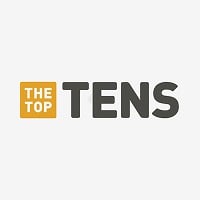 Anthony Frank "Tony" Iommi is an English guitarist, songwriter and producer. Best known as lead guitarist and founding member of the pioneering heavy metal band Black Sabbath, he has been the band's sole continual member and primary composer. At age 17, he accidentally lost the fingertips of his middle ...read more.
34
Ihsahn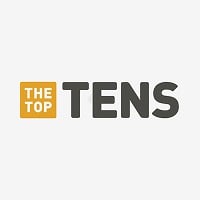 Ihsahn is a Norwegian composer, multi-instrumentalist, and vocalist. He is best known for his work with Norwegian black metal band Emperor.
35
Geddy Lee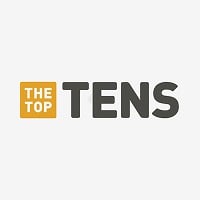 Geddy Lee Weinrib, known professionally as Geddy Lee, is a Canadian musician, singer and songwriter best known as the lead vocalist, bassist, and keyboardist for the Canadian rock group Rush.
Best bassist ever on a mainstream record.
Down low because he is from Rush, which is more of a rock band, but does have some elements of heavy metal.
36
Yngwie J. Malmsteen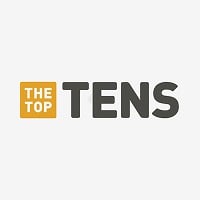 Yngwie Johan Malmsteen is a Swedish guitarist, songwriter and bandleader who was born on June 30th, 1963, in Stockholm, Sweden. He was known for his neoclassical metal playing style back in the 1980s.
37
Arjen Lucassen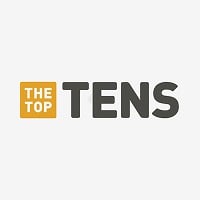 Arjen Anthony Lucassen (born 3 April 1960, Netherlands) is a Dutch progressive rock/metal songwriter, singer, multi-instrumentalist musician and record producer, best known for his long-running progressive opera project Ayreon.
38
Ian Gillan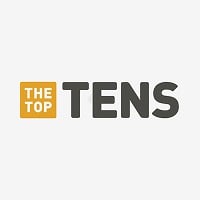 Ian Gillan is an English singer and songwriter. He originally found success as the lead singer and lyricist for Deep Purple, and the original singer on the rock opera concept album Jesus Christ Superstar by Andrew Lloyd Webber, where Gillan had the leading role (Jesus Christ).
39
Neil Peart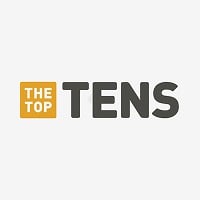 Neil Ellwood Peart, (September 12, 1952 - January 7, 2020) was a Canadian musician and writer best known as the drummer and primary lyricist of the rock band Rush. Peart received numerous awards for his musical performances, including an induction into the Modern Drummer Hall of Fame in 1983, making ...read more.
I agree with zxm. I intended to write something like that but in the meantime zxm explained the case very good. - Metal_Treasure
Neil Peart isn't actually a metal musician.He has got talent.But he played mainly progressive rock,inspired by jazz music.You could see that his drumming style is more of jazz style than metal.But still he is the best drummer. - zxm
40
George Kollias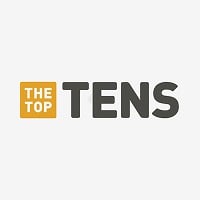 Georgios "George" Kollias is a Greek heavy metal drummer and music teacher best known for his work with American technical death metal band Nile.
41
Gene Hoglan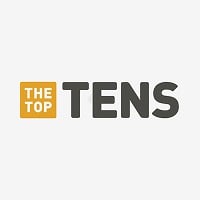 Eugene "Gene" Victor Hoglan II is an American drummer. He is acclaimed for his creativity in drum arrangements, including use of odd devices for percussion effects and his trademark lengthy double-kick drum rhythms.
42
Brann Dailor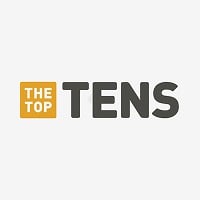 Brann Timothy Dailor is an American drummer/singer best known as a member of the Atlanta, Georgia metal band Mastodon, in which he is the drummer, backing vocalist, lead vocalist and primary lyricist.
43
Danny Carey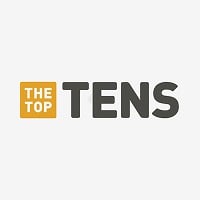 Daniel Edwin "Danny" Carey, born May 10, 1961 in Lawrence, Kansas, is an American drummer and instrumentalist best known for his work in American Grammy Award-winning progressive rock band Tool. He has also contributed to albums by and played with such artists as Zaum, Green Jellÿ, Pigface, Skinny ...read more.
44
Doro Pesch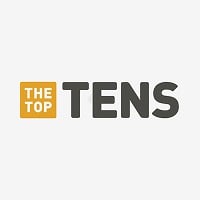 Doro Pesch is a German hard rock singer that started her career in native Düsseldorf in the early 80s with the underground bands Snakebite and Beast.
45
Justin Chancellor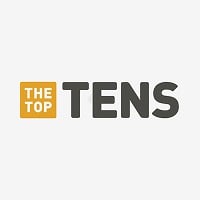 Justin Gunnar Walter Chancellor is an English musician formerly in the band Peach but best known as the bass player for rock band Tool. Chancellor is of English and Norwegian descent.
46
Lars Ulrich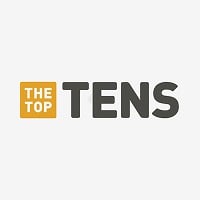 Lars Ulrich is a Danish drummer and one of the founding members of the American thrash metal band Metallica.
Haha come on Guys Lets get Lars to the Top! - viktorgiz
Really like him or hate him... hate him for Napster is childish...watch him he is awesome
BAdd New Item