Most Talented Post-Hardcore / Hardcore Bands
The Top Ten
1
A Day to Remember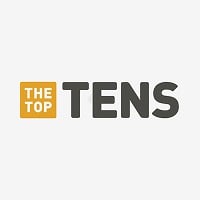 A Day to Remember (often abbreviated ADTR) is an American rock band from Ocala, Florida, founded in 2003 by guitarist Tom Denney and drummer Bobby Scruggs. They are known for their unusual amalgamation of metalcore and pop punk. The band currently consists of vocalist Jeremy McKinnon, rhythm guitarist ...read more.
Only band that has really catchy scream songs. I mean that's a hard thing to do. We came As Romans gets 2nd place for me because of their amazing song To Plant A Seed.
Im a huge TDWP fan but I like A Day to Remember just a bit more - anthonybecerra831
Best band out there today. Most versatility of any of these bands and all of their songs are good. They never settle for anything less than the best. They aren't trying to be the best band of their genre. They are trying to be the best, period.
Their songs are all awesome. I'm from Philippines and when I first heard their song I got hooked up and then search for all of their other song. I really appreciate it so catchy and awesome. The scream and clean parts are balance and the instruments are perfect.
2
Sleeping With Sirens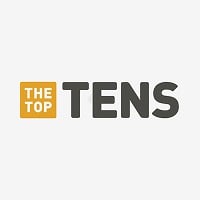 Sleeping with Sirens is an American rock band from Orlando, Florida currently residing in Grand Rapids, Michigan. The band currently consists of Kellin Quinn, Gabe Barham, Jack Fowler, Nick Martin, and Justin Hills.
They're a very talented band and have really good music. They have a lot of variety in their music, the albums they have are quite different from each other. They come up with something different with every album. Their music has very meaningful lyrics and also, Kellin Quinn's vocals are amazing.

With Ears to See and Eyes to Hear, Let's Cheers to This, If You Were a Movie, This Would Be Your Soundtrack and Feel.

What can I say, exceptional! - valentin_siren
Sleeping with sirens is an amazing band. I love Kellin's voice. The way he screams. He is the only vocalist I know and heard with a countertenor voice. When I hear his voice I feel so relaxed.. So that's it! And I really love the lyrics of their songs.. Lets Cheers to this everyone.. This band is quite cool and so relatable.
Sleeping with sirens is an amazing band. They are very musically talented, and can cover a variety of different sounds. In their first album, With ears to see and eyes to hear, they have a very heavy, sullen feeling, with a few uplifting and heart warming songs. Lets cheer to this is perfect xP No other way to put it. In Feel, they experiment and succeed with producing both some of their heaviest and most uplifting songs, as well as Kellin screams a bit, and I personally think he's awesome at it So yeah. I think they are the best. Hbu?
Sleeping with sirens is great. They get me through the hard times in life and just have amazing music. I just love it okay? I can't explain how amazingly talented they are and I love how kellin, Justin, gabe, jack and even jesse all get along yet have totally different personalities, and make the best music
3
Bring Me the Horizon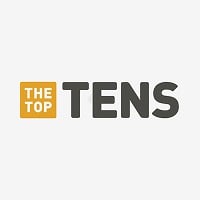 Bring Me the Horizon is a British rock band from Sheffield, Yorkshire. Formed in 2004, the group currently consists of vocalist Oliver Sykes, guitarist Lee Malia, bassist Matt Kean, drummer Matt Nicholls, and keyboardist Jordan Fish. They are signed to RCA Records globally and Columbia Records exclusively ...read more.
best band alive I didn't like them until they released their new album their lyrics are so meaningful and heart felt in my opinion number 1 band all over the world for what ever genre
Their music has evolved which shows signs of a band pushing out from their original roots... Absolutely loved There Is A Hell and cannot wait for the next CD to drop early next year
Yeah! I fully agree with this list Bring Me the Horizon is most deserving metalcore band! And oli is the sexiest man alive!
I know a lot of people think that BMTH lyrics are completely meaningless, but don't insult them. Cause their lyrics means a lot to me. To be honest, I don't like music like Pierce The Veil and Black Veil Brides. Seriously. Listen to a band like Bring Me The Horizon, at least they have the talent. Just my opinion!
4
Asking Alexandria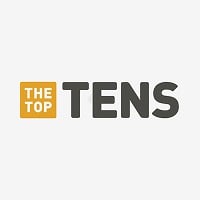 Asking Alexandria are an English metalcore band from York, North Yorkshire formed initially in 2008 by lead guitarist Ben Bruce along with former lead singer Danny Worsnop, bassist Joe Lancaster, keyboardist and synth player Ryan Binns, and current members drummer James Cassells and rhythm guitarist ...read more.
Dude even though danny changed his hair and now looks like a hobo, this stays one of the best bands ever. Good drums, good vocals, amazing guitars and reasonable bass. What more do you want
They show their talent in the song Not the American average the guitars are definitely heavy metal like with amazing singing a drumming
AA are my heroes and have helped me get through the hardest times in my life and have inspired me to write songs sing/scream and play guitar and I have seen them live twice and have met them and I will never forget them they are my heroes.
Asking Alexandria is one of the best bands period they are gods at what they do and they are gonna make it hard for me to catch up with but I can try thanks for motivating me Danny. -keith (lead singer of dead at the doorstep)
5
Pierce the Veil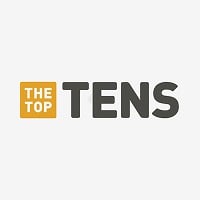 Pierce the Veil is an American post-hardcore band from San Diego, California. Formed in 2006, the band was founded by brothers Vic and Mike Fuentes after the disbandment of the group Before Today, which was formed out of the San Diego punk rock scene.
Pierce The Veil are one of the most amazing bands out there right now (in my opinion, obviously. )Here's why:
1) They are all incredibly musically talented. In every song, they all get a chance to show off how talented they really are. Vic's vocals are so unique - I've never heard anything like them before. One moment, they're angry and passionate - next, sad and emotional. Vic's guitar playing is also amazing. Tony Perry, the lead guitarist, is one of the best guitarists I have heard - just listen to the opening riff of Besitos! In all of their songs Tony's guitar work really shines through. Mike's drums are one of the key parts of their songs, and again he is incredibly talented. Their songs would not be the same without Mike's raw energy that he puts into his drumming. Jaime is a great bassist - you cannot hear them much in the tracks but live he really displays his talent. And he still manages to play while jumping around for practically the whole show!
2) Their lyrics are ...more
PIERCE THE VEIL HAS ONE THING NO OTHER BAND HAS! MEXICAN MEXICAN Musicians+Band=Best Post Hardcore Band I think every other band has that trendy feel to that dubstep crap from Bring me the horizon to asking alexandria to attack attack many others more that try to be like other bands copying there style pierce the veil has their own rhythm their own ste which a lot of bands out there don't have If Your tired of listening to the same everyday Try Pierce The Veil
Pierce the veil is and always be my favorite band because
1) Their music is amazing
2) They've grown so much over the years ( A Flair for The Dramatic, Selfish Machines and Collide with the Sky)
3) They care about their fans
4) Vic has amazing vocals/screams
5) they're not TO heavy
6) Jaime is great at bass
7) Tony is great at guitar
8) Mike is an AMAZING drummer
9) The lyrics are fantastic
10) They tour frequently
They are great live and full of energy, if you haven't heard their music CHECK THEM OUT
They put so much effort into each and every one of their songs. On Selfish Machines, if you listen closely, there are so many parts and components to all of the song, all blending together in a piece of art. They specialize in the progression of their music (the second verse is always more powerful than the first. ) I do not like all of their songs, but I believe they are artistic geniuses, they are better musicians than 90% of current artists.
6
Escape the Fate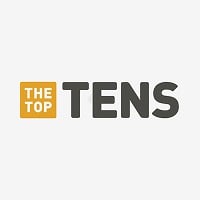 Escape the Fate is an American rock band from Las Vegas, Nevada, formed in 2005 and originally from Pahrump, Nevada. They are signed to Eleven Seven Music.
I always thought Pierce The Veil would be my top post-hardcore band, but Escape The Fate is something else. The sick lyrics, the various sounds and tones and the killer vibe of "This War Is Ours". Escape The Fate gladly holds my number 3 spot of My favorite Bands of all time.
How is Escape the Fate not at the top! We Came As Romans comes nowhere close, along with every other band on this list. ETF is epic, both of the vocalist are amazing.
Madd good band, but most of the bands on here are really good, too. I think just about every band deserves the place they're in.
I can't wait for Falling In Reverse's new album to come out! M/
So far the songs of this band are the best I've ever heard, and I've already heard A Day To Remember, A Skylit Drive, We came as Romans, Attack Attack! And Bullet for My Valentine
7
We Came As Romans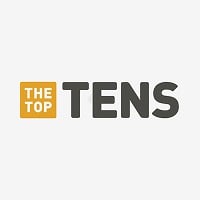 We Came as Romans (abbreviated as WCAR) is an American metalcore band from Troy, Michigan, formed in 2005. The band has gone through one name change and multiple lineup changes, and signed to Albany, New York label Equal Vision Records in 2009. We Came as Romans is managed by Outerloop Management and ...read more.
They're lyrics aren't angry... They're not the normal post-hardcore band that you hear everyday. They're so much better than most of them! They're lyrics are meant to reach out to others and touch you like a good band should!
Everything about them is amazing! Especially their lyrics!
The musicianship is very strong! Great lyrics and melody's! Drums are amazing and love the idea of Eric Choi's cymbal use and creative ideas overall. Amazing band that will prolly forever remain in my top list of bands. It's a blessing to even listen to the bands music!
The best lyrics and the best band, simply.
8
Bullet for My Valentine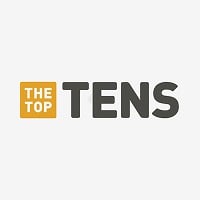 Bullet for My Valentine are a Welsh metalcore/emo band from Bridgend, formed in 1998. The band is composed of Matthew Tuck (lead vocals, rhythm guitar), Michael Paget (lead guitar, backing vocals), Michael Thomas (drums) and Jamie Mathias (bass guitar). Former members include Nick Crandle and Jason ...read more.
These guys have amazing guitar players and should be in the top ten
Bullet for my valentine is great and all but it shouldn't be on this list since it is a heavy metal band, not post-hardcore!
9
Falling In Reverse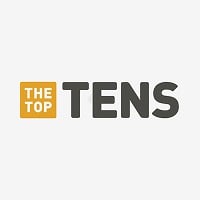 Falling in Reverse is an American post hardcore band from Las Vegas, Nevada, formed in 2008, signed to Epitaph Records.
New debut album sounds really great, Ronnie is the best, and craig kinda sucks no offense but if you like the old etf, this is another band for you guys to listen! - marvdude33
Ronnie is good, but that's allready been said hasn't it... Here are some people you forgot to mention:
Derek: Great guitarist, dench, works well with jacky.
Jacky: Amazing, world class lead guitarist, cute shy personality
Ryan: Very Talented Drummer.
Mika: Now left the band but was good and had epic fashion sense
Ron: Have you heard the bass in fashionably late?
Ronnie is a God. There is no other way to describe it.
He's "King of the music scene" as of now.
Their song raised by the wolves is better than escape the dates whole new album
10
Black Veil Brides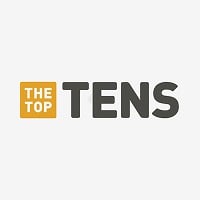 Black Veil Brides is an American rock band currently consisting of Andy Biersack (vocals), Jinxx (guitar), Jake Pitts (guitar), Christian Coma (drums) and Ashley Purdy (bass), that formed in 2006 in Ohio. ...read more.
Black Veil Brides concept record, The Wretched & Divine, is perfection. They're so dedicated to their fans, and their lyrics have true meaning that is easy to appreciate.
BVB is amazing! There lyrics are so meaningful and really describe how teenagers are feeling nowadays. Mist of them anyway. There music tells them to never give in and always believe in yourself. Dreams do come true if you believe enough. And there really good guys. Absolutely down to earth and they love their fans. They deserve to be #1. And so does Blood On The Dance Floor. There amazing guys to. Even not all there lyrics are clean. They stand for something good and have good hearts.
I love them best band ever
Black veil brides mean so much to me. They are my saviours. If it werent for them, I wouldn't be here today.
The Contenders
11
Underoath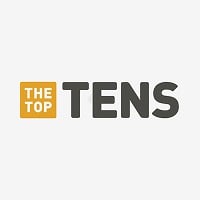 Underoath is an American rock band from Tampa, Florida. Founded by Dallas Taylor and Luke Morton on November 30, 1997, in Ocala, Florida; subsequently its additional members were from Tampa.
Underoath paved the way for half of the bands on this list. They helped define modern metalcore. And also, there isn't a single album by any band on this list half as good as Define The Great Line or They're Only Chasing Safety.
None of these bands would even exist without Underoath. To hell with all of you.
No other band on this list is half as creative and inventive as Underoath. Their music is addictively engaging and ruthlessly heartbreaking! Plus they are all very talented musicians with lots to say through their art.
Easily one of the longest serving and most consistent post hardcore/metalcore bands ever. To the day they called it quits it was 100% all the way into their music and it really shows, such raw emotion it's spine-tingling!
12
Silverstein
You know, I've listened to a lot of post-hardcore - enough to grow tired of the teenage angst that seems to be the driving force behind this redundant, linear genre. The powerful but ultimately generic guitar riffs, the excruciatingly overused bass drum, the harsh yet whiny vocals mixed with the all too familiar auto-tuned clean vocals, and God forbid the fusion of electronic synthesizers. Luckily I knew I had to pay the troll toll to get to the boy's hole. In other words, I sifted through most of the garbage (A Day To Remember, Escape The Fate, Peirce the Veil, etc.) in order to find the good stuff, because I knew it was there. Thank God for Silverstein. Their album, Discovering the Waterfront, is an 11-track melodic metalcore masterpiece. When you've listened to all their albums as much as I do, and hear the harmonic blend of the various subtleties, you will understand. But, considering that A Day To Remember made 1st place, that day will most definitely never come. Now go listen to ...more
This is my #1 band. Unique sound that is unlike any other band. Perfect blend of singing and screaming, sick bridges and breakdowns and wonderful choruses. Not to mention no-nonsense lyrics that have real meaning. This band has everything you need.
Best post hardcore band so far but seems to be underrated. Discovering the waterfront is a masterpiece I'm telling U. Shane does have descent screams and clean vocals. They deserve to be at the top. Alesana was good too if you want light and heavy songs. Hawthorne heights was good as well but when casey died there genre also died. Saosin was also good but failed to keep it up.
This is my favorite band. Every time my life hits a rough spot, it is this band that cheers me up and relates to me in a way no other band has ever really been able to do. Just listen to their albums Rescue, Discovering the Waterfront, and This is How the Wind Shifts.
13
Of Mice & Men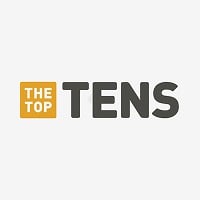 Of Mice & Men is an American metalcore band from Orange County, California. The band's lineup currently consists of lead vocalist and bassist Aaron Pauley, guitarists Phil Manansala and Alan Ashby, and drummer Valentino Arteaga.
Just amazing hands down. It's a shame to see shay go but that's not a problem. With their new lead singer I believe it's going to bring something new to the table and something entirely fresh. Austin's screams are incredible and the lyrics are very meaningful.
Of Mice & Men have really relatable lyrics and are insanely good live. Indefinitely my favourite band by far, plus Austin's screams are incredible!
Of Mice & Men with Shay probably the best thing I've ever listened to. Second and Sebring is probably the most lyrically beautiful song ever written along with This Ones For You. And Shayley's voice in The Ballad Of Tommy Clayton And The Rawdawg Millionaire, near perfection. I love OM&M. Defiantly deserve better than 9th.
Of mice and men are just the raw form of talent, especially with Austin in the band and I just hope they make music forever because it will never get old.
14
Enter Shikari
The most creative band what I ever heard!
Asking Alexandria is my favorite band, but this is about Post-Hardcore and not Metalcore, so hail ENTER SHIKARI ♥
Political lyrics crossed with hard-core beats and dirty dub step content its gott to be a winner for shikari
By far the most unique hardcore band in existence, plus rou is in my opinion onr of the most creative musicians as well as an amazing singer!
15
A Skylit Drive
I think ASD deserves to be the top 1 post hardcore bands because every member are doing such great performances especially Brian, jag and cory
Have you heard their newest album identity on fire? If not you need to listen to it. That whole album blows these other bands out of the park. Another GREAT album is wires and the concept of breathing. Get to listening!
This is the best post hardcore band unique..
I love these guys! It's really cool how the contrast the diffent voice tones in The Cali Buds! The deserve to be way higher on the list!
16
The Devil Wears Prada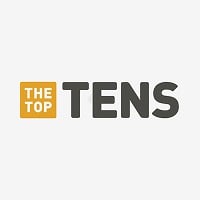 The Devil Wears Prada is an American metalcore band from Dayton, Ohio, formed in 2005. It consists of members Mike Hranica, Jeremy DePoyster, Andy Trick, and Daniel Williams.
The Devil Wears Prada are one of the bands that have stuck to the genre as well as their style (as well as no lead singer change). They have never fallen into the category of monotonous chugging on the guitar and same scream, sing chorus, and breakdown style that all bands are doing now. While they may not be the best live you can tell the emotion they put into their music and they put on a great show.
None of the bands before these guys actually have better talent. Not only are their instrumentals absolutely stunning, but as well as the vocals and their lyrics. The Devil Wears Prada ROCKS! Oh and why don't I see Underoath on here?! They STARTED post-hardcore and made it what it is!
haha keep it good guys I want more growl and scream!
they keep improving with every release. m/
17
Attack Attack!
The best hardcore with synth ever other than Asking Alexandria! All of the songs in their new album was freakingly awesome. Attack Attack! FTW!
Definitely not Asking Alexandria. Asking Alexandria have absolutely no respect in my book. If you ever saw them live, you would know how utterly unimaginably terrible they are.
Where is asking alexandria? I think they are worthy to be placed in the 1st place. err
Nice band, electrocore/post hardcore
18
Alesana
Alesana has been in the business for 8 years now. Honestly many of us wouldn't even listen to this type of music if it weren't for them, they have influenced post-hardcore. Their sounds and techniques are so unique. Shawn's clean vocals are amazing, & also the way they incorporate Melissa's Milke's voice into their records too, and seriously NO SCREAMER sounds like Dennis Lee. Oh, and Jeremy Bryan, seriously whether you like Alesana or not, you have to admit that he is one of the best drummers alive. Their lyrics are pure beauty & the topics in which they base their songs and albums on, like seriously which band does that. They deserve to be up there. These guys are SO GOOD & UNDERRATED. I still jam Alesana. Hate on it.
Best Post-Hardcore band I have ever heard and one of the first I ever listened to. Most beautiful vocals I have ever heard and how many bands have the ability to straight up make a girl horny I mean really. Sick ass drumming sexy members. This band deserves to be in the top. Every aspect of them is pure artistry pain, lust, love, horror, and hate. They undeniably deserve top ten.
This band has changed my life. I'm in college as a music major right now, and I admire how extraordinary their musicality and lyrics are. They are so unique and talented, they know how to stand out, and the harmonies in not only vocals but also the instruments are superb. They should be in the top 5 at least for not only their musicality but their influence as well.
How many bands do you know out there that can write albums and a story to it? They are an amazing, talented, bad ass band.
19
Memphis May Fire
In my opinion Memphis may fire is really unique and the have the most truthful and perfect lyrics... Not to mention the people in the band are super nice too. They just seem like a good honest band and they should definitely be in the top 5 at least!
Fantastic singer all around perfect band should be #1
Listen to the meanings behind there songs, study how they actually record there music, write it, also observe how much the line up changed but the fact they still retained there southern sound
Their first studio album "Sleepwalking" is a one in a million album, not just your average post hardcore album, really gets you off the floor and pumped!
Amazing band
20
Senses Fail
This list is messed up. Where is Thursday, At The Drive In, La Dispute, mwithoutYou and Fall of Troy? And why is Senses Fail at 29? They are some of the only bands from this mostly laughed-at genre that lots of people and critics will look back on as being very musically important, even outside of their own genre. Most of this other stuff is trendy garbage, save some Underoath and a few bands with moments here and there.

All the bands in this list would arguably not exist, or at least in their same form, if it weren't for Thursday, At The Drive In and a few of their contemporaries. Though these bands didn't invent the genre, they DID in fact plant the seed for this "genre" in the 21st century. They were imitated and followed by a ton of inauthentic, egocentric emo/"scene" kids emulating an /aesthetic/ without the artistic value or care for providing you with any thoughtful message from their music. Those kids who want to be in a band because bands are ...more
Can't Be Saved, Calling All Cars, Family Tradition.
The singer has gone through a lot, and he isn't afraid to vent in his lyrics, which go to some of the best screamo/post-hardcore songs I have ever heard. Not much will ever match the thrashy, yet somehow emotinally driven, Free Fall Without A Parachute, or the extremely emotional and melodic Still Searching.
Fatthers of post hardcore
21
Avenged Sevenfold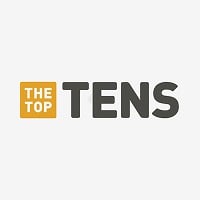 Avenged Sevenfold is an American heavy metal band, that was formed 1999 in California. Their longest lineup of members was M. Shadows (Vocals), Synyster Gates (Lead Guitar), Zacky Vengeance (Rhythm Guitar), Johnny Christ (Bass Guitar), and The Rev (Drums). ...read more.
I just voted for escape the fate I didn't know that Avenged Sevenfold would be on the list cause my two favorite bands are escape the fate and Avenged Sevenfold so that kinda pisses me off cause I like both but my favorite it Avenged Sevenfold cause the rev died which was so bad but the rest of the band dedicated a lot to the rev and they are still standing strong which obviously has to tell you something I LOVE Avenged Sevenfold
Personally this is my favorite band and although they aren't metalcore anymore they are a very deadly heavy metal band that is very deserving with lyrics very meaningful and true that anyone can relate to
Avenged sevenfold is not post hardcore, is heavy metal!
22
As I Lay Dying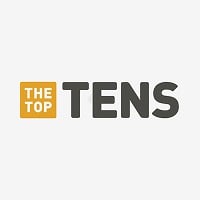 As I Lay Dying is an American metalcore band from San Diego, California. Founded in 2000 by vocalist Tim Lambesis, the establishment of the band's first full lineup, which included drummer Jordan Mancino, occurred in 2001. As I Lay Dying has released six albums, one split album, and two compilation ...read more.
Now with their 10 year anniversary, one of the most popular Metalcore band's is getting stronger with every album. Heavy riffs and breakdowns, awesome drums, awesome vocals, perfect balance of melody and harmony with crazy rhythms that make you want to bang you head against the table!
23
August Burns Red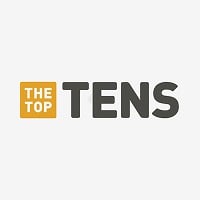 August Burns Red is an American metalcore band from Manheim, Pennsylvania. Formed in 2003, the group began their first performances while a majority of the members were attending their senior year of high school, and soon began playing shows around Lancaster, before being signed to CI Records. Afterwards, ...read more.
Easily the most creative and best metalcore band around. Great vocals, positive lyrics, shredding guitar, and just powerful songs. The first song of leveler is amazing. Very excited for new album this week.
By far the best drummer in all of Hardcore music. The guitarist is crazy too. I don't know how this band isn't even on the list.
This band is so good.
DUDE LIKE FOR REAL. This is band has Created some of the GREATEST Breakdowns and DIrtiest time signature changes. The Genuine Genius n the Complexity of their music Is a gift to all of us. ABR you deserve wayyy more Cred. love
24
Alexisonfire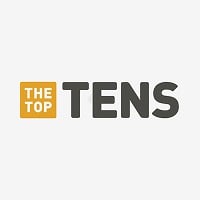 Alexisonfire is a five-piece Canadian post-hardcore band that formed in St. Catharines, Ontario in 2001. The band consists of George Pettit, Dallas Green, Wade MacNeil, Chris Steele, and Jordan Hastings.
Alexisonfire is the only band ever.

But really, though. The fact that they're number 30 has me shaking my head in sadness. Ontario truly made some great melodic/post/whatever style of hardcore punk in the 00's, but Alexisonfire are the kings
If they were still together I would be shocked if they weren't number one still better than most of the bands on this list if you never got to see them perform you missed out.
Best band in the world for me, not just musically but with their live performance, it sickens me to see them this far down the table, who else has a voice like Dallas and a scream like George!
This band made post hardcore what it is today they should be number 1 this list is ridiculous
25
Dance Gavin Dance
This is the only band on the list I actually like and listen to. Easily the most talented too of them all. To be honest, I would leave this band on the list and replace the rest of them with much more talented bands like
The Fall of Troy, La Dispute, Closure in Moscow, Devil Sold His Soul etc.
I thought this was for most talented not most fanboyed. Will swan is arguably the best guitarist out there he's just so underrated because of the genre. He hits the most amazing riffs I've ever heard. John mess is also considered the best screamer out there too. His lyrics and just tone are phenomenal in every song. Matt Mingus just brings it all together. He kills it with the drums and is also very underrated as a drummer. Oh yea last but not least Tillian Pearson! His voice is heavenly and get hit seemingly any note. Everyone else just brings it all together to create just superb songs. These guys are definitely the most talented. Everyone else on here just talks about their songs and just say they're the best because I like them. Figure out what talent means and then you'll learn why DGD is the most talented band out there.
DGD is almost experimental at this point as they've managed to integrate multiple styles with each album release. With the turnover of band members they experimented with fusion jazz, funk rock, and some hip hop. Ultimately the complexity of their songs wins my heart. And the lyrics that are intelligible enough to understand speak of deep meaning and document a sort of pain that can be related to.
Easily one of the best bands ever. They combine so many genres of music together and make is sound so amazing. They also probably one of the most technical and talented bands along side The Fall of Troy. Will Swan can really shred. I don't enough fans of post-hardcore know about these guys as they should.
26
Adept
Best Post-Hardcore band. I can't listen to anything else!
Awesome band! Especially their older stuff. Highly recommended to check them out!
27
In Fear and Faith
Really Good Post-Hardcore Band, solid instrumentals, solid vocals, everything is pretty damn good and I'm a new fan.
Love this band! Should be near the top for sure!
Needs to be way higher on this list!
28
Issues
There not noticed enough! After one song I fell in love. definitely should be number two sitting right behind A Day To Remember that is exactly where they should be.
I love this band! Especially love Stingray Affliction, Hooligans and Sad Ghost
I love their song its awesome, please vote for them
Love the Vocals expecially king of amarillo, love sex riot is great
29
Chiodos
Craig Owens is back and Chiodos is better than almost anybody on this list with him. Their albums "Alls Well that Ends Well" and "Bone Palace Ballet" are legendary. They perfectly balance Craig's gorgeous voice with hardcore screaming and breakdowns.
Penis! Now that I've got your attention vote for this band. They stand out from all bands you would hear at warped. They have a different vibe to their music. Keyboard is great too for this band.
chiodos were way better when craig owens was still the band's vocalist. CHIODOS W/ CRAIG OWENS FTW! M/
Simply the best... Listen to no penguins in Alaska and the words best friends become redefined. Also listen to. Is it a progression of a cannibal use a fork.
30
All That Remains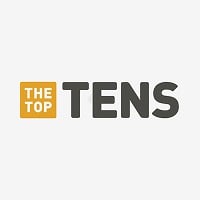 All That Remains is an American heavy metal band from Springfield, Massachusetts, formed in 1998. They have released eight studio albums, a live CD/DVD, and have sold over a million records worldwide.
31
Miss May I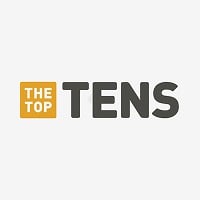 Miss May I is an American metalcore band from Troy, Ohio. Formed in 2007, they signed to Rise Records in 2008 and released their debut album, Apologies Are for the Weak through the label while the members were still attending high school.
Miss May I Is Awesome! They have a great blend of clean singing and screaming. Their bassist is the singer which is pretty rad also! They have evolved tremendously from their first album! Check out their single "Hey Mister"
32
Suicide Silence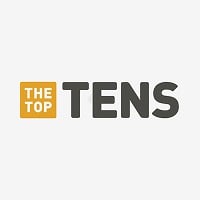 Suicide Silence is an American deathcore band from Riverside, California. Formed in 2002, the band has released four full-length studio albums, one EP and eleven music videos.
This is not post-hardcore
33
Fugazi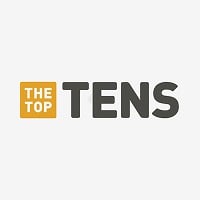 Fugazi is an American punk rock band that formed in Washington, D.C. in 1987. The band consists of guitarists and vocalists Ian MacKaye and Guy Picciotto, bassist Joe Lally and drummer Brendan Canty.
If you've heard the albums Repeater and Red Medicine and know literally ANYTHING about post-hardcore punk and what that means, then you'll understand Fugazi was at the top of the game. Actually, they WERE the game for about 10 years. If you don't have an hour to check out the albums, take ten minutes and listen to Repeater's "Turnover," "Merchandise," and "Two Beats Off." Then go listen to the whole thing, because you've just had your mind blown. With their latest album, the Argument, they are STILL pushing borders. Check out to the song "Life and Limb" and then listen to something from - I don't know - Mice and Men.

Or, if you skipped to the end/want the point already, here it is. The compilation titled "13 Songs." Pick any song you want off this; it doesn't matter. Fugazi reigns.
Fugazi are the only real "post-hardcore" band here. Their songs tackle different subjects and not the same thing like Sleeping with Sirens and Pierce the Veil (who are no more than power-pop by the way).
Are they not one of the first post-hardcore bands? They pretty much define the genre.
These guys began and defined the genre of post-hardcore. Plus, any band with Ian MacKaye, frontman of Minor Threat and founder of straight edge, is automatically genuine hardcore.
34
The Amity Affliction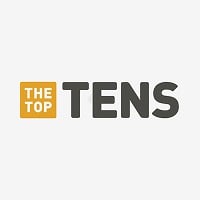 The Amity Affliction is an Australian metalcore band from Gympie, Queensland, formed in 2003. The band's current line-up consists of Ahren Stringer, Joel Birch, and Dan Brown.
My absolute favorite band. The one and only band me and my girlfriend both love. Their album Chasing Ghosts is so good and their screams have gotten so much better since Youngbloods. They definitely deserve to be in the top ten.
A well known band in Australia - and is the best post-hardcore band that ever existed on this planet. Particularly the album Chasing Ghosts!
Amity is so good. Let The Ocean Take Me is one of my favorite albums, and Chasing Ghosts is one of my favorite songs. Their lyrics can be really depressing and heavy, like the song Chasing Ghosts which is basically Ahren and Joel singing and screaming a suicide note, but the lyrics are still good. I love Amity and they deserve better.
Coming straight out of Australia these band would have to be one of the best post-hardcore bands to of ever hit the stage.
35
Our Last Night
Our last night are so amazing how are they not rated better
The best cover band and metal band I know
Love there new album younger dreams
Too underrated
36
The Bunny the Bear
The bunny the bear has a great sound to all their songs. If you haven't heard them, listen to In Like Flynn, Your Reasons, or Hey Allie. All their songs are good, and they put on masks of bunnies and bears, it's awesome!
Great band from Buffalo, NY
They are post-hardcore but they show elements of rock as well
Matt is amazing at un-cleans and Chris has a unique range in Cleans
Stories is one of their amazing albums that you must listen
37
Motionless In White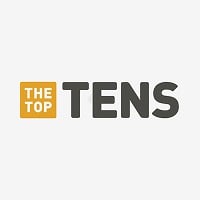 Motionless in White, often abbreviated MIW, is an American metalcore band from Scranton, Pennsylvania.
This band is always epic, they're great lyrically, musically and have a great, ballsy style, I think they definitely deserve a spot higher up on the list, everyone go listen! Puppets is my favourite song
Really great band, latest album had really meaningful lyrics. Honestly if you haven't heard o them search up "devils night" or "immaculate misconceptions"
Many people think they're scary in their music videos, but they have so much meaning if you pay attention to what's happening in the video and their lyrics.
Meaningful lyrics, with a haunting atmosphere.
38
Chicosci
Proud to Be Filipino :D
From nu metal to post-hardcore.
39
Crown the Empire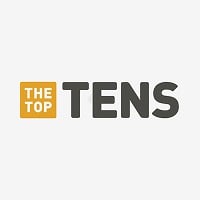 Crown the Empire is an American metalcore band formed in 2010 in Dallas, Texas. They have released one EP and three full-length albums.
This is a truly underrated band that deserves MUCH more popularity. Their new album The Fallout has an awesome musical theme that includes an interesting intro with various uses of orchestral instrumentation in songs such as Menace. They bring very high quality instrumentals to the table with an awesome clean vocalist and outstanding harsh vocalist. The Fallout and their earlier album Limitless are definitely worth checking out, I HIGHLY recommend this band to anyone looking for amazingly great music.
Wow. Just wow. Not only should this 100% be in top 10! It should be #1... So under-appreciated, HIGHLY RECOMMEND TO ANYONE looking for good music... They may be newer, but COME ON. Fantastic.
Crown the empire may be a newer band but 47 come in guys they are just plain amazing from the screams to clean vocals and there songs have so much put into it and they are absolutley amazing live! Listen to them trust me!
On of the most under-appreciated post hardcore/metalcore bands out there. Take a second and listen, will change your life...
40
Chunk! No, Captain Chunk!
Listen to the album Something For Nothing, and catch them on tour with A Day To Remember and ISSUES.
We are captain chunk
41
I See Stars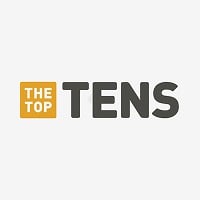 I See Stars is an American rock band that formed in 2006 based in Warren, Michigan. The band currently consists of vocalist Devin Oliver, guitarist Brent Allen, keyboardist and vocalist Andrew Oliver, and bass guitarist Jeff Valentine.
My favorite band and should be much higher
Listen to Ten Thousand Feet or New Demons, definitely one of the top 3 Post Hardcore bands out there. Also they sound damn good live.
One of the best screamer/singer combos, also the absolute hardest hitting bass drops of any band I've heard, especially their newer stuff.
Their new album is amazing. A multi genre combining band, they have an incredible amount of talent.
42
At the Drive-In
At the Drive-In is the best true post-hardcore band. Relationship of Command is not only a great album to listen to, but a piece that has become a defining influence in modern rock n' roll. No other band on this list even comes close to the musical influence these guys have had on generations of hardcore to come. I'm no music snob, but everyone else on this list doesn't remotely compare to this band.
If you ask any post hardcore band who their favorite band is, these guys would probably be #1 over and over
Without Relationship of Command none of these newer bands would exist.
The fact that this band isn't even in the top 25 is ridiculous. they should be number one and anyone who hasn't heard of them isn't old enough to realize what post hardcore is supposed to sound like.
43
Hands Like Houses
I love Hands like Houses A LOT and they should be in the top 20 at least. They are a great post hardcore band. Look up A Fire on a Hill.
My favorite band ever! They deserve to be #1. Look up their song A Fire on a Hill. Completely amazing band.
Best band 100% through and through
Best Post-Hardcore band ever!
44
Famous Last Words
Nice instrument and unique sound combined with heavy rumbling bass and guitar, kinda overwhelming harmonic minor tone choice, the scream is the expert one I think
They have a different style in sound and vocals than other bands I've listened too. Is that a good thing? Yes it is!
They are awesome! Their lyrics are so clever and meaningful!
JT Tollas is such a talented vocalist and they rest of the band work so well with his voice
45
The Color Morale
The most under rated overlooked band in the genre with so much talent and a unique sound - TrevorManiscalo
Their rating needs to be moved way up.
TCM is great, their lyrics are positive, and Garret is such a good singer.
46
Hatebreed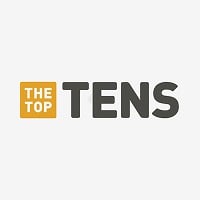 Hatebreed is an American metalcore band from Connecticut, formed in 1994. They have released 7 studio albums to date, most recently The Concrete Confessional on May 13, 2016. Their musical style blends influences from hardcore punk and heavy metal; a prominent band within the hardcore scene, they have ...read more.
The Best Hardcore band on this list of course, most of these bands are Metalcore and not Hardcore, I miss Madball and Exploited up here, please vote for Hatebreed
The only hardcore band on this list.
I love this band but this is NOT post-hardcore, its good ol' fashioned Hardcore. Should be like #2 on the hardcore list right behind Terror
47
For All Those Sleeping
For All Those Sleeping hasn't been around too long, but have been able to show that they can play a wide range of different music. From Cross Your Fingers's catchy pop punk clean vocals with amazing screams to their newest album Incomplete Me's harder cleans and screams. Their second album Outspoken is by far my favorite album from any band. Mike Champa seriously is one of the best screamers in this genre. He has the ability to do both high and low screams while staying very clean. In addition to this they are an extremely talented live band and can get a crowd going. They definitely deserve to be higher.
Screaming and vocals caught my attention here! Don't know what every1 else thinks... But my favorite moments are when they just come out of the clean vocal choruses and a truly Epic low pitched scream comes through followed by a high pitched one, everything in the Outspoken album makes me want to head bang
Christian post-hardcore band not afraid to do post-hardcore in their own way. Their latest album got them a lot fans. Gotta admit that they are one of my favorite bands.
48
Thrice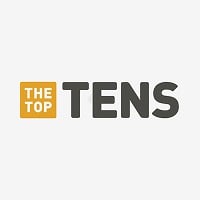 Thrice is an American rock band from Irvine, California, formed in 1998. The group was founded by guitarist/vocalist Dustin Kensrue and guitarist Teppei Teranishi while they were in high school.
One of the most underrated artists to come from the 2000s. Dustbins screams, barks and growls are like nothing I've ever heard, and still manages to have smooth vocals as well. Their lyrics and composition is incredibly intelligent.
Probably the most talented band on the list I like a band that doesn't make the same album 16 times
Please this band should be much higher
Come on, NEEDS TO BE WAY HIGHER! Seriously they STARTED it ALL!
49
Funeral for a Friend
One of the best bands in this genre. They honestly should have so much more recognition than they do in today's "scene". I find that their music is too mature for most teens these days though.
Do listen Red Is The New Black or Roses For The Dead and I believe these guys will jump up.
50
Eyes Set To kill
Eyes Set To Kill, a perfect combo of beauty and music that touches the soul, so why are they only at rank 40! 1
The best hardcore/metalcore, eyes set to kill my favorit band, by Endre 07.
PSearch List