Tamil Nadu Events of 2018
mpKarthik
This list shows some of the Important Incidents happened in the year 2018 in Tamilnadu State of India.
The Top Ten
1
Government Kills Sterlite Protesters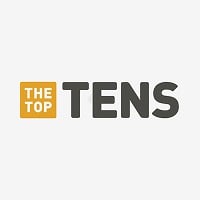 Sterlite Copper, a copper producing company of Vedanta Groups in Tuticorn received a huge amount of negative response from the people. People of Tuticorn protested for 100 days to close the company, due to toxic effluents released from the industry into air and water; it was difficult to breathe. During the 100th day People who marched towards the collector office were shot by the Government. 13 Protesters were killed. Indian Government killed its own people. - mpKarthik
2
Gaja Cyclone
On November 11, a Cyclone hit Tamilnadu (Places: Thanjavur, Tiruvarur, Pudhukottai, Trichirapalli, Ramanathapuram, Nagapattnam, Cuddalore, Karaikkal), at a speed of 140-160 kmph. Due to this Cyclone, 1000s of cattle, birds died, 18000 hectares of coconut trees, 56000 hectares of crops and trees, 1000 transformers, 1 lakh electric poles, 201 Electricity Substations, 5000 Boats were destroyed (Most of the coconut Trees were uprooted). 63 People Died. - mpKarthik
3
Bharatmala - Salem-Chennai 8 Way Lane Protest
Bharatmala, a branch scheme of Sagarmala, a plan to construct 8-Way Lane Road from 1. Salem-Chennai 2. Salem-Coimbatore 3. Coimbatore-Hosur 4. Hosur-Salem 5. Hosur-Chennai 6. Tiruchirapalli-Coimbatore 7. Tiruchirapalli-Salem 8. Tiruchirapalli-Chennai. The First Stage of Salem-Chennai 8-Way Lane begun and the Government marked stones in the respective lands. Many Farmers opposed this 8-Way lane Project as this scheme grabs their farming land. It was opposed mainly because, it plans to destroy Mountains and Nature in Salem. - mpKarthik
4
Nel Jeyaraman Death
Nel Jayaraman, an agriculturist who revived more than 160 traditional paddy seeds died on December 6, 2018. Nel Jayaraman is a student of Agriculturist Nammalwar. - mpKarthik
5
Kalignar Karunanidhi Death
Kalaignar Karunanidhi, Former Chief Minister, from Dravida Munnetra Kazhagam (DMK), died on August 7, 2018. Kalaignar Karunanidhi was Chief Minister of Tamilnadu for two decades. - mpKarthik
6
Pon Manikavel & Statues in Tamilnadu
A.G. Pon Manckavel, an IPS Officer, serving as an Inspector General for Idol Wing, has reported many irregular activities involved in the Hindu Religious and Charitable Endowments Department and brought hundreds of valuable smuggled idols back into India. He helped to retrieve the King Rajaraja Cholan and his queen Lokamadevi stolen bronze statues from Gujarat museum, misappropriation in the making of a Panchaloha idol of the Palani Dhandayuthapani temple, idols burglary at Suthamalli Varadaraja Perumal temple and global idol-smuggling network. - mpKarthik
7
Kurangani Forest Fire Accident
On 11 March 2018, a group of trekkers on their way from Kolukkumalai, trekking downhill towards Kurangani got trapped by wildfire. This group included 27 members of a 2-day trek organized by CTC to celebrate Woman's Day and another 12 member group on a trek organized by a private tour company. 3 of the trekkers reportedly turned back before the rest faced the wildfire. Unfortunately, 16 trekkers lost their lives in the disaster. - mpKarthik
8
S Ramakrishnan Sahitya Academy Award Winner
Tamil writer S Ramakrishnan has been honoured with Sahitya Academy award, for his novel Sancharam which deals with the lives of nadhaswaram artistes. - mpKarthik
9
Vairamuthu Aandal Issue
In a Function, Poet Vairamuthu cited the research of an American scholar who said that Andal belonged to the Devadasi community and had lived and died at the Srirangam temple in Tiruchirappalli. This led a controversy, and received huge amount of opposition from Bharatiya Janatha Party (BJP) and many Hindus. - mpKarthik
10
Kaveri IPL Protest
A Protest started asking the Central Government for setting up Cauvery Management Board. In order to gain attention, a few sect of people and Political Parties, asked to stop the IPL match between Chennai Super Kings (CSK) and Kolkota Knight Riders (KKR). As per their request all the matches were moved from Chennai to Pune - mpKarthik
The Contenders
11
2190kg of Dog Meat Seized in Chennai
On Nov 17, 2017, 2190 kg of Dog Meat was seized at Chennai Egmore Railway station. 20 Parcel boxes were unloaded from Mannargudi-Bhagat Ki Kothi Weekly Express, to the Egmore station. The police officials found a bad smell from those thermocol boxes. The Railway Police RPF opened the boxes and found frozen meat of slaughtered dogs. It was reported that this meat was about to sent to Hotels in Chennai. - mpKarthik
12
Neutrino Protest
India-based Neutrino Observatory (INO) is at Theni district, Tamilnadu. People claim that this project affects nature and it should be removed. Marumalarchi Dravida Munetra Kazhagam (MDMK) made a protest against this project. - mpKarthik
13
Rise of Tamil Desiyam
Last 50 years, there had Dravidian Parties ruling Tamilnadu, with their Dravidian Ideology. A new Ideology named Tamil Desiyam arised in Tamilnadu, Naam Tamilar Katchi (NTK) leaded by Seeman is following this Ideology. - mpKarthik
14
Rajinikanth & Kamal Hassan Political Comedies
Actor Rajinikanth and Kamal Hassan, are the topmost actors in Tamil Cinema Industry. They made their Political entry and their Political response from the people was not up to the level. - mpKarthik
15
Nirmala Devi TN Governor Issue
A Whatsapp conversation between Professor Nirmala Devi and her students which was leaked. Shocking details have emerged from Nirmala Devi's WhatsApp conversation with a student in the sex-for-cash scandal, which involves TN Governor. Later, She was arrested. - mpKarthik
16
Salem Rajalakshmi Murder
Rajalakshmi, a Lower caste (Dalit) Girl studying Class 8 in a government school, was third child of Chinnaponnu-Samivel Couple was beheaded and killed using a sickle by her Neighbor Dinesh Kumar from intermediate Muthaliar Community in Thalaivasal, Attur, Salem District. Dinesh Kumar stromed into Rajalakshmi's house, pushed down Chinnaponnu and abused her caste name and killed Rajalakshmi. Formerly, Rajalakshmi rejected the sexual advance made by Dinesh Kumar, this was the back drop of the murder. - mpKarthik
17
Neighbour State Kerala Floods
Kerala, Neighbor state of Tamilnadu received a unusually high rainfall during the monsoon season. It was declared by Indian Government as Level 3 of Calamity, worst flood ever in the century after 1924 Kerala Floods. 483 People died, 14 people missing, about a million evacuated from 14 districts which were announced Red Alert. - mpKarthik
18
Actress Sridevi Death
Sridevi is an Indian film Actress, who worked in Tamil, Telugu, Hindi, Kannada and Malayalam Films, regarded as First Female Superstar of Indian Cinema, died on 24 February 2018 at Dubai. It was reported by Dubai that the cause of her death was Accidental Drowning. A retired ACP Delhi Police said that Sri devi's Death was a planned Murder. Still there remains a confusion in Sridevi's death - mpKarthik
19
Medical Student Krishna Prasad Death
Krishna Prasad, a 24 year old Medical student studying MD in Post Graduate Institute of Medical Education and Research (PGIMER) committed suicide. He was tortured for not knowing Hindi and he was depressed and Hang himself. - mpKarthik
20
HIV Blood to Pregnant Women
HIV Infected Blood was given to a Pregnant women in Government Hospital. A man who donated blood on Nov, 30 and blood was given to a Pregnant women on Dec 3, The lab technicians at the government blood bank in Sivakasi found nothing wrong in the routine tests. But days later, the man underwent an HIV test as part of routine requirement for a job abroad for which he had applied. On December 17, he was HIV positive. It was reported that two years ago, he was HIV positive. He alerted the government hospital, his blood had already been given to the woman. - mpKarthik
21
Healer Baskar Arrest
Healer Baskar was arrested for making an Advertisement regarding a Training Program for Maruti Baby Delivery. Previously, a pregnant women in Tiruppur was dead, when she attempted Natural Home Delivery with help of her Husband Friend's Mother. - mpKarthik
22
Diwali Crackers 2 Hours Time Court Order
The Supreme Court made a Judgement to burst firecrackers for only Two Hours per day on Diwali Festival, claiming that bursting Firecrackers pollutes atmosphere. This Judgement received a Huge Negative Response from the People. 2100 cases were filed and 650 people were arrested for bursting crackers overtime, which includes Children. - mpKarthik
23
Tamil Translation Wrong - Statue of Unity (Sardar Vallabhai Patel)
Statue of Unity is the statue for Sardar Vallabhai Patel, which is built at Kevadiya, Gujarat. The Statue's name board has Tamil Translation written wrong as "Statuke Oppeunity". This act was widely criticized by Tamil People. - mpKarthik
24
Krishnagiri Nandesh Swathi Honour Killings
A Couple Nandesh and Swati who did Inter-caste marriage and fled away from their hometown Chudagowndanahalli, Krishnagiri district, was found dead with their bodies floating on Cauvery River. Their hands were tied and thrown into the river. Swati's father killed the couple, claiming that it is a disgrace for his caste. - mpKarthik
25
Anukreethy Vas Won Femina Miss India 2018
Anukreethy Vas, a 19 year old student, won Femina Miss India 2018. She is currently pursuing a BA degree in French at Loyola College in Chennai. - mpKarthik
26
Rafale Scam
In 2007, Congress Government planned to buy 126 Multi-role Combat Aircraft for Indian Air Force. In 2012, after Indian MRCA competition, this deal was given to France's Dassault Aviation. It was planned to supply 18 aircraft fully built and the remaining 108 aircraft were to be manufactured under Hindustan Aeronautics Limited (HAL) with the technology transfer from Dassault. The total cost was €7.75 billion and 526 Crore Rupees for per aircraft. After 2014 Elections, Modi's BJP Government made a deal in 2015 to purchase of 36 multi role fighter aircraft for a price of €7.8 billion. The opposition parties claim that there is a scam in Rafale Deal. In 2012, it was 526 crore per aircraft, but in 2015, it was 1670 crore per aircraft, the question was how the price increased thrice in three years. Also, the deal with HAL was cancelled and it was given to Anil Ambani's Reliance Defense Limited. Ambani's RDL just made their registration 14 days before Modi's visit to France and Reliance ...more - mpKarthik
27
Paari Saalan Arrest
Tamil Activist Paari Saalan was arrested for his speech against the Government in an Interview with Aadhan Media. - mpKarthik
28
Kamal Hassan's Makkal Needhi Maiam
Actor Kamal Hassan launched his political party named "Makkal Needhi Maiam" at a public meeting in Madurai on 21 February 2018 - mpKarthik
29
Section 377 of the Indian Penal Code
The Section 377 of the Indian Penal Code (IPC) was introduced in 1861, is an act that criminalizes Homosexuality or sexual intercourse against the order of nature. On September 2018, Supreme Court Decriminalized Section 377 and allowed gay sex. - mpKarthik
30
Section 497 of the Indian Penal Code
Section 497 of Indian Penal Code (IPC) states that sexual intercourse of man with a married woman without her husband's consent, is punishable by law. He could be imprisoned for five years or more and even pay a fine. This Adultery law was scrapped by Supreme Court, under Chief Justice Deepak Mishra and it was made Constitutional. This Judgement received a strong oppose by the People. - mpKarthik
31
Writer Prapanchan Death
Tamil Writer and Sahitya Academy Winner Prapanchan died of Lung Cancer at the age of 73. Prapanchan won Sahitya Akademi Award in 1995 for his novel "Vaanam Vasapadum". - mpKarthik
32
Koothupatarai Na. Muthusamy Death
Koothupatarai Na. Muthuswamy was art director of Tamil Folk Theatre group named Koothuppattarai died at the age of 82 on 24 October 2018. He won Sangeet Natak Academy Award in 1999; Padma Shri Award in 2012 by Government of India. - mpKarthik
BAdd New Item
Related Lists
Top Ten Districts of Tamil Nadu

Top 10 Railway Stations In Tamil Nadu
Top 10 Breakfast Items In Tamil Nadu
Top 10 Districts, Places, and Cities in Tamil Nadu
List Stats
100 votes
32 listings
258 days old

Top Remixes
1. Government Kills Sterlite Protesters
2. Gaja Cyclone
3. Bharatmala - Salem-Chennai 8 Way Lane Protest
mpKarthik
Error Reporting
See a factual error in these listings? Report it
here
.