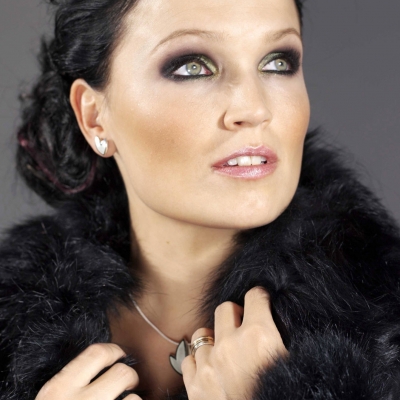 3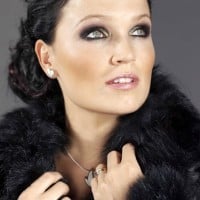 +
Tarja Turunen
Tarja Soile Susanna Turunen-Cabuli (born August 17, 1977), generally known as Tarja Turunen or simply Tarja, is a Finnish singer-songwriter. She is a soprano and has a vocal range of three octaves.
Turunen studied singing at Sibelius Academy and Hochschule für Musik Karlsruhe. She is well known as a professional classical lied singer but best known as the former lead vocalist of the Finnish symphonic metal band Nightwish, which she founded with Tuomas Holopainen and Emppu Vuorinen in 1996. Their combination of hard and fast guitar riffs with Turunen's dramatic, "operatic" lead vocals quickly achieved critical and commercial popularity. Their symphonic metal style, soon dubbed "opera metal", inspired many other metal bands and performers.
Turunen was kicked out of the band in 2005 and replaced by Anette Olzon. Turunen started a successful solo career. Her music, unlike her work with Nightwish, is largely written by herself, and covers a variety of genres ranging from classic to symphonic metal or alternative rock. Turunen's solo albums are often lexperimental and also interpolate elements and styles usually not associated with the rock and classic genres.
Version History:
Lists Featuring Tarja Turunen
Related Lists