Best Team Flare Episodes in the Pokémon XYZ Anime Series
Team Flare are very underrated villains! They were underrated in the games and they are also very underrated in the anime too and they were pretty funny and entertaining villains as well. So I thought I'd list all my favorite XYZ episodes focused on them.
The Top Ten
1
The Right Hero for the Right Job! (Ep. 134)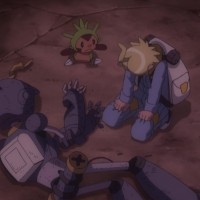 This episode was the saddest episode of Pokémon I ever watched. It made me cry. And I will never forget this. Ever.
2
Forming a More Perfect Union! (Ep. 136)

3
A Towering Takeover! (Ep. 132)

4
Meeting at Terminus Cave! (Ep. 102)

5 An Explosive Operation! (Ep. 107)
6
Coming Apart at the Dreams! (Ep. 133)

7 Rocking Kalos Defenses! (Ep. 135)
8
Facing the Needs of the Many! (Ep. 139)

9 A Cellular Connection! (Ep. 103)
10 From A to Z! (Ep. 94)
BAdd New Item