Best Team Fortress 2 Casual Weapons
Extraspicygamer
There are over 1000 tf2 weaponds, but 50% of them suck. Only some are good. Let's see what you guys think.
The Top Ten
1
Your Eternal Reward
I think this is a good and op weapon
This weapon allows u to instantly disguise as an enemy. The ONLY downside for this weapon is that it takes a cloak to disguise by yourself. That makes the weapon hard to use, and really hard to master. Pay attention to the cloak and disguise while using it. Many people use it with the dead ringer so they're basically impossible to kill. Save up the cloak using it, and if u want it to last longer maybe use it with the Le'tranger. - Extraspicygamer
2
Backburner
The pyro can get many kills with this. Even though the airblast cost more ammo, it still is one of the best pyro weapons out there. Use it with the Thermal Thruster, so you can travel quickly and aim for their back like spy. Sneak around, and then burn them when their back is to you. Again, great weapon. - Extraspicygamer
3
Jarate
A jar of pee. Try it with the Bushwacka. How to kill easily:
1. Throw Jarate at the enemy.
2. If your chasing someone, aim and snipe them anywhere, body shot, headshot (its hard) or leg.
3. If their close range, take your Bushwacka and do crits to kill them. - Extraspicygamer
4
Dragon's Fury
This weapon is literally a flamethrower. Shoot flames at the enemy and kill them easily! You can be at far range using this weapon. - Extraspicygamer
5
The Escape Plan
The escape plan allows you to run fast at low health! Even though there's not a lot of healing from medic sources, it lets you escape easily. When your at 1 health, u run faster then scout. - Extraspicygamer
6
Vaccinator
The vaccinator is a great medi gun. It allows you to choose between resistance, so your patient is almost impossible to kill. - Extraspicygamer
7
Winger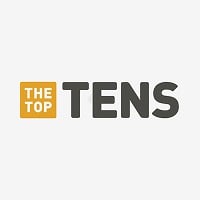 Winger is an American rock band that has combined elements of glam metal and progressive metal. Formed in New York City, Winger gained popularity during the late 1980s and early 1990s.
+Damage Bonus +25% Jump hight. Use it with the Soda popper, and the atomizer. You will jump really fast, and travel around really fast. - Extraspicygamer
8
Iron Bomber
Grenades have very little bounce and roll - Good and Bad
-30% fuse time on grenades - Good
This weapon is the best gernade launcher. The Loch and load is even better, but it's a no skill weapon. Anyone who uses it is a free-to-play. - Extraspicygamer
9
Hitman's Heatmaker
Gain Focus on kills and assists
Press 'Reload' to activate focus
In Focus: +25% faster charge and no unscoping
Probably the best sniper rifel ever. - Extraspicygamer
10
Sticky-Jumper
+200% max secondary ammo on wearer
No self inflicted blast damage taken
This is great for sticky jumping. Because the demo is slow, this makes a great weapon for getting around fast without damage. Use it sith the Iron Bomber. - Extraspicygamer
The Contenders
11 Sharpened Volcano Fragment
12
Dead Ringer
No introduction needed this is a op weapon that can trick everyone on the server you can fake your death and after that get away easily
13 Rocket Jumper
BAdd New Item