Best Technical (But Not Brutal) Death Metal Bands
!!!! READ ME !!!!
This is the same thing like the "Best Technical Death Metal" bands, but without those who belong to the "Brutal Death Metal"-genre like Nile, Cryptopsy, Suffocation or Dying Fetus.

If you want to submit a band, first check on Encyclopaedia Metallum: If the Genre-name has "Technical" and "Death Metal" in it, but NOT the term "Brutal" it belongs on this list. Otherwise obviously not.
Link to the site: http://www.metal-archives.com/
The Top Ten
1
Necrophagist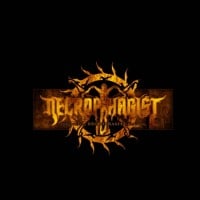 Necrophagist is a German technical death metal band, founded and fronted by guitarist and vocalist Muhammed Suiçmez.
The epitome of technical death metal. They are definitely the best band in that genre.
About as technical as possible.
2
Decapitated

Decapitated is a Polish technical death metal band formed in Krosno in 1996. The group comprises guitarist, founder and composer Wacław "Vogg" Kiełtyka, vocalist Rafał Piotrowski, bassist Paweł Pasek, and drummer Michał Łysejko.
Nihility and Winds Of Creation are true masterpieces of Tech Death!
3
Martyr

Martyr is a Canadian death metal band from Trois-Rivières, Québec, founded in 1994 by brothers Daniel and François Mongrain.
4
Ulcerate

Ulcerate is a New Zealand-based technical death metal band formed by guitarist Michael Hoggard and drummer Jamie Saint Merat in 2000. Over the course of the band's career, Ulcerate has become more focused on generating darkness and atmosphere than on sheer technicality.
Along with Gorguts the best "atmospheric" techdeath band! Love this band!
5
Fleshgod Apocalypse

Fleshgod Apocalypse is an Italian death metal band. Formed in 2007, the group resides in Perugia and are currently signed to Willowtip Records and Nuclear Blast. The band is known for their fusion of symphonic metal with technical death metal.
They aren't technical death, but Ok
6
Beyond Creation

Beyond Creation is a Canadian technical death metal band from Montreal, Quebec. They are currently signed to Season of Mist records.
7
Gorod

Gorod is a technical death metal band from Bordeaux, France. They formed in 1997 under the name Gorgasm releasing their debut album Neurotripsicks on Deadsun Records in 2004. They changed their name to Gorod in 2005 to avoid confusion with an American band also called Gorgasm, re-releasing their debut ...read more.
Oh my god YES! They are amazing
8
Anata

Anata is a technical death metal band from Varberg, Sweden that formed in 1993. To date, they have released two demos, four albums and a split album with Bethzaida.
9
Gorguts

Gorguts is a Canadian technical death metal band from Sherbrooke, Quebec. The band was formed in 1989; its only constant member has been Luc Lemay.
10
Obscura

Obscura is a technical/progressive death metal band from Germany, founded in 2002. The band became prominent when members of Necrophagist and Pestilence joined Steffen Kummerer to release the critically acclaimed second full-length album, Cosmogenesis. The band was named after the Gorguts album Obscura. ...read more.
My favorite song from Obscura is SEPTUAGINT.
A good German band screamo band!

Just kidding - CannibalCorpse
The Contenders
11
Lost Soul

Lost Soul is a Polish technical death metal band established in 1990 in Wrocław. Lost Soul has released four studio album, which have been highly acclaimed by both fans and journalists.
12
Sceptic

Sceptic is a Polish technical death metal band formed in 1994 in Kraków, Poland. Sceptic has released 4 studio albums to date.
13
Demilich

Demilich is a death metal band from Finland which formed in the early 1990s and consisted of vocalist/guitarist Antti Boman, guitarist Aki Hytönen, bassist Ville Koistinen, and drummer Mikko Virnes.
Sick band! Sadly has only one album though. - Lemoon
14
Spawn of Possession

Spawn of Possession was a technical death metal band from Kalmar, Sweden, founded in 1997. In 2017, the band announced their split up via their Facebook page.
15 Spheron
16
Psycroptic

Psycroptic is an Australian technical death metal band formed in Hobart in 1999. Mainstay members are Dave Haley on drums, his brother Joe Haley on guitar, and Cameron Grant on bass guitar.
They sound like Slayer, a little thrashy but their songs are very complex and technical, love this band! Definitely one of the best TechDeath bands ever!
17
Opeth

Opeth is a Swedish progressive death metal band from Stockholm, formed in 1990 by David Isberg, who invited Mikael Akerfeldt into the band as a bassist. Isberg ended up leaving the band, which lead to Mikael becoming the band's vocalist, guitarist, principal songwriter, and driving force. Along with ...read more.
I see the comment... they were death metal at a point. They were PROGRESSIVE death metal, not technical. And they're nowhere close to brutal. Who the heck put this here?
Opeth is nowhere near "technical"... who put this here?
18 Mithras
19
Blotted Science

Blotted Science is an instrumental technical metal supergroup formed in 2004. It is headed by Ron Jarzombek, bassist Alex Webster and drummer Hannes Grossmann.
20 Slaughter to Prevail
21
Infant Annihilator

Infant Annihilator are an English/American deathcore band based in Hull, East Yorkshire. The band was formed in 2012 by drummer Aaron Kitcher and guitarist Eddie Pickard.
BAdd New Item