Top Ten Teen Angst Artists
Martin_Canine
"Teen Angst" is a term used to summarize music whose lyrics and style, often also the artists' looks, focus on emotional issues such as rejection, heartbreak, isolation, depression, paranoia, place in society, and more. Many of these feelings get most intense in teenage years, hence the origin of the term, but it's not limited to that time. Depending on song and artist, the music may be told from a first person perspective and are cathartic in nature, or be addressed to a person suffering from said emotions, encouraging them to keep their head up, or both.
Teen Angst music is not bound to a specific genre. While usually associated with certain genres of rock music, it can pretty much occur in any genre. The most common ones are alternative rock, metalcore, grunge, nu-metal, post-hardcore, emocore, post-grunge, industrial, Hamburger Schule, trancecore, pop rock and indie rock, among others. Teen Angst music has been released to heavily differing critical and commercial reactions, but almost always have a very loyal following which often relates to the artist on a very personal level and devotes much of their lives to their fandom. Quite often, such bands are part of a certain subculture, scene or movement, but not always. While many of these started off as statement against the mainstream and a celebration of individuality, it happened more than once that they ended up becoming a widespread trend. Similar phenomenons have always been present in popular music (e.g. Rock'n'Roll in the 1950s), but when talking about Teen Angst music, people usually mean works from the 90s and newer.
Finally, some personal words. I know that I may not seem like the typical target audience, being slightly older, having wider interest and with a more differentiated view on… well, everything, but I really do love Teen Angst music extremely much. It's mostly a typically American thing, and you can't imagine how exciting such a wild and impulsive showcase of rough, cathartic and melodramatic feelings sounds to an Austrian, where music like this has barely been noticed. While German music does have a lot of music with a very emotive outfit it feels more planned out and the lyrics are more poetic and essay-like, barely straightforward (in the 90s, there was Hamburger Schule, which had many musical and visual similarities to the later American emo music, but it was more sophisticated and is mostly hailed by critics). I know that many Americans look down on several of these groups, and I guess that's mostly because they have a very young audience that worships them in a god-like kind of way. But I feel that you should embrace to have such artists that can be a powerful outlet for tormenting feelings everyone has in their life, whether young or old.
The Contenders: Page 2
21
Paramore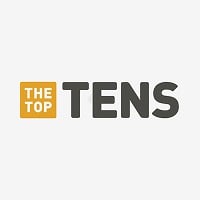 Paramore is an American rock band from Franklin, Tennessee, formed in 2004. The band currently consists of lead vocalist Hayley Williams and guitarist Taylor York.
22
Fall Out Boy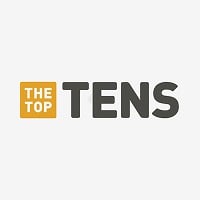 Fall Out Boy is an American pop rock band formed in Wilmette, Illinois, a suburb of Chicago, in 2001. The band consists of vocalist and guitarist Patrick Stump, bassist Pete Wentz, guitarist Joe Trohman, and drummer Andy Hurley.
23
Good Charlotte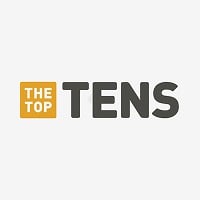 Good Charlotte is an American rock band from Waldorf, Maryland that formed in 1996. Since 1998, the band's constant members have been lead vocalist Joel Madden, lead guitarist and vocalist Benji Madden, bassist Paul Thomas, rhythm guitarist and keyboardist Billy Martin and drummer Dean Butterworth, ...read more.
24
Sinners are Winners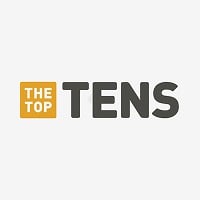 Sinners are Winners is an American industrial music project run by singer-songwriter Dahvie Vanity, that was formed in 2016. Currently, Vanity is the only official member of the music project, however, he did not state it to be necessarily planned a solo project (his previous group Blood on the Dance ...read more.
25
Tocotronic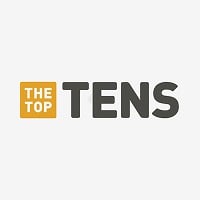 This Hamburger Schule band already had the American emo haircuts in the 90s, and their covers looked very hipster-ish, plus they wrote lyrics about teenage life, being different and emotional outlet. Funny thing: to this day, critics and sophisticated serious music lovers totally love this group to death. Like, in lists about the greatest German albums compiled by music journalists you have about five of their records somewhere in top positions. If you want to be seen as intellectual in music circles, just say you listen to them. But actually, they never had that much of a commercial success and the wide public doesn't really know them. That feels... kind of like a reversed stereotype for this kind if music. - Martin_Canine
26
Thirty Seconds To Mars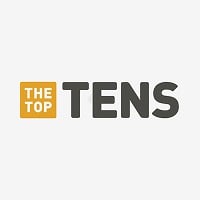 Thirty Seconds to Mars (commonly stylized as 30 Seconds to Mars) is an American rock band from Los Angeles, California, formed in 1998. The band consists of Jared Leto, Shannon Leto and Tomo Miličević.
27
Blumfeld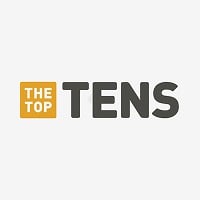 28
Eisblume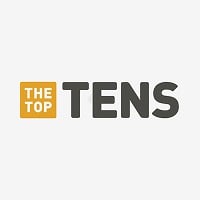 Eisblume is a German pop rock band consisting of Ria Schenk (vocals), Benny Baumann (guitar), Philipp Schardt (bass), Philipp Schadebrodt (drums) and Golo Schultz (keyboards), that formed in 2007. ...read more.
29
Cinema Bizarre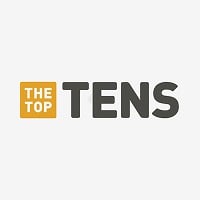 Cinema Bizarre was a German synth rock band consisting of Strify (vocals), Yu (guitars), Romeo (keyboard), Shin (drums) and Kiro (bass) that formed in 2005 and disbanded in 2010. Before leaving the band in 2008, Luminor would provide vocals and keyboards, originally ought to sing in duet with Strify, ...read more.
Despite popular belief, they are actually visu, not emo. The group formed at an anime convention, but the huge success of Tokio Hotel made record labels interested in anything remotely resembling emo (including punk and pseudo-gothic teenage groups) to market them to the same target group. - Martin_Canine
30
Killerpilze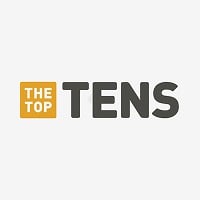 They started off as a teenage punk group, and around the time Tokio Hotel started a massive hype they got recruited by a record label to jump on the bandwagon and market them in a similar way. With success. Their second album, released in 2006 (Tokio Hotel's breakthrough was one year earlier), entered the top ten. Now with Tokio Hotel's hiatus, this trend completely ended very suddenly and all of the artists of this movement were forgotten, except for TH. They either disbanded, quit or simply kind of vanished. But weirdly, Killerpilze stayed together and became an actual, mature full punk band still active, even though they don't have much commercial success anymore. - Martin_Canine
31
LaFee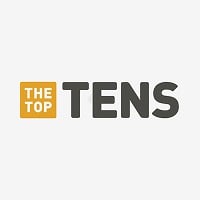 Christina Klein, better known by her stage name LaFee, is a German rock and pop singer of Greek descent born on December 9, 1990. ...read more.
32
Debbie Rockt!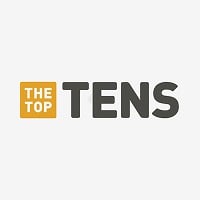 33
Breathe Carolina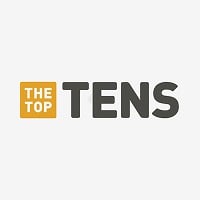 Breathe Carolina is an American electro pop group currently consisting of David Schmitt (vocals, keyboard), Eric Armenta (percussion) and Tommy Coops (guitar, keyboard) that formed in 2007. ...read more.
34
Hollywood Undead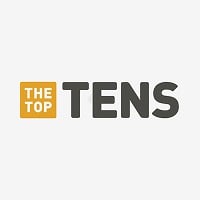 Hollywood Undead is an American rap rock band from Los Angeles, California, United States. They released their debut album, Swan Songs, on September 2, 2008, and their live CD/DVD Desperate Measures, on November 10, 2009. Their second studio album, American Tragedy, was released April 5, 2011. All of ...read more.
35
Pierce The Veil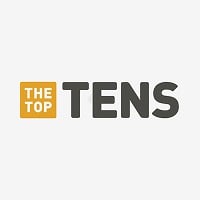 Pierce the Veil is an American post-hardcore band from San Diego, California. Formed in 2006, the band was founded by brothers Vic and Mike Fuentes after the disbandment of the group Before Today, which was formed out of the San Diego punk rock scene.
36
Limp Bizkit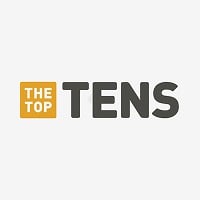 Limp Bizkit is an American nu metal band from Jacksonville, Florida, formed in 1994. Their lineup consists of Fred Durst, Sam Rivers, John Otto, and Wes Borland.
37
We Are the Fallen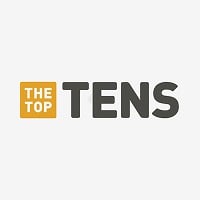 38
Sunny Day Real Estate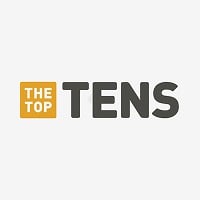 39
From First To Last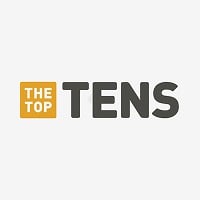 40
Weezer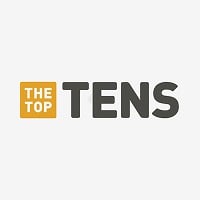 Weezer is an American rock band formed in Los Angeles in 1992, currently consisting of Rivers Cuomo (lead vocals, lead and rhythm guitar), Patrick Wilson, Brian Bell, and Scott Shriner.
PSearch List
Recommended Lists
Related Lists

Best Teen Angst Songs

Best Teen Pop Artists

Best Teen-Angst Alt-Rock Songs
Top 10 Most Beautiful Teen Artists In the Philippines
List Stats
49 listings
114 days old

Top Remixes
1. Black Veil Brides
2. Bring Me the Horizon
3. Skillet
EliHbk
1. Linkin Park
2. My Chemical Romance
3. Jimmy Eat World
Martin_Canine
Posts
Error Reporting
See a factual error in these listings? Report it
here
.