Top 10 Teen Titans Go! Couples
This is a top 10 list for Teen Titans GO! Not Teen Titans. TEEN TITANS GO! (2013-present). Just to make that clear.
The Top Ten
1
Beast Boy and Raven
They are so cute together!
I mean, it's pretty obvious that they're meant for each other. Eva though they're both different, they still are my most favorite couple in the show!
Whenever he's with her he nicknames her plus she blushes all the time when she's with him and considering how her personality is it just shows how perfects they are for each other!
YAS I MEAN come on people THERE'S AN EPISODE.
2
Robin and Starfire
It's actually really sad how robin is always trying to hard to go for a girl who doesn't like him in return. This pairing is better in the original.
At least in the original teen titans there was a movie (trouble in tokyo) starfire likes robin but robin was too busy trying to figure out a crime. - pinoo
RobStar forever!
Bbrae is crap. RobStar forever!
3 Cyborg and Jinx
4
Aqualad and Terra
I actually ship this couple. They were cute together in "Rocks and Water". - Loncry513
5
Kid Flash and Jinx
What!? Jinx is with Cyborg. Kid Flash should be with his female counterpart. - s10484
6 Cyborg and Bumblebee
7
Beast Boy and Terra
I ship it, I mean come on guys they nearly kissed in T.V. show, and connect better than Bbrae, in fact, Beast Boy never liked Raven the way he does towards Terra, and I personally wait for a kiss in the (hopefully) upcoming season 6. - moussabayou
8
Speedy and Starfire
Starfire and speedy would make a great couple
They look so adorable together
9
Robin and Raven
Yall know that this is not a canon teen titans go ship. I ship robrae but like it just won't work for teen titans go though it does work in the original teen titans.
I really think that if they went by RobRae and BBTerra, it would've been the best show ever. But unfortunately, what happened just happened, we can't change history. RobStar is now canon (because of suckers), and I am aware of it. But just imagine how would this ship look like if it went canon... - moussabayou
I mean come on THEY ALMOST KISSED IN COLOURS OF RAVEN and THEY DID KISS IN THE ORIGINAL SERIES!
10 Aqualad and Raven
The Contenders
11
Robin and Blackfire
This is already on here...
Yes, they're cool. Robin's good so he'd be able to convince her to get out of her evil ways.
12 Beast Boy and Robin
13
Raven and Starfire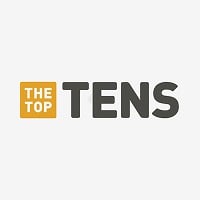 14
Robin and Batgirl
THEY GET MARRIED AND HAVE THREE KIDS. Need I say more
15
Raven and Bill
Seriously? - Loncry513
16
Aqualad and Speedy
I love these 2. I know that they aren't even mentioned in the original or Go but I personally love them. I also support gay couples and people and those who stand up for them. I think that they would be amazing together because Aqualad is a gentleman while Speedy is just kind of stumbling around. They are both loving people on the inside though.
17 Raven and Cyborg
18 Terra and Robin
19 Starfire and Cyborg
BAdd New Item