Top Telugu Actors of All Time
1
Pawan Kalyan
He's just amazing actor... Very different from other actors... He just follows his own way... Independent on others...

Style ka baap. None others match him.
Never cares for earning money.
very simple human being.
struggles to do something to poor.

PAVAN KALYAN FOLLOWING DOMINATES ANY SUPERSTAR FANS IN INDIA.

WHETHER HE GIVES HIT OR FLOP, WE PROUD TO BE A FANS OF PAVAN KALYAN NOT ONLY AS A HERO BUT ALSO OF HIS PERSONAL BEHAVIOUR, RESPECT LADIES AND BY HIS IDEOLOGICAL THOUGHTS.

His Craze in India is AMAZABLE AND UNDETERMINING. Even though FLOPS also his craze was increasing in PAST and FUTURE.

He has DIE-HARD fan following because of VERSATILE ACTING, MARSHAL-ARTS FIGHTS, STYLES, TREND SETTER, different Mannerisms. No COMPARISON WITH OTHERS.

NOW he is most popular NO: 1 SUPER STAR IN INDIA not only as CINEMA HERO but also personally by his Inspiring thoughts, simple behaviour, like a saint, maintaining individuality, unnecessarily no comments on others. Calm going, respect ladies.

PAVAN KALYAN IS DIFFERENT BRAND AMONG INDIAN SUPER STARS. HE IS YOUTH ICON (BRAND).

PROUD TO BE AN INDIAN

WE PROUD TO BE A FAN OF PAVAN KALYAN

PAVAN KALYAN IS BRAND AMONG ALL THE SUPERSTARS ...more
He's the only hero of India treated as God.
his style is always different from all the others ad is a unique hero of tollywood.
And tollywood is lucky to have Power star Pawan Kalyan
2
Mahesh Babu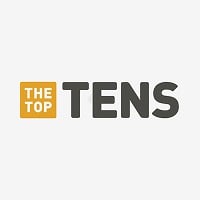 Mahesh Babu is an Indian actor, producer, media personality, and philanthropist known for his works in Telugu cinema.
HE is the Badshah AnD handsome hunk, Perfect all rounder In acting
The Best brand Ambassadorial
Superstar Prince Mahesh is the BEST! No one can be better than this tall handsome hero! Mahesh also has the highest number of girl fans just like me There are many words to describe him: Tall, Handsome, Young, Charming, Cute, Cool, Awesome, Terrific, Extraordinary, Attractive, Brave, Unbeatable... And it goes on and on... Mahesh is SUPERB! No one can reach him. He is just the BEST
King of Tollywood,

17 films
6 nandi
2 filmfare
2 santhosam Awards
9 brand ambassadorial( 1 national wide thumbs up and 1st from south )
Indian 5th desirable man
Heart Of girls
IDhi track record ante
Arey o samba rasuko ra...
He helps the needs and he is best of that waste fellow pawan kalyan
What Could V Say About Him..

DAmn Good Actor, Aware Of Any Controversies. !
Self Dependent..

have Respect Toward's His FAns. , Being IN Contact with fans via twitter. , He looks Ravishing, Alluring, Handsome Hunk, Sexy Stylish..! No remakes nly direct films, Desirable 5 in india. Proud to B his fan N Reputed Allover n Raised the standard of our telugu community, Respect towards elders, several blockbusters fr TFi nt 1 everything wholesome packaged 1 n num 1 brand ambassadorial from south india... - sudheerkumarbolisettydhfm
3
Jr. N.T.R
He brought value to the art, like his grand father, dialogue delivery, rays, navarasa tempo bhavam, the essence of odour all cannot observe and enjoy, he done and left to the public to have the same. Beauty flower is there no use, without smell, but jr ntr proved that he is beautiful flower and good acting of odour. Kalidas one slokam is there, "patting on back and telling how are you" wording on mother, child, sister, and at last on wife, but dialog is same and acting is same but the dialoguer delivery expression is differences, which is called as acting I.E. bhavam, in the wording tempo nava rasas, body language, face expression, all are important which are made by Jr. NTR. He would the future, diamond to the acting. He is not great, his teacher are great who thought all those things.
He delivers the dialogue very well and he dances well he is the king of acting
He is the absolutely number one hero in the Tollywood.. He is the one of the best dancer in India...
I am a huge fan of him because of his attitude. His movies has some moral to the society, he is a great dancer & matured actor
Tarak is an amazing actor with tons of talent.
He can do justice to any role.
Like
Mass Entertainer : Simhadri, Sambha.
Youthful mass Entertainer : Aadhi
youthful entertainer : Student number 1
Pouranikalu/socio-fantacy : yamadonga
Romantic/family entertainer : Brundhavanam
comedy-action entertainer : Adhurs
Social issue based movies : Rakhi

in this way he had done all type of films.
All of there flicks were superhits at Box office.
He is one of the top dancers in India.
He is a good human being as well.
In just 29 years of age he is termed to be next south Indian superstar after Rajnikanth.
Proud to be fan of tarak.
Tarak rocks...
4
Prabhas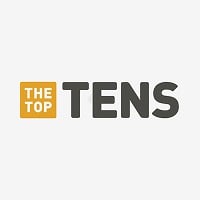 Prabhas is stylish, Handsome and Youth icon in film industry he is acting is kekaa.
According to Following he should be in Top ten. He is having all the qualities required for a Superstar.
He is the handsome stylish hunk of tollywood he has all the quality to rule the tollywood industry within no time... For long just like NTR and CHIRU
He always roockz, good, stylish star. Rocking star, handsome,
My name is BILLA
Parents cal me MUNNA
In streets everyone calls me as ESWAR
I was born on POURNAMI
I like 2 walk in VARSHAM
I'm follower of RAGHAVENDHRA
I always wanted 2 be YOGI
For me life is like CHAKRAM
Friends cal me as EKNIRANJAN
Close friends cal me as BUJJIGADU
Teachers awarded me as CHATRAPATHI
Now in film industry all are talking about REBEL(RUDRA)
My lover call me as DARLING
Totally I'm MR. PERFECT
5
Allu Arjun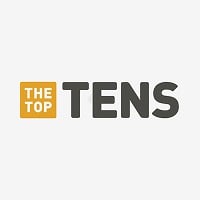 Allu Arjun is an Indian film actor who primarily works in Telugu cinema. After playing as a child artist in Vijetha and as a dancer in Daddy, Arjun made his adult debut in Gangotri. Arjun then appeared in Sukumar's debut film Arya.
Dancing dynamite... Galz ka dil ki daadkaan... Stylish star... Youth icon...
style and blood... Dance and genes... Acting and nerves... Totaly he is mr. Perfect... Bunny rocks... You know something he is so expressive...
He is the beat star ever. He should be the number one for this generation. He is the most stylish actor. He is smart...
Hey, why is it given that allu arjun has only 10th position in telugu, he will be surely in front of ram charan and nagarjuna and many others, you should not just look their fans in andhra, just look at kerala, there the 1st position is for him, moreover he dances well, I suggest you to place him at least in 5th position
BUNNY is just superb.. There is no one equal to him. I love his Dance, Fight, Acting.. He is an perfect hero. BUNNY MEANS STYLE, STYLE MEANS BUNNY.. I wish him all success in his life..
6
Ram Charan Teja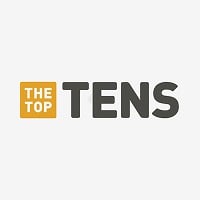 Chirutha
New talent with record breaking capacity from father who is Tollywood all time Number 1 ( chiru thanyudu)
His acting should be improved. But good dancer. He has following of his father - iliyassyed
He has a many qualifications to become a top 1 hero
He will be the correct one for the position number 1 in present generation
7
Ravi Teja
True star so realistic acting ravi teja rocks nice actor
He is very energetic person. His movies are very enjoyable movies and he is very hard work person, with out any film background.
A superb actor in telugu film industry
One of the best and versatile in Telugu industry. Came without any background, struggled, tried all types of roles and succeeded
8
Chiranjeevi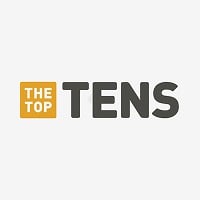 King of TollyWood

Only one hero who performed Navarasas in his films

1. Sringaara - Khaidi lo Ragulutundi Mogalipoda Song is the Best Example to define it. Here and there, there are glimpses of Chiru doing it.
2. Hasya - The Classic comedy Chantabbayi is the best example of Chiru doing this rasa.
3. Bheebatsa - Watch action of Chiru in Punnami naagu when he found out that he's becoming like a snake
4. Rowdra - Appati Khaidi nunchi Monna Indra daaka ilaantivi chaala chesaadu
5. Shanta - "Cool like a Cucumber" paatralu Chiru ki kotta kaadu. Movies such as Abhilasha, Subhalekha and Rudraveena are examples of this.
6. Veera - Heroism ante Chiranjeevi ki lekkalenanni examples unnayi. Recent one is Tagore.
7. Bhaya - Go home and watch expressions of Chiru in Abhilasha to find out the exact definition of this rasa.
8. Karuna - Apadhbandavudu is a Classic Example of this. Recent gaa SD lo Chiru valla mother though chese scene kooda best ...more
Chiru is top1 in tollywood... How can mahesh is 1st with lot of flops dan hits

I am not an Indian I am bangali but my childhood had been past within watch Shahrukh & chiranjibi's movies.
There is no competition between chiranjeevi and others.
chiru stands out of all the other actors in tollywood
9
Nagarjuna
Mass entertainers - Siva, Mass
Comedy- Hello brother, Manmadhudu,...
Romance- Ninne Pelladutha
Devotional- Annamayya, Ramadasu
Period film- Rajanna
Trajedy- Geetanjali
Family melodrama- Santhosham

Block busters in every kind of film... No other person has it.
He is the great actor
he brought them credit to all qualities of acting. We can say he is In one word super actor handsome hero all time tollywood
He was suitable for all types of characters... His acting was different from others & he accepted truly the cinema was hit or flop, he never tell like my was super duper hit and creating records.
Awesome facial expression and I love the movie Soggade ChinninayNa
10
N.T. Rama Rao
He is the GOD of Telugu Cinema
He is a LEGEND of Indian Cinema
He is a landmark in ANDHRA Politics
He is an encyclopedia of acting
He is the 'Man of the Masses'
He is the 'Son of the Soil'
I think this one is created and spread by a pawan kalyan fan for kind information to that fellow
IN A SURVEY HELD BY NDTV 77% VOTES WERE POLLED TO THIS GOD FATHER OF TOLLY WOOD
No words to express. Just watch "Dana veera sura karna" movie at least once in your life time. That itself gives every one a clear picture of what N.T. R is. He produced and directed the film with in 45 days and portrayed all important characters in the film. Great actor
Ntr sir is the only hero in the present generation who can do any kind of role..wonderful actor!
The Contenders
11
Nitin Reddy
Nithin maintains very good personality. He's good actor
Great spontaneous and natural actor. He has grown as an actor and sharpened his skills over time, not to mention that he has matured and created an extraordinary sense of style. He also physically maintains himself and is very handsome. He is a natural dancer and has great comic timing. He appears as quite a humble person although he displays larger than life persona on screen. Love his films especially in the last 4-5 years good choice of script. Another thing I feel good about as a female fan is that women are never wearing skimpy clothes and always respected in his films. It goes to say that audiences will come to watch films as long as there is good story and is a clean entertainer. There is no need to portray women as sex symbols to make a hit film.
He is a young and dynamic actor who came to industry without any background

I am proud I am d nitin state withe fans president...
We called him CUTE STAR NITHIIN
He is a young and dynamic actor who came to industry without any background...

He is often called as Telangana megastar
12
Naga Chaitanya
Super lovely boy handsome looks mind blowing performance we just cannot imagine other as a lover boy after seeing him
He started his career with josh which is a very good film and further 100% love most entertaining film and his talent shows that he is one of the most promising upcoming hero.
He May Need Some To Establish Him Self.
He Trying To Show Coparisons To His Grandfather
And His Father KING Nagarjuna.
He Is Doing Various Types Of Characters.

He Is The Perfect Person To Replace His Father's Position As Tollywood KING.
He is simply super. And he is romantic person
13
Sayaji Shinde
Superstar, thaliava
Marathi actor... Tollywood craze..
14
Akkineni Nageswara Rao
He was very good actor but for some reasons... But very nice he was
He was a good actor
World wide best actor
He is the best actor
15
Kenguva Srinivasa Rao
Excellent Senior Artist. He could fit in any kinda character from comedian to Villain to a father character.
16
Ram Pothineni
He is a awesome star... Choclate boy.. Energetic star... King of girls hearts.. Best dancer and actor... He is simply superb
He is simply superb and hansome and best actor comparing to other like ram charan tej, allu arjun and he has a beautiful smile which impresses all girls all the best energetic star.
He is simply super even look is much better than ram charan, allu Arjun... Energetic dancer
He should be no1. He is best to all in look style dance and also in acting.
17
Prakash Raj
Natural actor. Very rare kind.
He is acting is too good in camera man gangato rambabu ane is the emperor of all south film industries I requested him to do more films than now
Best actor
Hi is a best acter
18
Balakrishna
I Love him Very Much, He Has great Character Than Any OTHERS IN Real Life! In spite of Loss or Fails.. He make One man show in Movies! He Did So Many number of Roles.. After Sr. Ntr! I Always Proud To Be The Fan of NBK!
NBK is one and only real hero of tollywood. Despite his movies result, he always gives rocking performance.
Nbk is tollywood no1 hero. Nbk is the only hero to do different type of characters I. E, historical, mass, class. After nbk only the other heroes. He is ""ADHINAYAKUDU""
Thanks for giving the voting option, based on this if we select number one hero that is waste of time because 80% of movie lovers don't know how to connect the internet, it may be ntr, pawan or mahesh... Only talent matters not the fake records or fake publicity... But I am suggesting all that.. Don't blame other heroes.. They all r happy why should fans are quarreling.. Think all are educated people.. Please try to build a friendly nature between the fans
19
Venkatesh
I am very big fan of him and he was the only star having high success rate
Venkatesh is an awesome actor who can do any kind of roles and he is having a huge following from all type of audience and he is very friendly with all his fans and co stars and always with a positive attitude. We love him with all these qualities. He have the most success rate that no one else can hold of his generation. Victory venkatesh always rocks...
Venky is always stylish handsome and simple person venky rocks
Venkatesh is the "greatest actor"
Venkatesh is the "handsome hunk"
Venkatesh is the "macho man of tollywood"
Totally he is a " Heart throb" of billions.
And everyone call him fondly as "venky"
20
Krishna
Actor who brings us Eastmon colour, 35MM, 70mm Movies to TELUGU, great Star Super Star, GREAT ACTOR
I love Super Star & Natasekhara Krishna very much. He is rear superstar in Indian Silver Screen.
Very good human being and versatile actor
Krishna is always super star
21
A.N.R
A man with a super talent
A natural actor
He is a man who did not enter into dirty politics
He is the with punctuality
In one word super actor
He is a living legend
The best classical actor.
Past stylish star
22
Sunil
Mostly talented person in telugu
I wish sunil in top 15 heros
Sunil is telagu star
best actor
23
Victory Venkatesh
VENKY IS ALWAYS A SUPER STAR
Great actor in the telugu industry I am a big fan of you sir.
Ever green hero in tollywood
The awesome star and the family entertainer hero
24
Siddharth
His acting was words less. No one can compare with him with his performance...
He is a top actor. Very versatile
He deserves a ranking in the top 10 of south Indian actors
Please try to do some small clsaa fights
25
Rajendra Prasad
Great all rounder actor
This is super actor of all movies
Ever green actor forever commode I like his film ladies tailor started film
His combination of vamsi director, in telugu film, he is only and only telugu film famous hero of this decade, in 20 century,

Thanking you brother

Dr, rajendra prasad

Kamal
Versatile actor gold medalist in acting... No one better performer than him...
26
Dr. Rajasekhar
Super action star. Full of action packed movies. Legend in Indian cinema
Angry young man of tollywood
He is good actor and legend in tollywood
No one can match him in acting Cop roles...
Ultimate star...
27
Gopichand
He is super hero in tollywood. He is movies are excellent. He is decent and smooth in tollywood heroes. He is punch dialogues so smooth and all hero best in gopichand gopichand movies 13 like 4 blockbuster movies 3 hit movies 4 average movies 2 flops. He is hit percentage is 80%. He is the number 1 of the tollywood hero. He is the special in tollywood. Blockbuster are yagnam, ranam, lakshyam, sowrayam. Hits are andhrudu, okkadunadu, golimar. Average movies are ontari, shankam, wanted, mogudu. Flops are raraju and tholivalapu. His movies are excellent and beautiful. He is the first movie in tollywood. Gopichand full name is totemudigopichand. He is studied in Russia. He is father is a director. One brother also their. He is a assistant director. And one sister also their he is a dentist. He is no interest in acting. He is father accident will be died. Gopichand come to some visa problems. And his brother also died. Some problems also their. His coming to tollywood industry. He is ...more
He is a special hero in tollywood heros he is number 1 hero in tollywood industry iam like gopichand he is smart and disent and he is the successful hero in telugu industry he is a very special hero film of god in gopichand
His action is great. Has a good height, cool &
handsome
Super star for Hindi viewers..
28
Suriya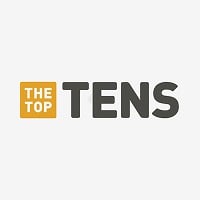 Saravanan Sivakumar, better known by his stage name Suriya, is an Indian film actor, producer and television presenter, who is currently working in the Tamil film industry.
He is the awesome hero in the film industry. No body can beat him in his performance. He is one of the handsome hero in film industry. Iam proud to be his fan. Surya rocz..!
Suriya is a very talented actor in south india and his performance in films are really fabolous
He is so stylish and ccool. I think he is the best after nagarjuna
He should wants to be in first position
29
Shobhan Babu
Every green hero all time
He is the Debonair in Telugu Cinema & most handsome & first stylist star of Telugu Cinema. He is the only Hero in Indian Cinema who declared 20 years in advance about his plan to retire at the age of 58 & stick to that. Once retired he didn't accepted even the golden offers even from his best friends to act again.
The best actor ever... He is the legend
Best actor ever in TFI, the Legend & Good human being too. Only Hero in indian Cinema who declared about retirement well in advance & stick to his words... Hero in Reel Life & Real Life too...
30
Vijay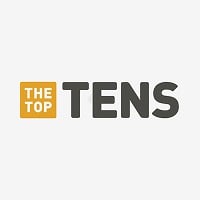 Joseph Vijay, better known mononymously as Vijay, is an Indian film actor and playback singer who works in Tamil cinema and his films dubbed into Telugu, Hindi, Malayalam and Mandarin Chinese. He is one of the highest paid actors in Tamil cinema.
Vijay sir is one of the best actor his bigil movie is outstanding and mind-blowing and mersal and sarkar are also one of the best flim I have ever seen all the best Vijay sir and give more blockbuster movies
The next door boyish look is his power and he is the closet to millions of film lovers
You are the first in tamil and also become first in telugu
Vijay Tamil super star
31
Aadi
He will be number 1 hero in future
He is one of the best and handsome actor. I love his cute smile.
He has his cute dimple smile... Fida for his smile
He had good apperance
32
Kota Srinivasa Rao
He is a example of born actor.
He can do all kinds of act and there is no
Expression that he can't do..
He is great telugu actor;from riyaz;bhimavaram9248712008
33
Hrithik Roshan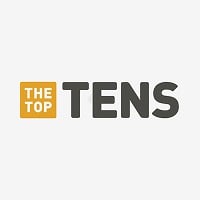 Super actor handsome
super hero
real hero
His movies are awesome I like in his films mostly koi mil gaya, krrish, krrish-.3, dhoom-2,e.T. C he is fantastic I am really mad, mad. Mad, mad, mad, mad fan of hrithik roshan I want to see him in tollywood also he is rank-4 I hope to see him in rank-1 I am really big fan of hrithik my name is Y. Rishi mahan
34
Nani
His style, his smile, his dance, his handsome look... Will impress every one not only me
He looks so hand some
So, stylish look
Surely he is going to win best actor award
He is going to be the best not only in Telugu even in other languages
He is the best actor in world. He is going to become very famous all over the world
Now he is in 19 rank but surely he become 1st
Nani Charming boy... Nani smile cn make the gal fall 4 him!
Comedy King, has great timing and has never failed to impact audience with his performance. Makes everybody laugh with the way he delivers punches & dialogues. Really a NATURAL STAR.
35
S. V. Ranga Rao
All time top actor
He is the Emperor of Indian film industry..
He is a versatile actor
No words to say about him... He is only one and only... The legend... The king... Emperor... Everything.. Of Telugu industry
36
Brahmanandam
No comedy. Without brahmi
He is very better... Sory best than pawan kalyan, chiranjeevi, mahesh babu, venkatesh etc
He is a big jaffa
He is the top most comedian in India...I like him as a god of comedy.
37
Nithiin
He is one of the natural actor
He is a very good actor
His acting is superb
Versatile actor
38
Rana Daggubati
RAANA WILL BE THE FUTURE LEADER TO THE TOLLYWOOD. I THINK HE WILL BECOME INDIAN STAR LIKE RAJINIKANTH.
VICTORY RAANA I LOVE YOU. I AM MAD OF YOU. YOUR HEIGHT AND BODY SUPER
LEADER RAANA, I AM MAD FAN OF YOU. MY SISTER IS ALSO CRAZY ABOUT YOU.
RANA IN HINDI MOVIES ALSO ROCKS.
39
Manoj Manchu
One n only Rocking Star who dares to do experimental Movies... Many heroes are there in tollywood, but the only hero with brilliant action. Manchu Manoj so
He is the real hero. He is a versatile hero... Action stunts
The only star in tollywood doing variety of movies and making his own stunts and also a good lyric writer... Has the ability to rock the screens with his energetic action...
The best energetic daring hero in Tollywood who dares to do Daredevil's act awesome acting skills with good comic sense... The next Superstar of Telugu cinema industry.
40
Nandamuri Balakrishna
Very good hero of masses
No one can't deliver dialogues like him
At every time he his king only
41
Pavan Kalyan
The best human being and a true leader
He is the hue each star
He is like a god...
He is special
42
Sai Dharam Teja
Excellent actor
He is the one of best new comers
Better than all above. Stars except pa1 kalyan
Good hard work
43
Nandamuri Kalyan Ram
Good actor can do wonders in acting if he get a nice script
Wonderful humanity, honesty, handsome actor
After long time he is did hit film like patas
A hard worker in cine-industry
44
Akkineni Akhil
Akhil not acting properly but looking handsome and stylish I call him as dynamic star
Where naga chaitanya went he should there naga chaitanya
Lion has entered into the action
Excellent dance and we want more action. my fan akhil
45
Rajnikanth
He is my favourite hero. I like his style so much
He is the true superstar of Indian cenima his style is superb any body can't do his style in a dream also he is the true superstar
He is my favourite hero.
No doubt sir also my favorite
46
Yuvasamrat Nagarjuna
He is always a perfect king in Indian history. Proud to be a fan of king. We wont fight for records
Iam babu big fan
47
Sharwanand
The way he chooses stories those are unique not cut and paste ones like others so he can named as unique star
He is the super star to future
His acting is very natural...
Very good actor
48
Allari Naresh
Hi I like your acting naresh
I LOVE ALLARI NARESH ACTION. AND I REALLY ENJOYED HIS MOVIES and COMEDY.
Hi is very tellented actor
Because he is also an beautiful actor makes fun in his movies
49
Raj Tarun
Handsome hero and nice acting for love stories
Super acting
He is good actor
Handsome actor
50
Uday Kiran
Ultimate Star of Tollywood
He is the king of the film industry
But today sad
Uday kiran is most handsome and beautiful guy now days like shoban babu in the past. But now the both are not there. RIP. Any angle the hero should be in good looking. Of course other are there like naagarjuna and prabhas.
I miss Uday Kiran.
PSearch List